Used car supply is improving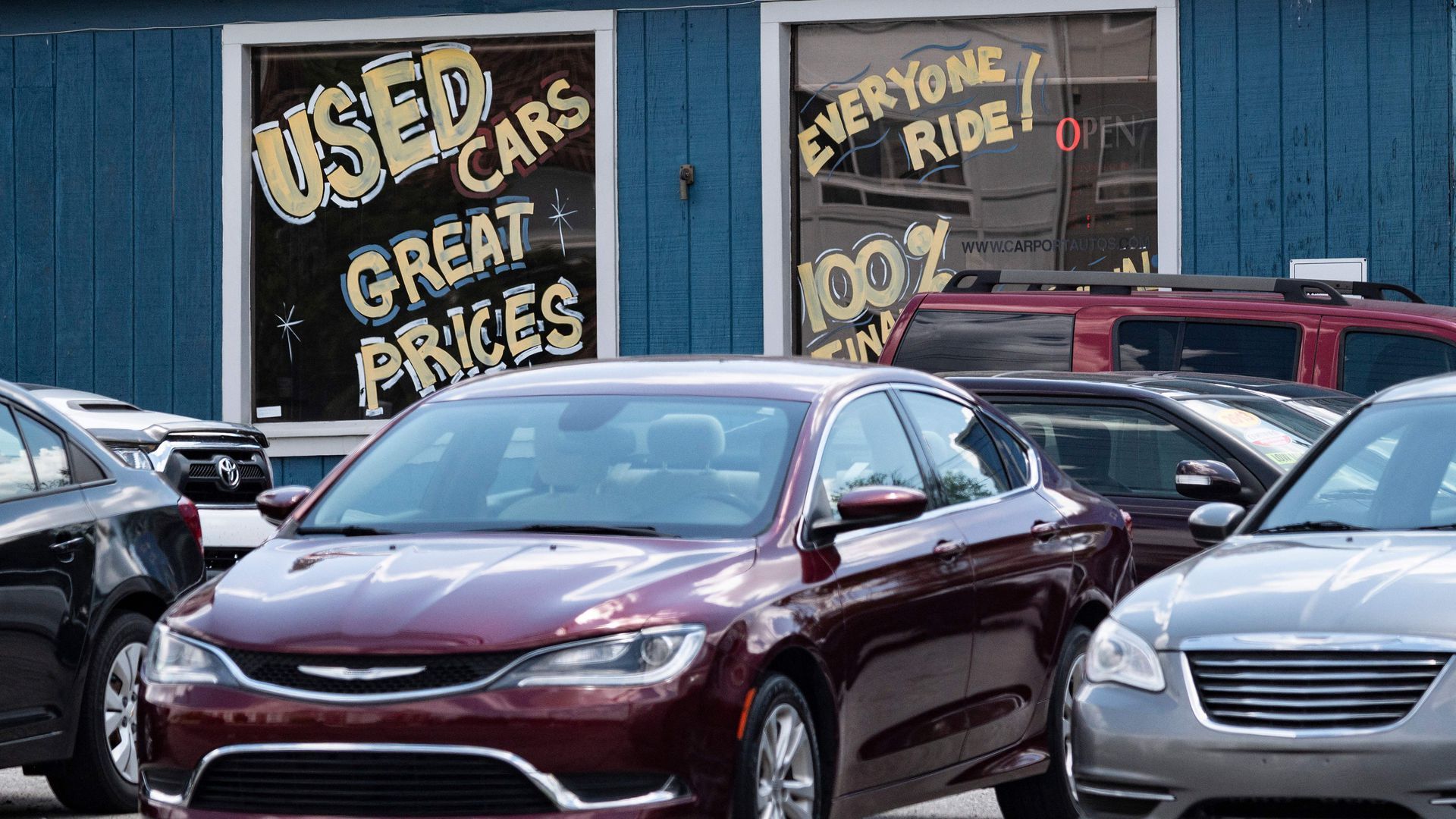 The used car supply shortage is loosening up.
Why it matters: Used car prices exploded in the past year, boosting inflation substantially, as disruptions in the production of new cars held back the supply of preowned cars.
By the numbers: As of mid-July, there were 44 days of supply in the used car market, according to Manheim. This means that at the current rate of used car sales, it would take 44 days to clear the inventory.
This is up from 36 days a month ago and a low of 30 days in mid-April.
"44 days' supply is the normal pre-pandemic used-vehicle inventory level," Cox Automotive chief economist Jonathan Smoke tells Axios.
What they're saying: "Simultaneously, the used market is approaching an equilibrium shift in demand and supply," Smoke says.
Manheim tells Axios that this shift is being driven by both a modest decline in used car sales volume and an improvement in used car supply.
Even though new car sales cooled off last month, they're still strong. And buyers continue to take advantage of trade-in offers, which have brought many more used cars to market.
"At the same time, automakers are requiring lessees to turn in their leases after pandemic-related delays, which also increases the number of used vehicles in the market," Smoke says.
Indeed, Manheim also reported that wholesale used vehicle prices declined 1.7% during the first half of July from June.
What to watch: Despite the favorable trends in supply and the very recent decline in wholesale prices, retail prices are still high.
But as Axios' Felix Salmon recently reported, retail used car prices lag wholesale prices by about a month.
Go deeper