Study: India's true death toll during pandemic likely higher than 3 million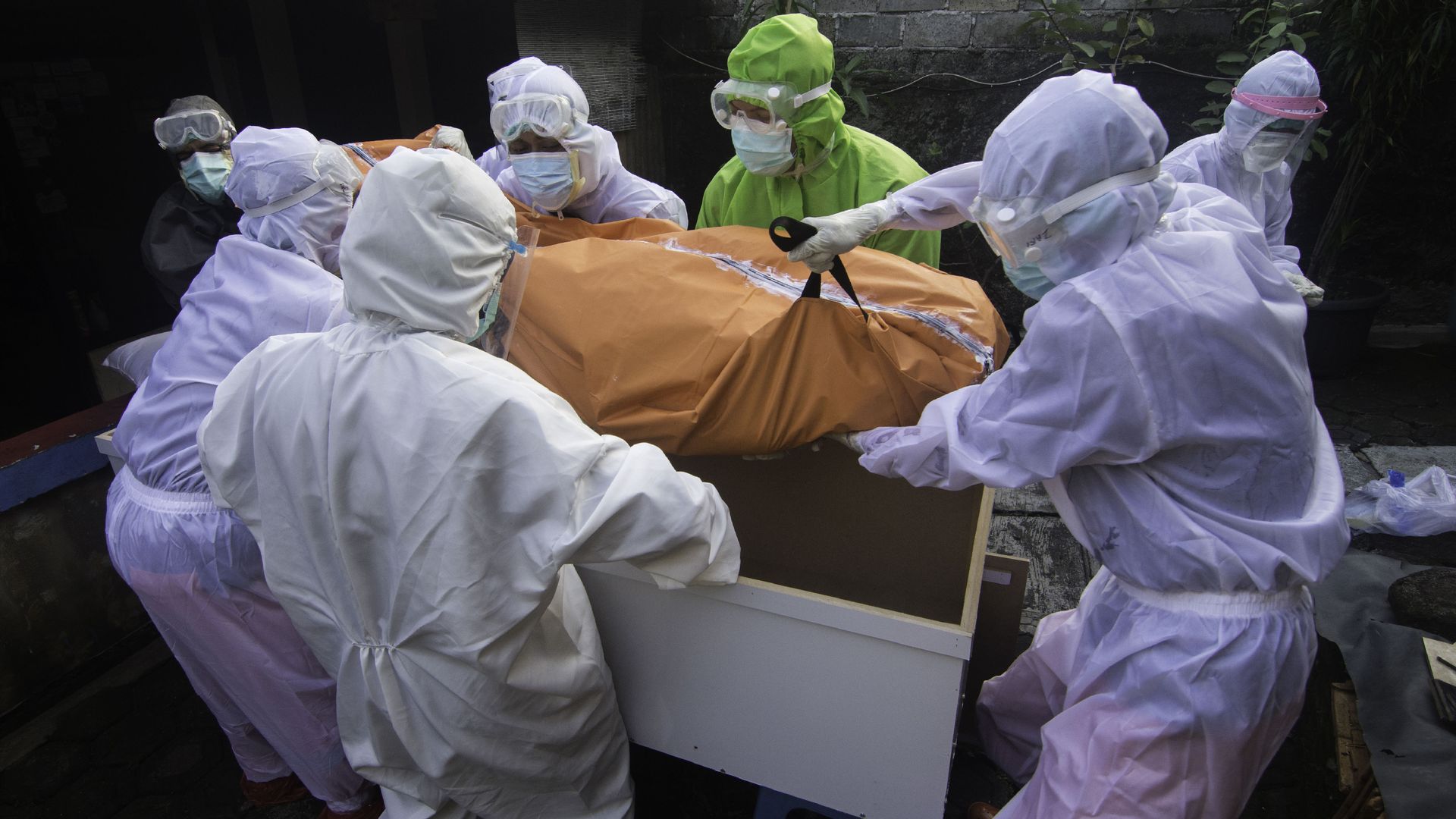 The total number of excess deaths in India during the pandemic is likely more than than 3 million and could be as high as 4.9 million, according to a study released Tuesday.
Why it matters: The number is almost 10 times the country's official death toll, making it "arguably India's worst human tragedy," said the research team, who includes a former chief economic adviser to the government of Prime Minister Narendra Modi.
By the numbers: India has reported 31,174,322 virus cases and 414,482 confirmed deaths, data from Johns Hopkins University shows.
But the the study estimated there were between 3.4 and 4.9 excess deaths in India from January 2020 through June 2021.
The study's authors did not attribute all excess deaths to the coronavirus, however, saying the research focused on "'all-cause mortality, and estimate excess mortality relative to a pre-pandemic baseline, adjusting for seasonality."
What they're saying: "True deaths are likely to be in the several millions not hundreds of thousands, making this arguably India's worst human tragedy since partition and independence," the researchers wrote.
"Estimating COVID-deaths with statistical confidence may prove elusive. But all estimates suggest that the death toll from the pandemic is likely to be an order of magnitude greater than the official count of 400,000; they also suggest that the first wave was more lethal than is believed," they added.
The first wave may have been more lethal because "it was spread out in time and space, unlike the sudden and concentrated surge of the second wave, mortality in the first wave appeared moderate," the researchers also said.
The big picture: India has struggled to contain the coronavirus, seeing a surge of new infections in April and May, driven mostly by the more transmissible Delta variant.
The high case load has overwhelmed an already stretched health system.
Go deeper