Rep. Scalise gets vaccinated after holding out, calls shot "safe and effective"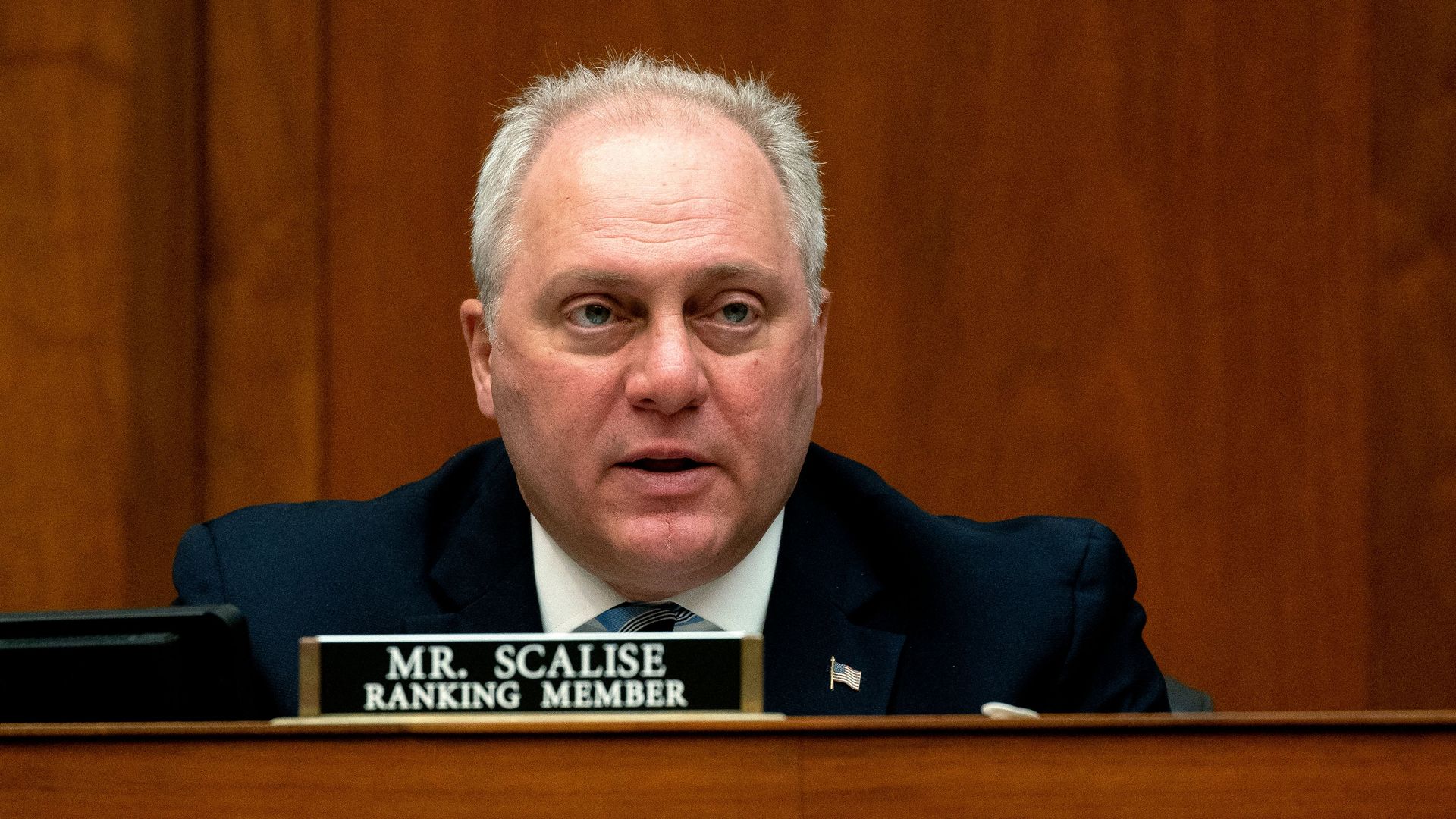 House Minority Whip Steve Scalise (R-La.) got his first dose of the Pfizer coronavirus vaccine Sunday, calling it "safe and effective," Nola reports.
Driving the news: Scalise said that his decision to get vaccinated was driven by the spread of the Delta variant, which he noted was "aggressive" as well as a recent spike in case numbers.
Scalise had waited to get vaccinated because he had earlier tested positive for anti-bodies and believed he subsequently had a degree of immunity, Nola reports.
Why it matters: A number of public opinion polls have shown Republicans have been among the most vaccine-hesitant group in the country, and some have urged public officials to more publicly encourage constituents to get inoculated.
What they're saying: "It's safe and effective," Scalise said of the vaccine, per Nola. "It was heavily tested on thousands of people before the FDA gave its approval. Some people believe that it might have been rushed. That's not the case."
"Especially with the delta variant becoming a lot more aggressive and seeing another spike, it was a good time to do it," he said.
"When you talk to people who run hospitals, in New Orleans or other states, 90% of people in hospital with delta variant have not been vaccinated. That's another signal the vaccine works."
Go deeper