Deaf-blind Paralympian quits Team USA after being told she can't bring assistant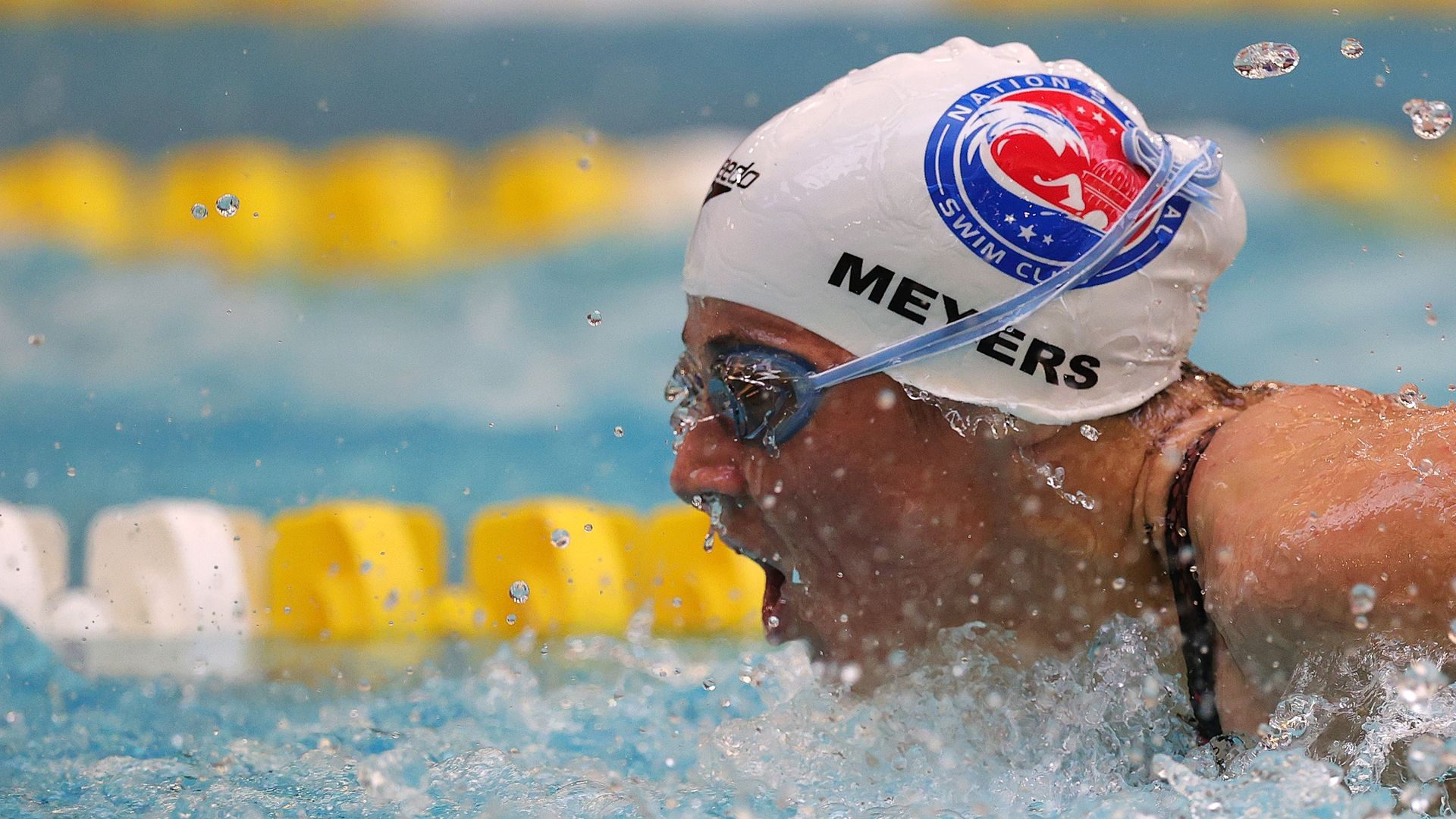 Becca Meyers, a six-time Paralympic medalist who is blind and deaf, withdrew from Team USA this weekend after being told that she could not bring her mother and personal care assistant (PCA) to Tokyo to help her navigate the Games, per the Washington Post.
Driving the news: Meyers, who would have had a chance to medal in four events at the Tokyo Paralympics, per Yahoo!, said the decision to leave the team was "difficult," but she needed "to say something to effect change, because this can't go on any longer."
Catch up quick: Meyers was born with Usher syndrome, a rare genetic disorder that left her deaf at birth and has progressively robbed her of her sight, per the Post.
Since 2017, Meyers was permitted by the U.S. Olympic and Paralympic Committee to bring her mother to international competitions as her PCA.
But the organizing committee of the Tokyo Olympics and Paralympics has strictly limited who is able to attend the Games due to the pandemic. This means personal care assistants, including Meyers' mom, are not permitted to travel to Japan, the USOPC told Meyers and her family.
"There remain no exceptions to late additions to our delegation list other than the athletes and essential operational personnel," Rick Adams, chief of sport performance and national governing body services for the USOPC, told Becca's father, according to The Washington Post.
There will be one dedicated PCA for the 34-person U.S. Paralympic swim team, per the Post.
The USOPC did not immediately respond to Axios' request for comment, but told the Post, "We are dealing with unprecedented restrictions around what is possible on the ground in Tokyo."
"As it's been widely reported, [the Tokyo Organizing Committee of the Olympic and Paralympic Games], at the direction of the government of Japan, is not permitting any personnel other than operational essential staff with roles related to the overall execution of the games, into the country," it added.
What she's saying: "Swimming has given me my identity as a person. I've always been Becca the Swimmer Girl. I haven't taken this lightly," Meyers, 26, told the Post. "This is the Paralympics. We should be celebrating everyone's disabilities."
She later tweeted, "I'm angry, I'm disappointed, but most of all, I'm sad to not be representing my country."
In "2021, why as a disabled person am I still fighting for my rights. I'm speaking up for future generations of Paralympic athletes in hope that they never have to experience the pain I've been through. Enough is enough."
The big picture: The Paralympics are scheduled for Aug. 24 through Sept. 5.
Go deeper