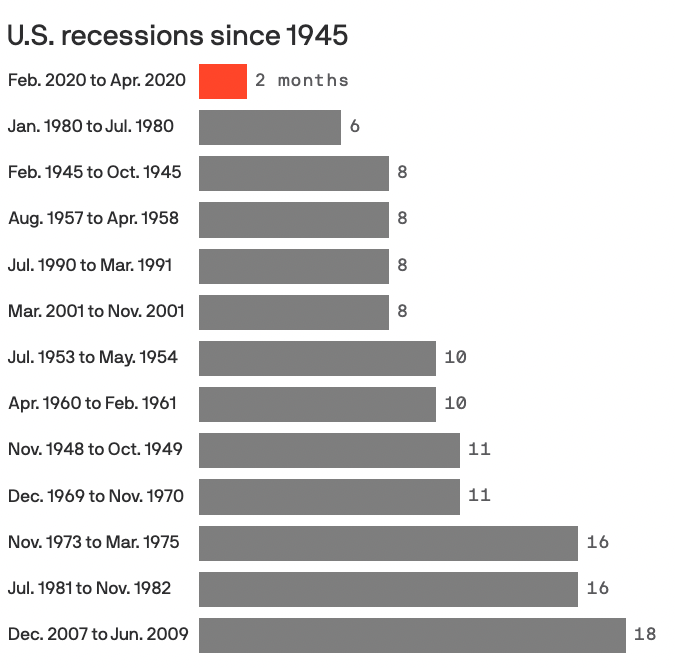 The U.S. economic recession triggered by the COVID-19 pandemic officially ended in April 2020, the National Bureau of Economic Research said Monday.
Why it matters: That may seem an odd proclamation, since the economy still has a long way to go and unemployment is elevated well above pre-pandemic levels.
However, trends continue to improve, and we can now date the favorable turning point.
The big picture: The NBER said the recession brought on by the COVID-19 pandemic began in February 2020, making this the shortest recession on record.
Flashback: After the U.S. government in March 2020 issued safety guidelines that began the shut down of much of the economy, April brought the largest one-month employment decline in history.
The bottom line: Knowing when the recession ended doesn't change anything. However, it does help us to better understand how the economy works as we study it in hindsight.
Go deeper