Olympians are getting their voices back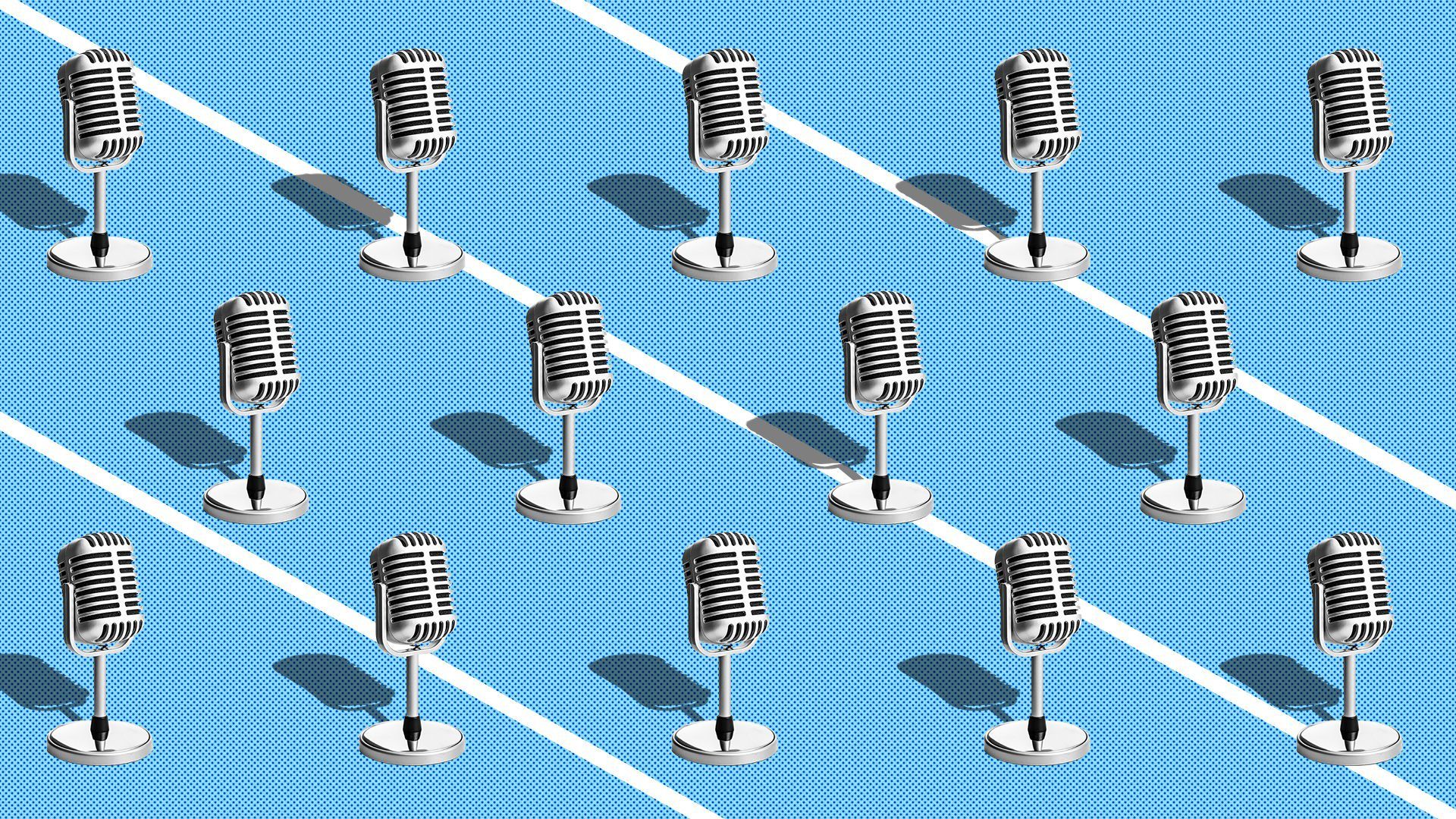 Colin Kaepernick isn't in the Olympics, but the lasting image of an athlete kneeling on the sidelines in silent protest is likely to find its way to Tokyo all the same.
Why it matters: Such a demonstration would have previously been banned at the Games, but the International Olympic Committee (IOC) has relaxed its rules governing protests in the wake of 2020's global racial reckoning.
The state of play: The IOC's new rule allows for athletes to "express their views" more freely than in the past.
Athletes can share their opinions in interviews and news conferences, as well as through digital, traditional and social media. They can also demonstrate peacefully on the field as long as the competition has not begun (i.e. kneeling before the game).
Athletes cannot do any of the above during a competition, within the Olympic Village or during official ceremonies (i.e. medal, opening, closing). They also cannot be "disruptive."
Discipline will come on a case-by-case basis, taking various factors such as degree of disruption into account, but the exact range of punishments is vague.
What they're saying: Some question whether the updated rule is merely cosmetic, and perhaps even hypocritical.
"Instead of implementing meaningful changes ... the IOC tried to pull the wool over everyone's eyes, indicating the rule has been relaxed, which in fact [it] has not. ... The reality is athletes still cannot use the podium or field of play to peacefully protest," Rob Koehler, director general of the international, athlete-led group Global Athlete, told The Nation.
"Threatening to sanction athletes who peacefully protest on issues such as racism is not only inconsistent with human rights, but also goes against the values that the IOC claims to support," the 17-nation European Elite Athletes Association wrote in a statement.
Between the lines: The updated rule was devised after the IOC surveyed 3,500 athletes across 185 countries to gauge their sentiment. 70% were against demonstrations on Olympic fields or at official ceremonies.
Yes, but: One sports columnist with expertise in market research believes the data was skewed by suspect word choice and an overrepresentation of countries where dissent isn't valued.
The bottom line: Incredibly, these are the first Summer Olympics since Kaepernick's kneeling protest first drew attention, and though that was an American story, fighting against human rights injustices is a global struggle.
The competition in Tokyo should be fierce, but hearing what these athletes have to say could prove equally compelling.
Go deeper: Olympics allows protests, but not during events or on medals stand (NYT)
Go deeper