Norwegian women's beach handball team fined for wearing shorts instead of bikini bottoms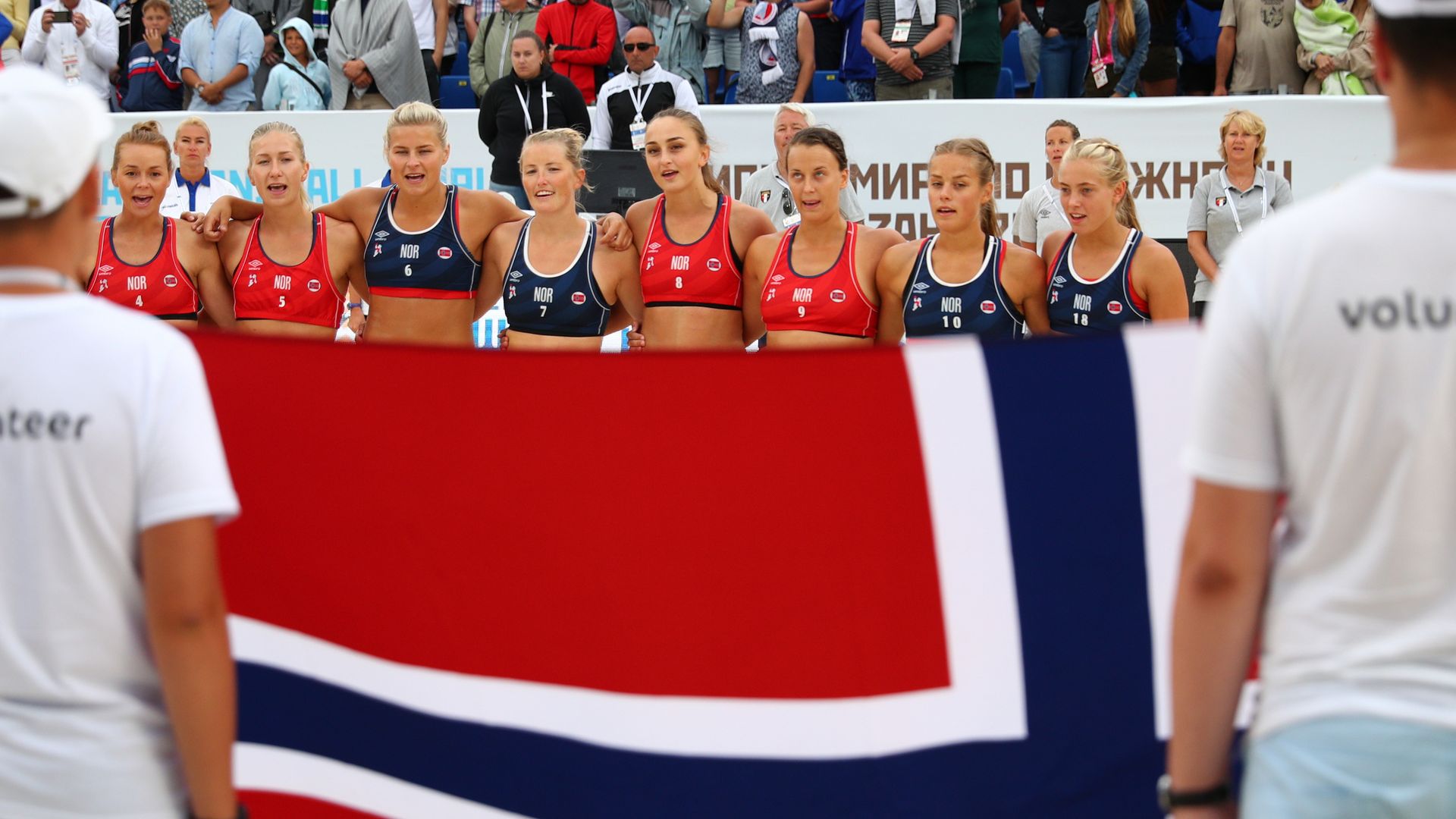 Norway's women's beach handball team was fined by the European Handball Federation on Monday after wearing shorts instead of the required bikini bottoms during a match, the New York Times reports.
The big picture: The International Handball Federation requires women to wear bikini bottoms that are no longer than four inches on the sides, per the Times. Men can wear shorts as long as four inches above their knees as long as they are "not too baggy."
A spokeswoman for the International Handball Federation, Jessica Rockstroh, said on Tuesday that she is "looking into [the reason for rules] internally," per the Times.
Driving the news: Norway's team had been planning to go against the rules for weeks to highlight the double standard for women athletes.
"I don't see why we can't play in shorts," said Norwegian player Martine Welfler. "With so much body shaming and stuff like that these days, you should be able to wear a little bit more when you play."
Each Norwegian player was fined 150 euros for a total fine of €1,500.
Rockstroh said that the organization had not received official complaints previously. "Globally we know that other countries like to play in bikinis, for example, especially in South America," she said.
Of note: Olivia Breen, a double Paralympic world champion for the U.K., said that a sporting official called her racing briefs "too short and inappropriate" at a recent competition, according to the Washington Post.
Breen, who filed an official complaint over the official's remarks, said she had been wearing the same style of shorts for almost a decade.
Go deeper