Report: France's Macron, other heads of state targeted by NSO spyware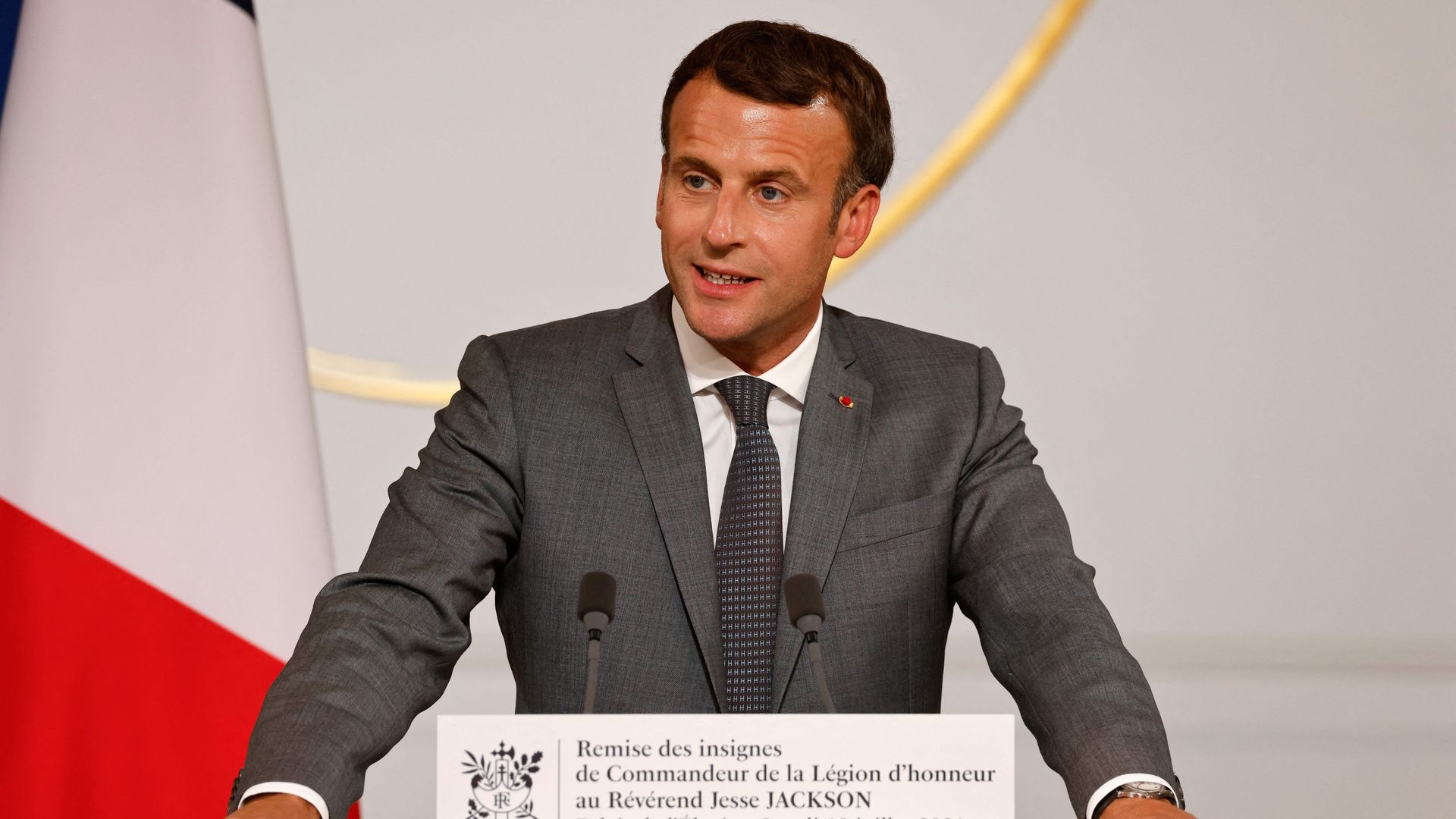 French President Emmanuel Macron and 13 other world leaders are among those on a list of suspected surveillance targets of NSO spyware, the Guardian reported Tuesday.
Catch up quick: The Pegasus Project investigation reported that Israel-based cybersecurity firm NSO Group's spyware had been planted on the phones of heads of state, journalists, activists and lawyers across the world.
The list of phone numbers that forms the project's key evidence doesn't prove that all phones on the list were hacked, but the organizations and newsrooms that conducted the investigation determined they were potential surveillance targets.
Driving the news: Other world leaders whose numbers appeared on the list include South African President Cyril Ramaphosa, Pakistani Prime Minister Imran Khan, and World Health Organization director-general Tedros Adhanom Ghebreyesus, per the Guardian.
The phone numbers of Macron, former French Prime Minister Edouard Philippe, and 14 French ministers also appeared on the list, allegedly indicating they were selected by an NSO client, in this case an unidentified Moroccan security service, as potential targets of surveillance, French daily newspaper Le Monde reported Tuesday.
State of play: A French government spokesperson told Le Monde that if the allegations are true they would be "very serious."
But NSO has countered that an appearance of a number on the list does not mean that number was selected for surveillance, and that the list of numbers has "no relevance," according to the Guardian.
An NSO Group spokesperson also denied that Macron and Tedros Ghebreyesus were "targets," per the Guardian.
In a press release Sunday, NSO Group said they "firmly deny the false allegations made in their report" and added that they were considering a defamation lawsuit.
Go deeper: Report: Spyware used to target journalists, activists and world leaders.
Go deeper