House builds infrastructure alliances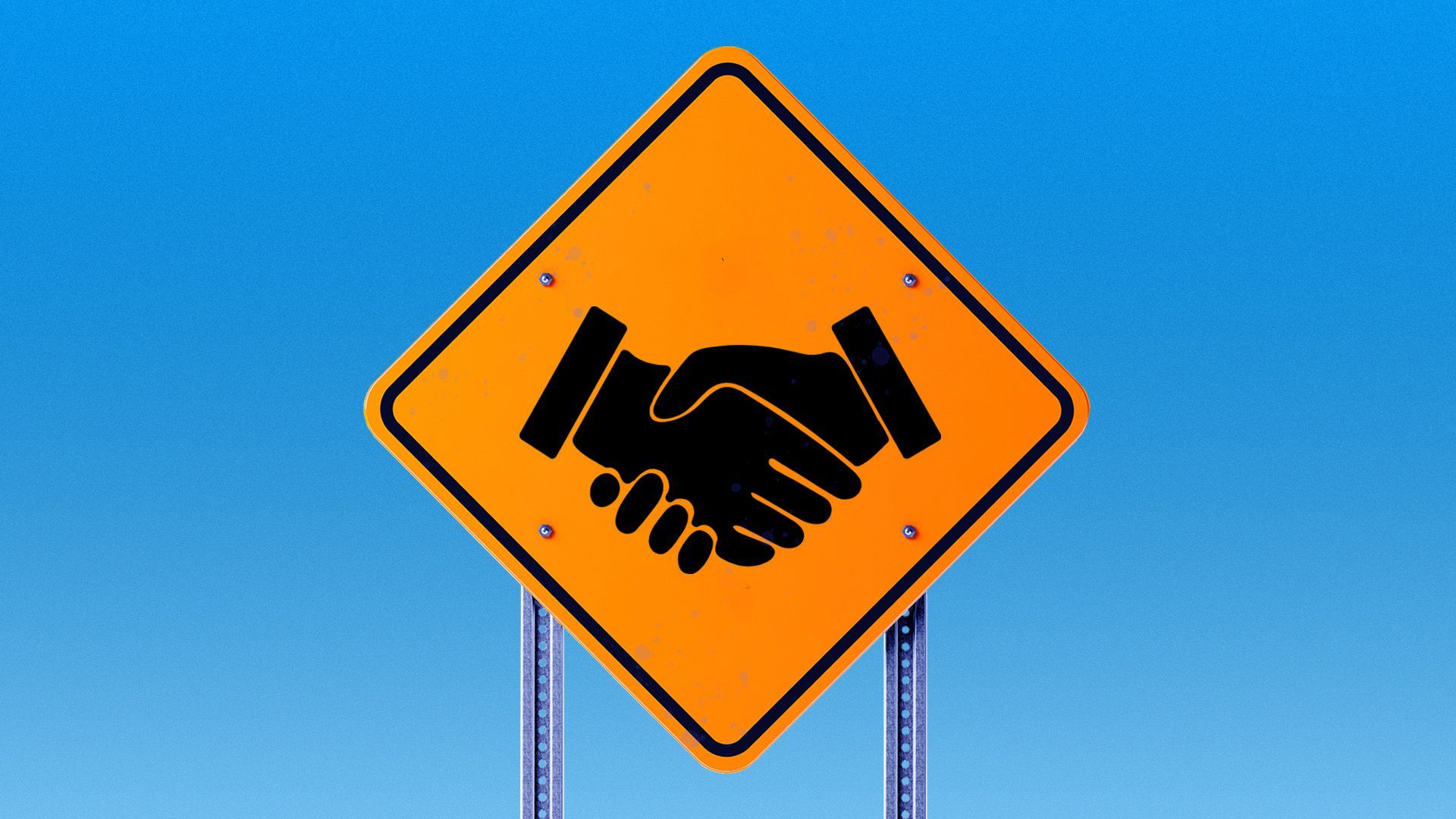 Members of the House are forming alliances and gearing for battle while waiting for the Senate to work out final details of an infrastructure deal.
Why it matters: The lower chamber has been on the sidelines during its two-week recess, yet representatives have been watching senators carefully in anticipation of their own debate on the measures that will be shipped their way.
Between the lines: Potential coalitions and red lines are being formed around several issue items:
Immigration: As more calls come in to include immigration reform in one part of the infrastructure package, moderate Democrats are wary of anything going beyond the most basic reform — like providing security for so-called Dreamers.
Climate change: Some progressives are eager to see a number of climate reform measures, including the repeal of fossil fuel subsidies or investments in electric vehicle infrastructure.
These red lines or lobbying coalitions are especially important to members who fear progressive goals will die or be left out of the debate in the Senate.
What to watch: House Speaker Nancy Pelosi (D-Calif.) could alleviate the concerns by guaranteeing she will put some hot-ticket items up for a vote if they aren't included in a budget reconciliation bill passed by the Senate.
That would be a step toward ensuring some cohesion within her caucus.
What we're watching: Money is no longer the issue.
Aside from something like a $6 trillion price tag on a reconciliation — as suggested by Sen. Bernie Sanders (I-Vt.) — moderates don't seem as concerned about the total cost of any infrastructure spending as much as they care about deliverables within the final package.
Deliverables — roads, bridges, local pork — win elections.
Democrats, particularly those preparing for tight midterm races, want infrastructure spending approved with plenty of time for money to be sent to their districts, so shovels can get into the ground as quickly as possible.
And with such a tight margin in the majority, those moderates in swing districts see a danger in being the member who killed the bill by voting against such deliverables over a principled argument about their cost.
What they're watching: Aides and members alike are focused on the process.
"It's a weird feeling," one House aide told Axios. "There's this big, big thing coming down the highway and we're just waiting for it to hit us."
If both the bipartisan and reconciliation bills come to the House, progressives are hoping for speedy back-to-back votes on both bills.
Members talk on the floor, and progressives want to minimize any potential discussion among moderates that could tank the reconciliation bill — likely the second of the two votes.
Be smart: The Problem Solvers Caucus will hold a news conference Wednesday to renew its call for an "expeditious" stand-alone vote on the bipartisan bill.
Go deeper