Delta variant now makes up 83% of U.S. COVID cases, CDC director says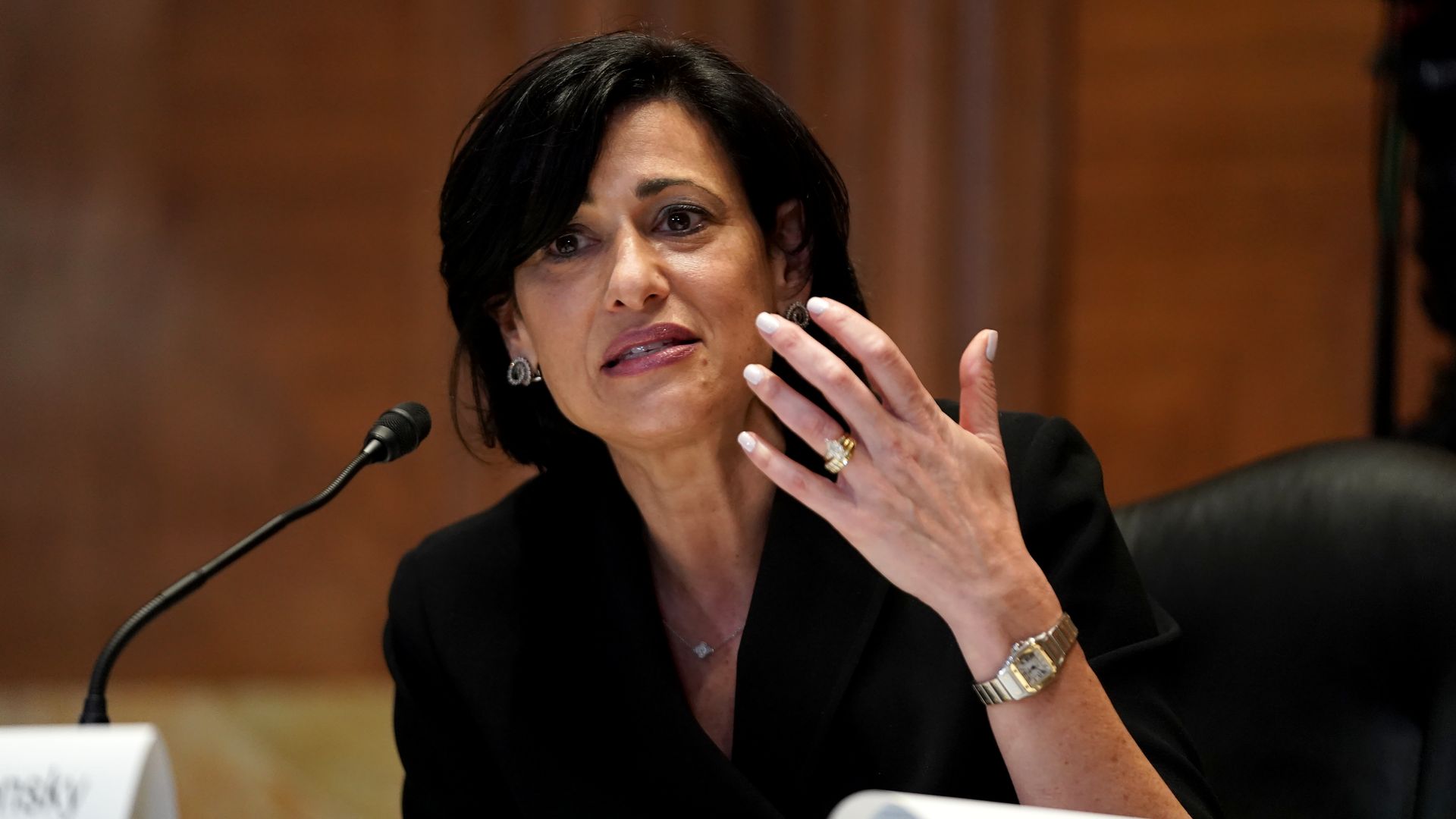 The more transmissible Delta variant now accounts for 83% of COVID-19 cases in the United States, Centers for Disease Control and Prevention director Rochelle Walensky said during a Senate hearing Tuesday.
Why it matters: The "dramatic increase," up from 50% on July 3, has led to a rise in virus-related deaths, Walensky told lawmakers.
COVID fatalities have risen by nearly 48% since last week to an average of about 239 per day, according to Walensky.
What they're saying: The CDC director also said that the percentage of cases from the Delta variant is "even higher" in some parts of the country, "particularly in areas of low vaccination rates."
"To date, our data indicates that vaccines are available to neutralize the circulating variants in the United States and provide protection against severe disease, hospitalization, and death," Walensky added.
"The message from CDC remains clear: the best way to prevent the spread of COVID-19 variants is to prevent the spread of disease and vaccination is the most powerful tool we have."
"Each death is tragic and even more heartbreaking when we know that the majority of these deaths could be prevented with a simple, safe, available vaccine."
Go deeper