Bezos unveils $100 million awards to Van Jones and José Andrés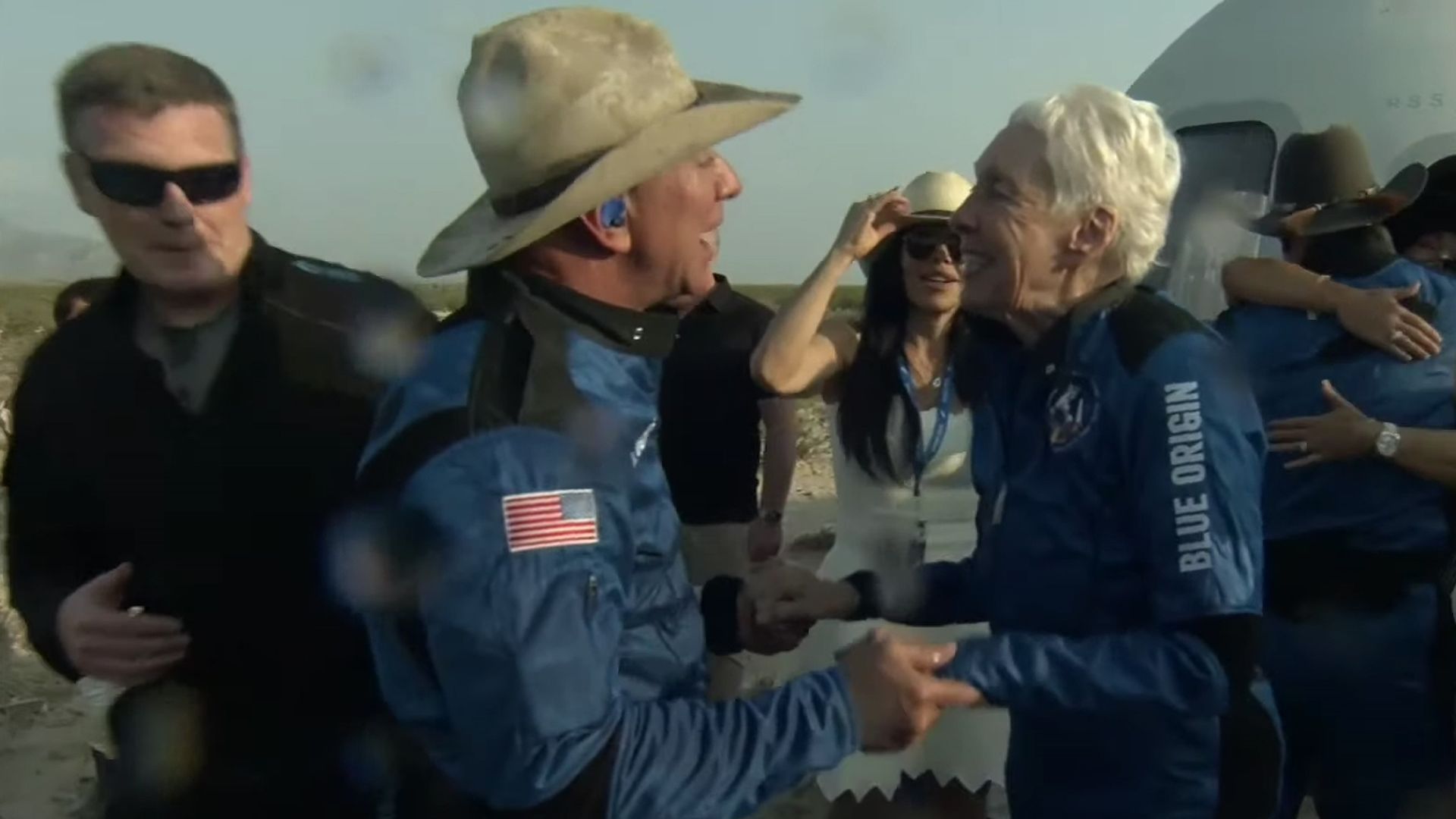 Jeff Bezos awarded CNN commentator Van Jones and chef José Andrés $100 million each on Tuesday as part of a new initiative called the "courage and civility award."
Driving the news: Jones and Andrés will be able to give the award money to a charity of their choice, Bezos said during a press conference to commemorate Blue Origin's trip to space. The Amazon founder suggested he could hand out more awards in the future.
"It's easy to be courageous, but also mean. Try being courageous and civil. Try being courageous and a unifier. That's harder and way better [and] it makes the world better," Bezos said while announcing the award.
Catch up quick: Jones is a CNN commentator and criminal justice system reform advocate. Andrés, a celebrated chef, is the founder of World Central Kitchen.
What they're saying: "You take people on frontlines and their wisdom and their genius and their creativity, and you give them a shot," Jones said.
"They're not just gonna turn around neighborhoods, they're gonna turn around in this nation. That's what's going to happen, and I appreciate you for lifting the ceiling off of people's dreams."
"This award itself cannot feed the world on its own. But this is the start of a new chapter for us," Andrés said.
Editor's note: This post has been updated to correct a quote by Jose Andrés.
Go deeper