Gallup: 2020 was the most stressful year in 15 years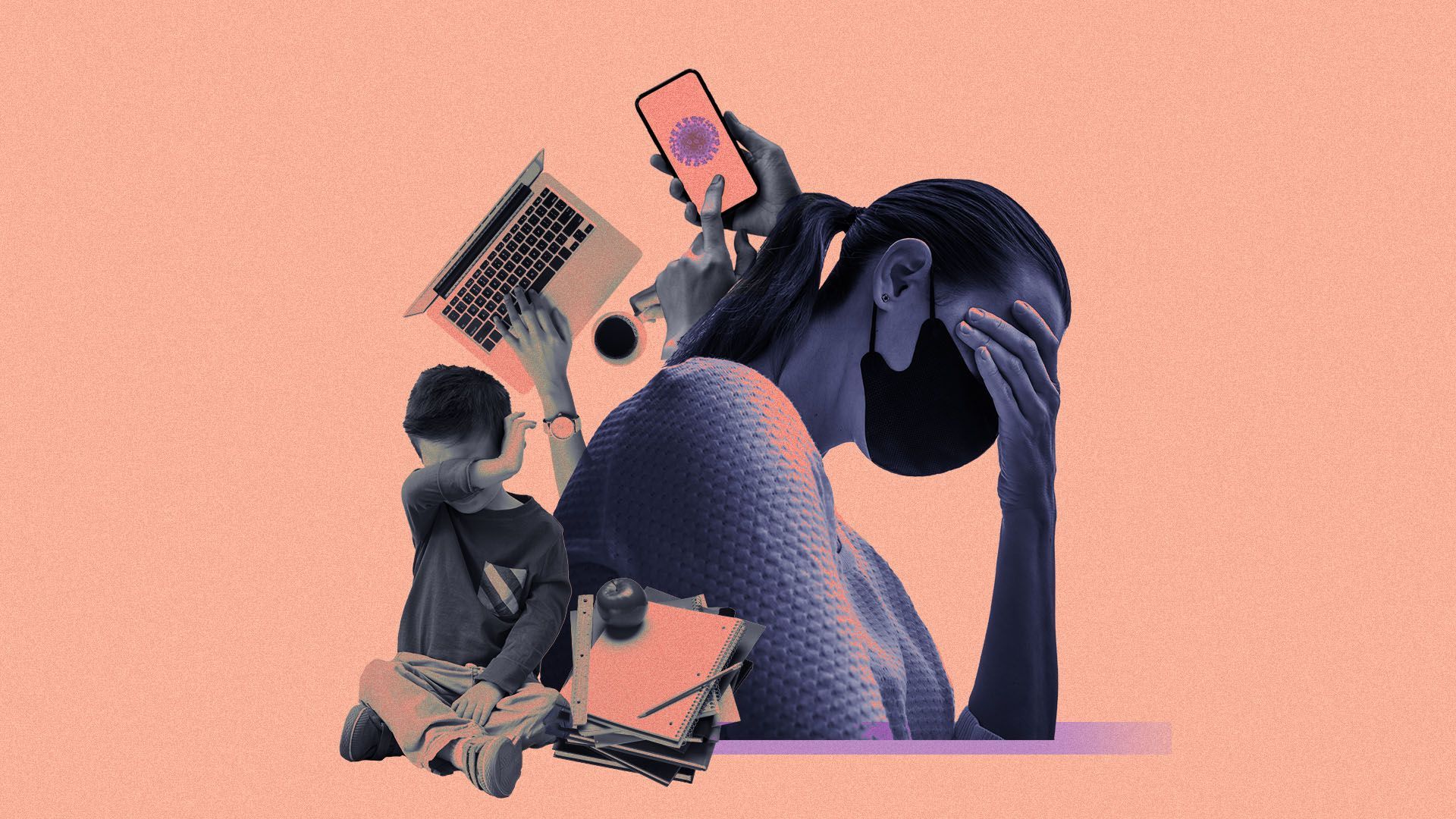 More people said they experienced negative emotions and feelings in 2020 than any other year in recent history, according to Gallup's latest Negative Experience Index.
Why it matters: "2020 officially became the most stressful year in recent history," Gallup writes.
Details: Gallup surveyed adults in 115 countries, finding that 4 in 10 said they experienced worry or stress last year.
3 in 10 said they experienced physical pain and approximately 1 in 4 or more said they felt sadness or anger.
Compared to 2019, worry and sadness each increased one percentage point, anger two, and stress "rocketed up five." Pain was the only item that declined, dropping two points.
"The five-point jump from 35% in 2019 to 40% in 2020 represents nearly 190 million more people globally who experienced stress during a lot of the previous day," Gallup wrote.
State of play: Iraq led the world in negative experiences, reaching a score of 53. It was followed by Lebanon (51) and Peru (51).
The big picture: Although the pandemic could be expected to be the reason for the increase in negative emotions, it is "not entirely to blame for the world's emotional state," Gallup notes. "While 2020 may have been a record-setting year for negative emotions, the world has been on a negative trajectory for almost a decade."
The rise could have been caused by increasing global hunger, a lack of freedom, rising corruption and income inequality, said Jon Clifton, global managing partner at Gallup.
Yes, but: Gallup said its Positive Experience Index remained stable amid the pandemic, reaching a global score of 71, the same as 2019 and 2018.
Adults said they experienced enjoyment, felt respected and learned something interesting, with those who said they felt well-rested increasing by one percentage point. But only 70% said they smiled or laughed a lot, a 5-point drop since last year and the lowest measure for this question in 15 years.
El Salvador led the world in this index with a score of 82, followed by the Philippines (81) and Norway (81).
Go deeper