Ben & Jerry's to stop selling ice cream in West Bank settlements, East Jerusalem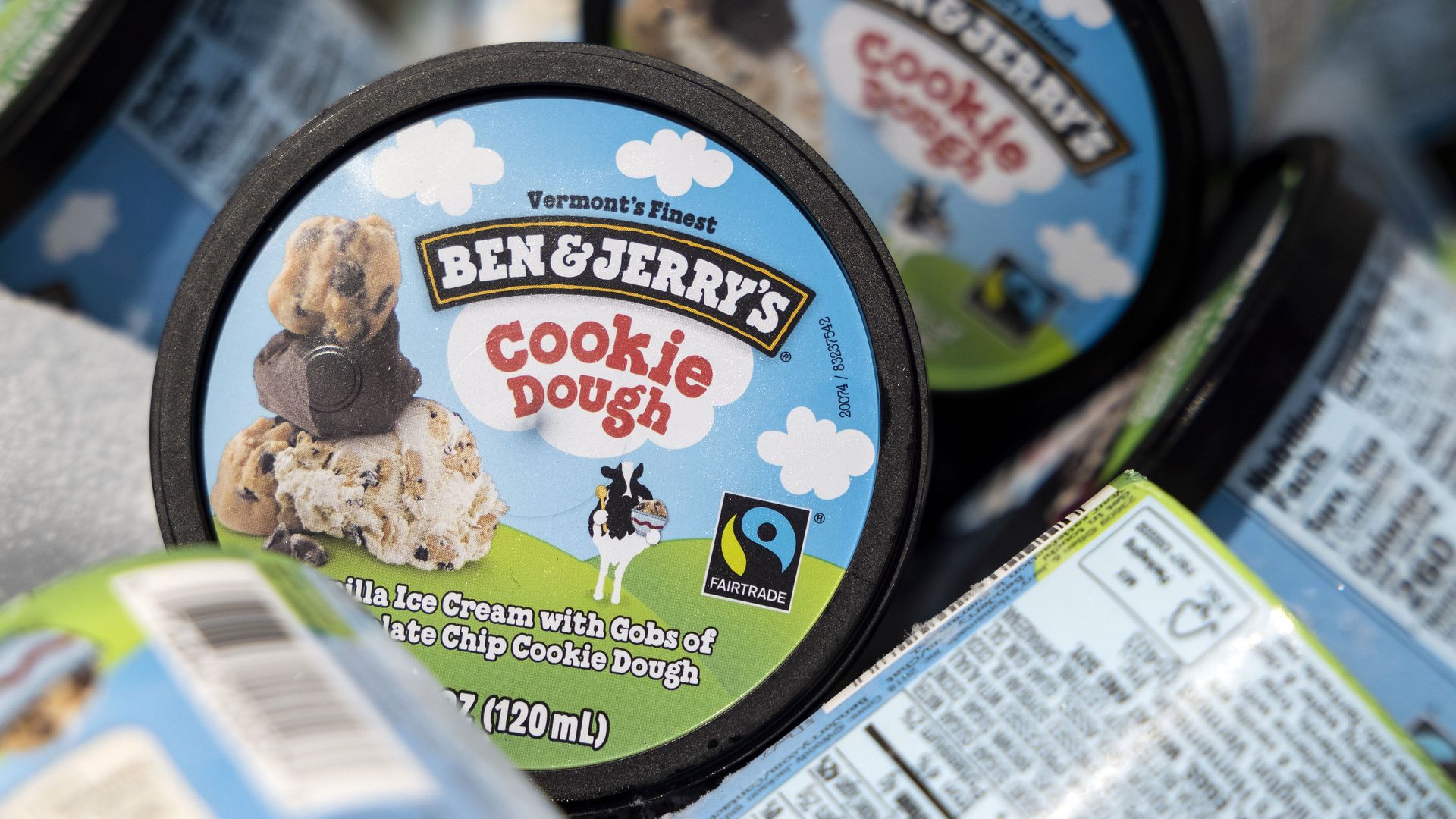 Ben & Jerry's said Monday it will stop selling its ice cream in the occupied West Bank and East Jerusalem.
Why it matters: The ice cream maker's decision is "one of the strongest and highest-profile rebukes by a well-known company" of Israeli settlements in the occupied West Bank, which are considered illegal under international law, AP notes.
Driving the news: The company said in a statement that it will continue to sell its ice cream in Israel, but "it is inconsistent with our values for Ben & Jerry's ice cream to be sold in the Occupied Palestinian Territory (OPT)."
Ben & Jerry's has had a "longstanding partnership with a licensee" that manufactures and distributes its ice cream in Israel and the region.
The company will not renew that agreement when it expires at the end of next year. "We will stay in Israel through a different arrangement," Ben & Jerry's said.
"We ... hear and recognize the concerns shared with us by our fans and trusted partners," the company noted.
The big picture: Recent fighting between Israel and Hamas has led to protests around the world, including demonstrations against the ice cream maker.
Vermonters for Justice in Palestine called on the company last month to "end complicity in Israel's occupation and abuses of Palestinian human rights," according to AP.
What they're saying: The Palestinian BDS National Committee, a group that advocates for boycotts, divestment and sanctions against Israeli institutions and businesses, praised the move but urged the company to end all operations in Israel.
Israeli Foreign Minister Yair Lapid, however, called the decision "a shameful capitulation to antisemitism, BDS and everything bad in the anti-Israel and anti-Jewish discourse," per Al Jazeera.
Worth noting: The ice cream maker hasn't shied away from wading into political issues in the past, with its opposition to Trump-era policies and support for the end of qualified immunity for police officers.
Go deeper