Vaccine boosters in rich countries risk longer wait in poorer nations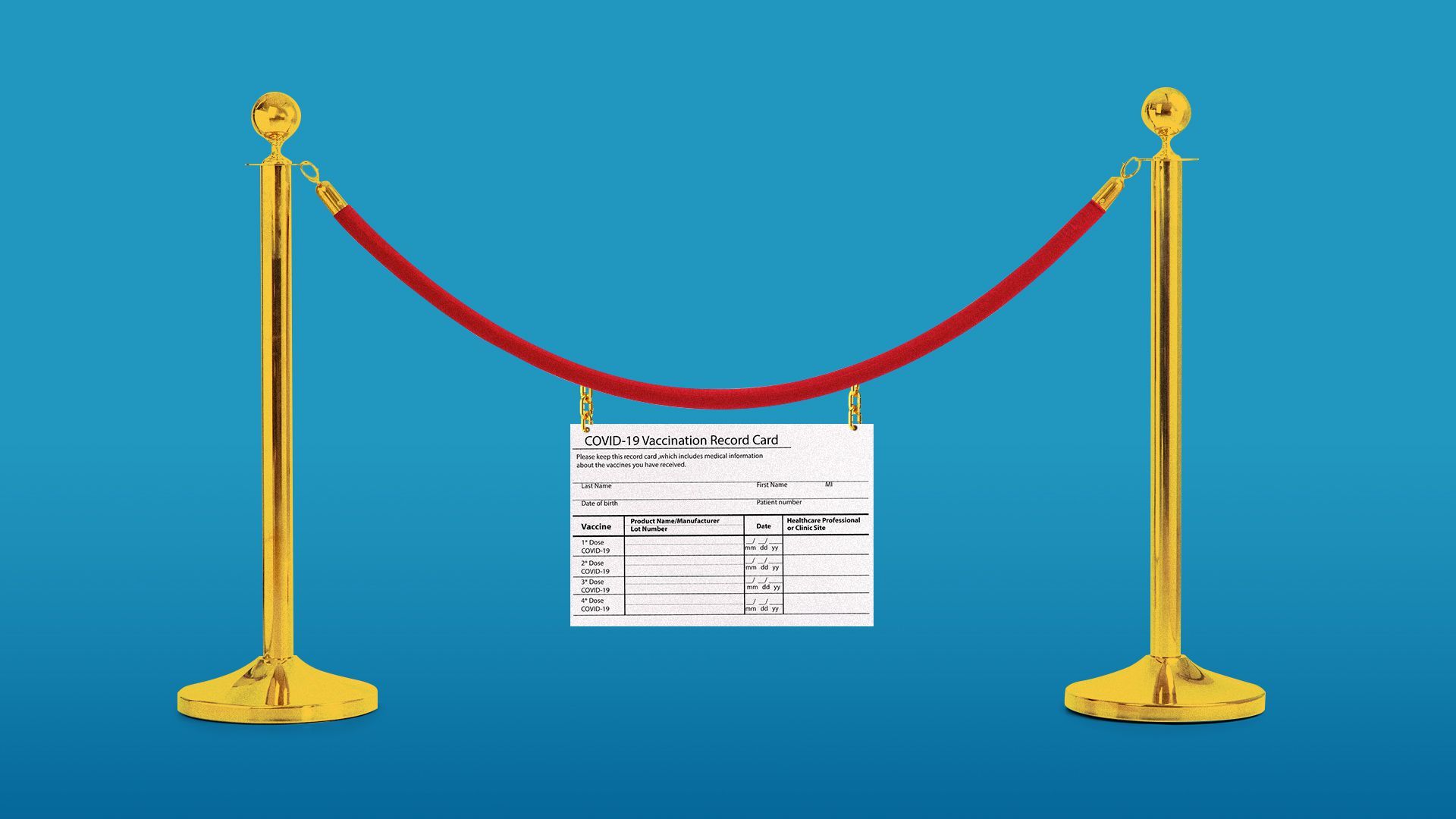 The rapid spread of the Delta variant around the rich world has injected increased urgency into the debate around booster shots, but the World Health Organization and public health experts are trying to keep the focus on getting vaccines to those who don't yet have access.
Why it matters: Israel last week became the first country to offer boosters to people with weak immune systems, and Pfizer is pushing for rapid approval of boosters in the U.S., citing preliminary data that suggests immunity may begin to wane after six months.
Yes, but: Those findings conflict with other data, and scientists and regulators say it's too early to know whether boosters will be needed.
Still, wealthy countries like the U.S., U.K. and South Korea have already placed bulk orders to hedge against the need for boosters. Countries that might otherwise donate surplus doses also have an incentive to hold onto them.
"I think we're definitely moving toward boosters being deployed across most high-income countries for some high-risk populations over the next three to six months," says Krishna Udayakumar, director of Duke University's Global Health Innovation Center.
But the debate around boosters in rich countries is happening with just a fraction of people in the developing world having had a single shot, including just 3% across Africa.
WHO director-general Tedros Adhanom Ghebreyesus has accused companies like Pfizer and Moderna — which stand to profit more from boosters for rich countries than first doses for poorer ones — of "making conscious choices right now not to protect those in most need."
Warning against a "two-track pandemic," he urged companies and countries to share doses with the COVAX facility rather than save them for boosters.
The WHO's chief scientist, Soumya Swaminathan, has said there's no evidence that booster shots will be needed before "a year or two years," if at all.
Even if immunity does wane over time, people who are vaccinated will still have some protection, meaning it's far more urgent from a global health standpoint to vaccinate those who haven't had a shot yet — particularly health care workers and vulnerable people in lower-income countries.
But even world leaders who frequently cite the need for "equitable access" to vaccines have consistently prioritized protecting their own populations.
New Zealand Prime Minister Jacinda Ardern hedged at a virtual press conference this week when I asked whether it would be wrong for rich countries to give boosters while access remained so uneven.
She said the imperative was to increase immunity so as to reduce the risk from variants, and countries would have to make their own decisions as to the role of boosters.
The state of play: In the long term, the cash that countries and companies are pouring into the development of booster shots could ensure a greater overall supply, Udayakumar says.
For now, particularly in the next three months while supply remains tight, it's yet another hurdle for low- and middle-income countries struggling for access, he says.
Go deeper