How a pandemic-driven shake-up on life-work balance will change cities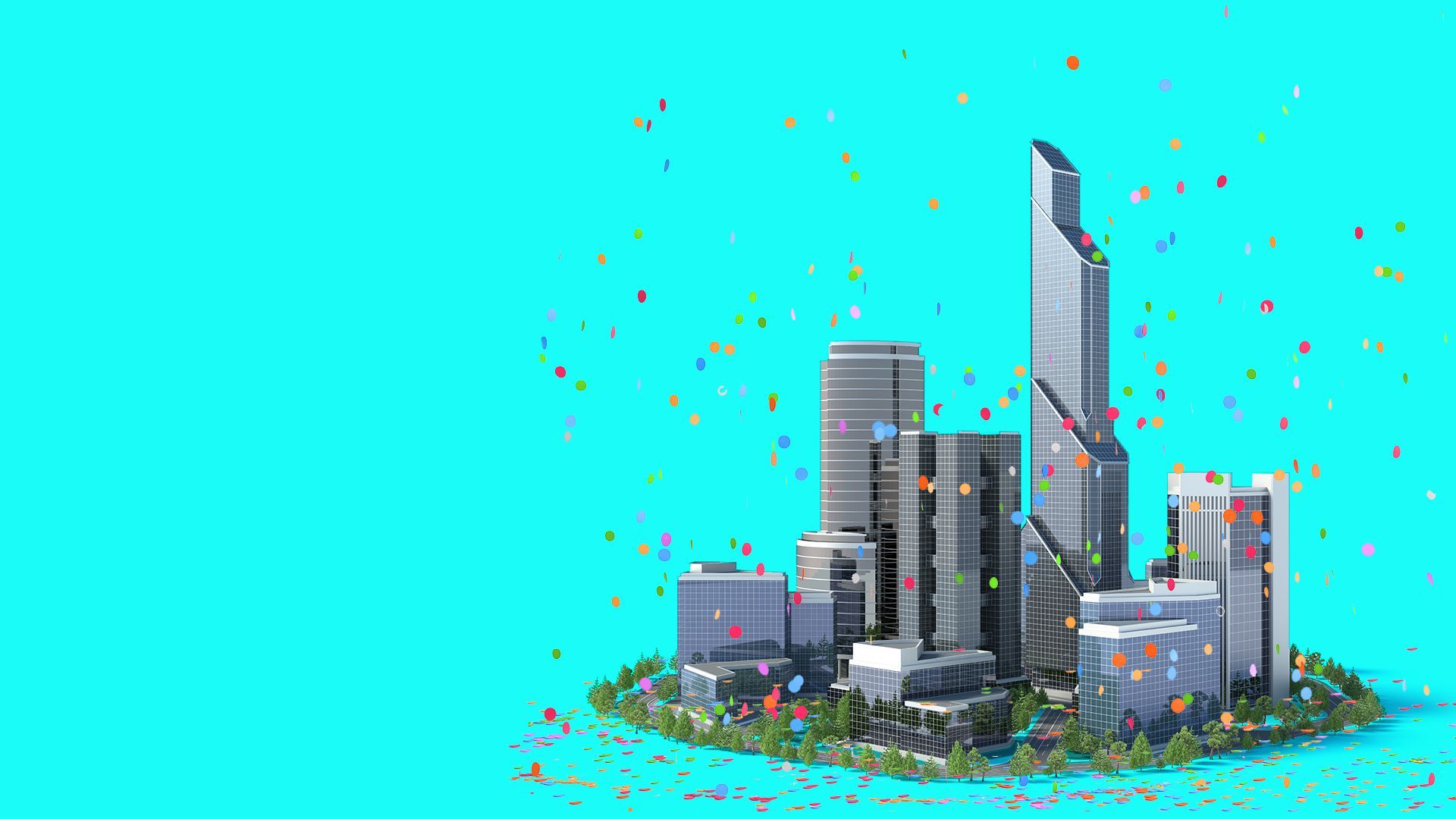 After nearly a year and a half of COVID-19, Americans are looking to prioritize living and playing over work in the post-pandemic age.
The big picture: What Americans choose to focus on will have downstream impacts on where they choose to live, how they want to work and what they'll want to spend money on. Cities that were built around supporting work first and foremost will need to adjust.
By the numbers: In data first provided to Axios, the PR agency The Brand Guild surveyed about 1,000 Americans about their attitudes toward work-life balance, and found that just about a quarter ranked work as the most important aspect of their life, down from nearly a third before the pandemic.
Work in fact came last, with 43% of those surveyed prioritizing living and 31% prioritizing play.
Americans are willing to relocate to find what they want, which turns out to be space and amenities. About 50% of those surveyed reported COVID-19 made them at least think about moving to a new area, and 82% said suburbs were better than cities — a fact that a majority of city dwellers surveyed agreed upon as well.
"We see this as a shift to live, then play, then work," says Jayne Sandman, the co-CEO of The Brand Guild. "It's a new normal, and it's going to affect where people live and how they want to spend their time."
Details: The survey focused on four real estate markets in transition — New York, Washington, D.C., Miami and Houston — and found differences in how residents were looking at the post-pandemic period.
In relatively wide-open Houston, living ranked highest because of its "more affordable quality of life," says Hannah Josi, brand strategy manager at The Brand Guild.
In more space-constrained New York, urban amenities were the biggest draw, especially as city life begins to return to normal, while Washington residents — where office life may have changed less — still prioritized work at higher levels than elsewhere.
The bottom line: With remote work eroding the value of downtown office clusters, cities that want to thrive in the future "need to create exciting urban clusters that people actually want to go to work in," says Sandman.
Go deeper