Leyna Bloom is Sports Illustrated swimsuit issue's 1st trans cover model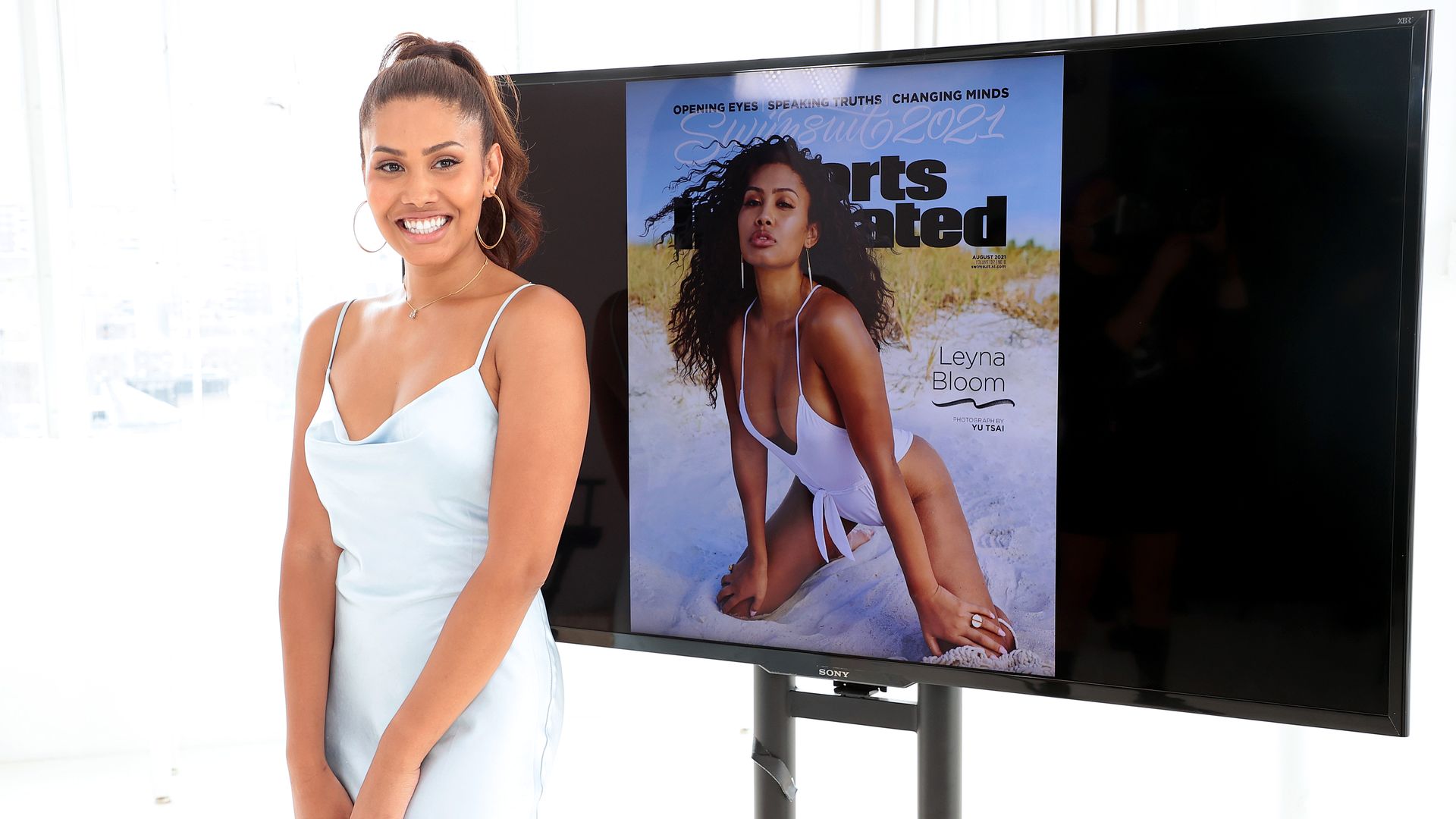 Black and Asian actress Leyna Bloom made history on Monday, becoming the first trans cover model in Sports Illustrated's swimsuit issue.
Why it matters: Amid a tide of anti-trans legislation in the U.S., Bloom's feature in one of the most highly coveted magazine issues in the world is a step toward visibility and "heals a lot of pain," she said.
It also marks the first time a trans person of color has appeared in Sports Illustrated's pages.
Her story: The 27-year-old shot to fame in 2019 when she starred in Martin Scorsese's "Port Authority," which premiered at Cannes Film Festival and made her the first trans woman of color to play a leading role at a major film festival.
A longtime ballroom dancer, she has led calls for trans rights and the Black Lives Matter movement.
She lost a college dance scholarship when she transitioned and continued to face prejudice for years, she said on Good Morning America in March.
"I never imagined that I will be born in the time when something like this will happen for someone with my skin tone, and with someone with my background," Bloom told ABC's Juju Chang.
"This is a magazine that says we are allowed to be beautiful in all our shapes and sizes, and that should be loved because we're not often seen in that way," she added.
What they're saying: "We deserve this moment; we have waited millions of years to show up as survivors and be seen as full humans filled with wonder," Bloom tweeted after the cover was revealed.
"Leyna is legendary in the world of activism, strikingly gorgeous, and has an undeniable sense of self that shines through the minute she walks on set," editor-in-chief MJ said in a statement.
"Her story represents one grounded in resilience, and we couldn't be more thrilled to help her tell it. Her presence as the first trans woman of color to be in our issue is a result of her lifetime dedication to forging her own path."
"We are celebrating this momentous and historic moment," the Human Rights Campaign tweeted. "This is the true visibility and representation our community deserves."
Worth noting: Tennis superstar Naomi Osaka and rapper Megan Thee Stallion feature as the other two swimsuit cover models this year.
Go deeper