Haiti's acting prime minister to step down amid leadership dispute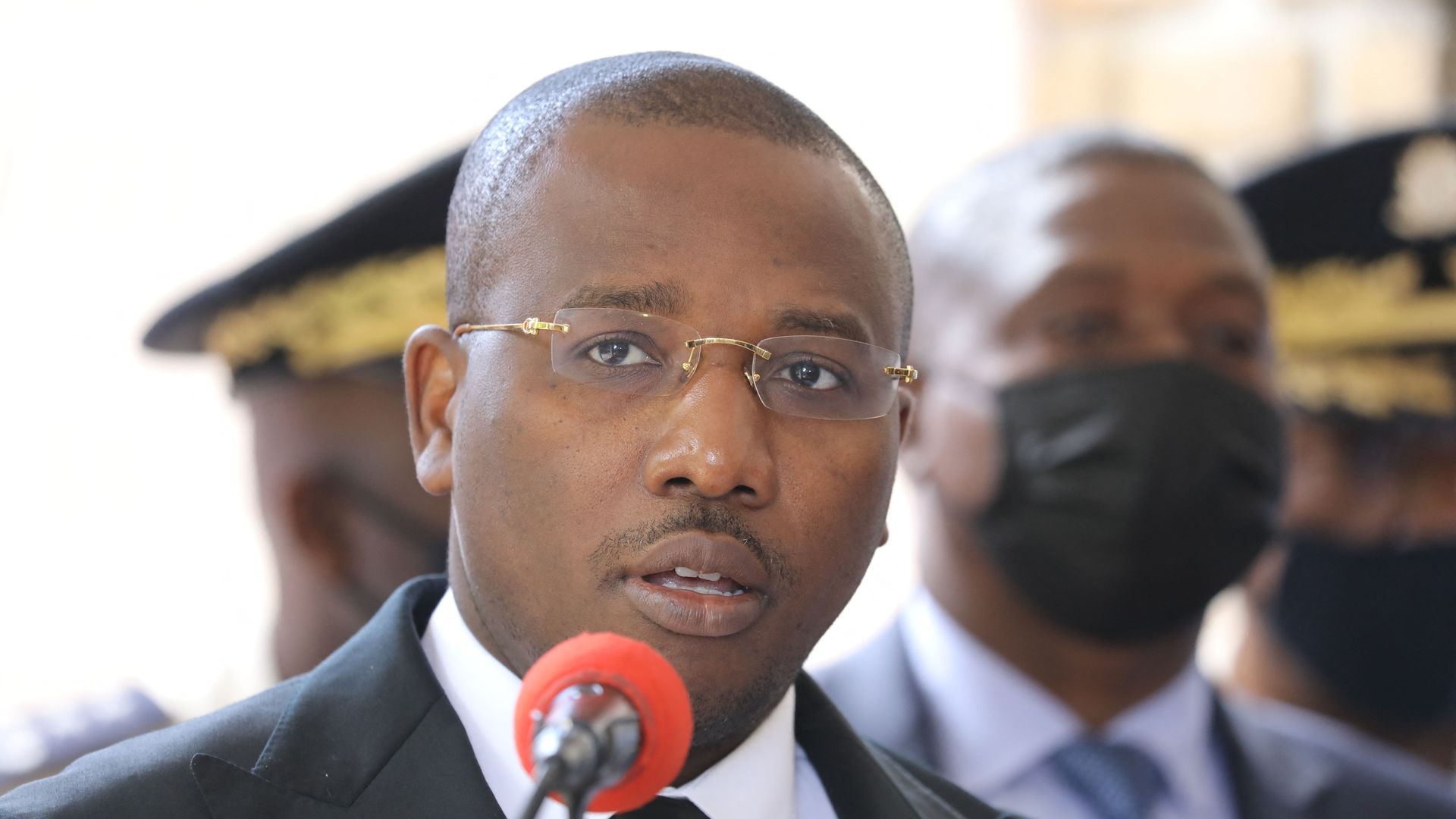 Haiti's acting Prime Minister Claude Joseph told the Washington Post on Monday that he will step down from the role, which had seen him serve as de facto leader of Haiti in the wake of President Jovenel Moïse's assassination earlier this month.
Why it matters: Joseph's decision to step down, which he said was "for the good of the nation," may resolve the leadership crisis set off by Moïse's death.
Joseph will be succeeded by Ariel Henry, who was appointed as prime minister by Moïse two days before his assassination.
Joseph previously claimed that Henry, who is backed by the international community, did not have the right to act as interim leader because he had not yet been sworn into the job when Moïse was killed.
What they're saying: "Everyone who knows me knows that I am not interested in this battle, or in any kind of power grab," Joseph told the Post's Anthony Faiola. "The president was a friend to me. I am just interested in seeing justice for him."
The big picture: Joseph's decision to step down comes after the Core Group, an informal bloc of diplomats that includes representatives of the U.S., called on Henry to "continue the mission entrusted to him to form such a government" — appearing to withdraw its support for Joseph.
Go deeper