Biden administration transfers first Guantanamo detainee back to home country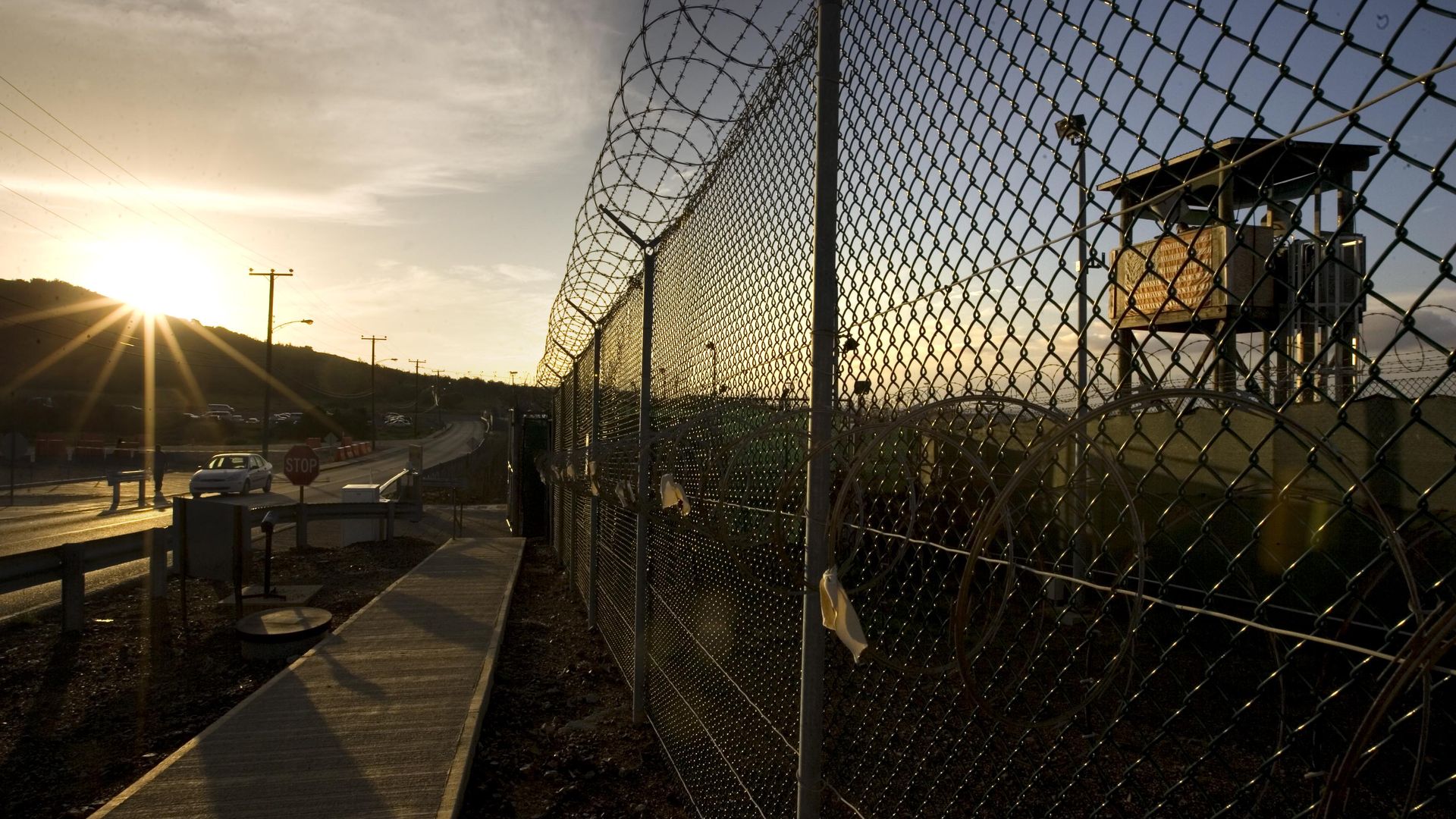 The Biden administration transferred Abdul Latif Nasser, 56, a Moroccan man who was never charged with a crime, from Guantanamo Bay back to his home country on Monday, according to the New York Times.
Why it matters: It's the first time the Biden administration has repatriated someone from Guantanamo Bay, potentially signaling a renewed effort to reduce the number of prisoners at the controversial prison complex.
By the numbers: There are now 39 prisoners currently at Guantanamo, 11 of whom have been charged with war crimes, according to the Times. At its peak in the War on Terror, Guantanamo held about 675 detainees.
Details: Military officials alleged that Nasser was a former Taliban fighter who traveled to Afghanistan for jihad and fought U.S. forces in the Tora Bora mountains in late 2001.
Nasser had been held at Guantanamo since May 2002 after he was captured by Pakistani security forces in 2001 and turned over to the U.S. military.
Nasser had been recommended for discharge in 2016 but remained in the prison throughout the Trump administration, which halted all transfers in 2017.
The big picture: Only one detainee, a confessed Al Qaeda terrorist, was transferred from the prison throughout the Trump administration to serve a sentence in Saudi Arabia.
A senior Biden official told the Times that the administration did not renegotiate Nasser's Obama-era repatriation agreement with Morocco, the terms of which were not disclosed.
Go deeper