Cleveland Clinic's about-face on the new Alzheimer's drug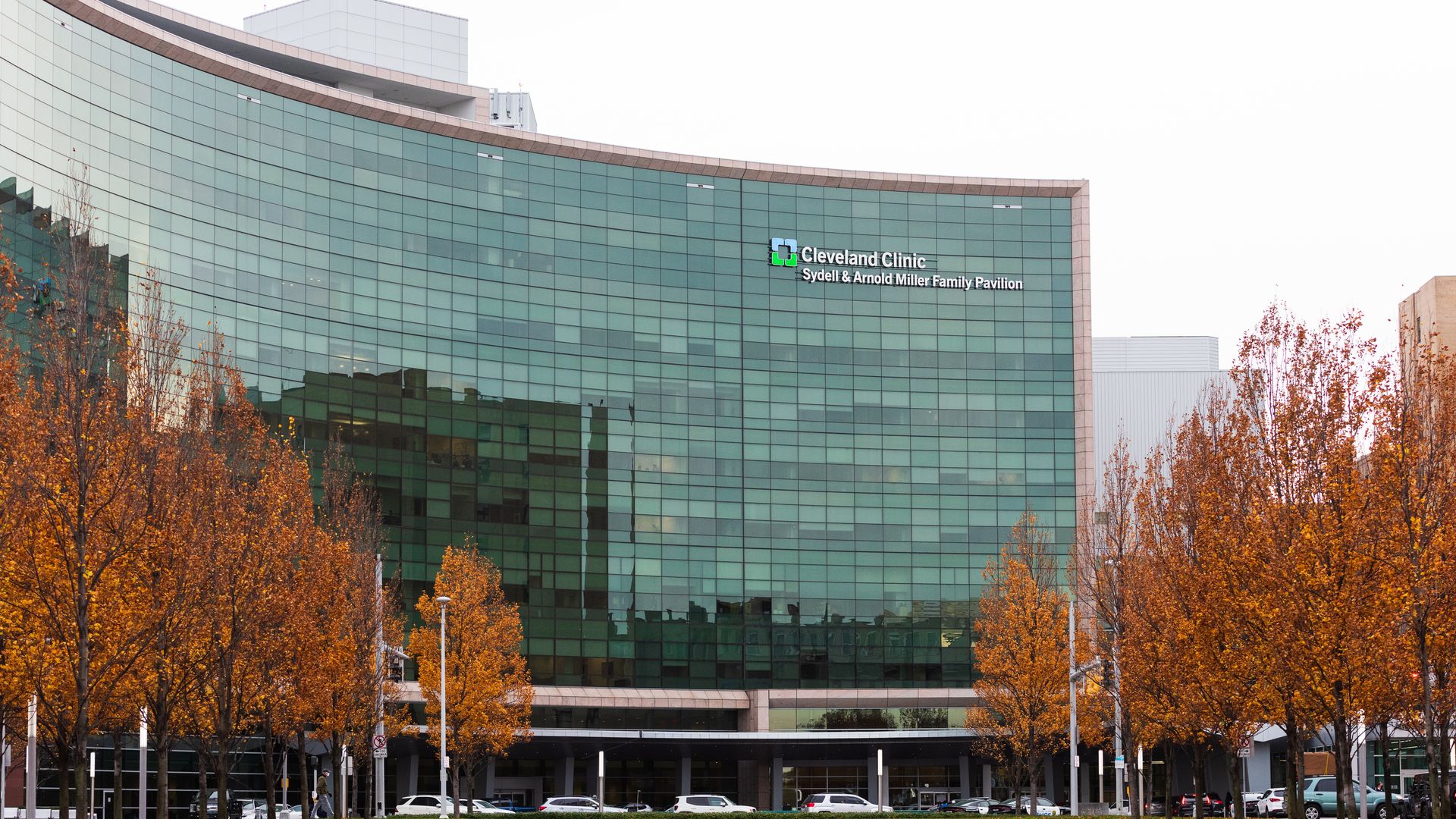 Before the Cleveland Clinic said it would not administer Aduhelm, the new FDA-approved Alzheimer's drug, the hospital system was promoting the unproven drug on its social media accounts.
Why it matters: Cleveland Clinic was the first major medical center to say it would not use Aduhelm, and two hospital systems have followed the clinic's lead. But the abrupt change could confuse patients, who were told less than two weeks ago by the clinic that the drug offered "hope."
Driving the news: Cleveland Clinic recently published an article about a patient who received Aduhelm at the hospital, which served as a clinical trial site.
The hospital posted the article on Facebook July 4 and on Twitter June 29 — nearly a month after the FDA approved the drug. Each social media post said the treatment has been "a sign of hope" for the patient.
At the end of the article, the patient says: "There are people who could really benefit from this, so let's give them the drug. We'd all like to take something that may be able to help us. Hope is hope."
Babak Tousi, a neuro-geriatrician at the hospital, called the drug "a real turning point in the field of dementia."
A footnote at the bottom of the article mentions Tousi is a paid adviser to Biogen. Tousi received $16,700 from Biogen and the drug's co-developer Eisai since 2014, according to federal data. Tousi also has received more than $25,000 during that time from Eli Lilly, which makes a competing experimental Alzheimer's drug.
What they're saying: The Cleveland Clinic did not make anyone available for an interview, and calls to Tousi's office went unanswered.
A Cleveland Clinic spokesperson said the article was about the trial, and "research is fundamental to our mission. We regularly provide updates on studies we are participating in."
The spokesperson did not address questions about the article being promoted after the FDA's approval and that the article said the drug offered "hope" even though there's conflicting evidence about whether the drug works. The spokesperson added, "We support continued research in this area, and when additional data become available, we will re-evaluate this medication for use in our patients."
Go deeper