Blue Origin to launch Bezos and other passengers to space Tuesday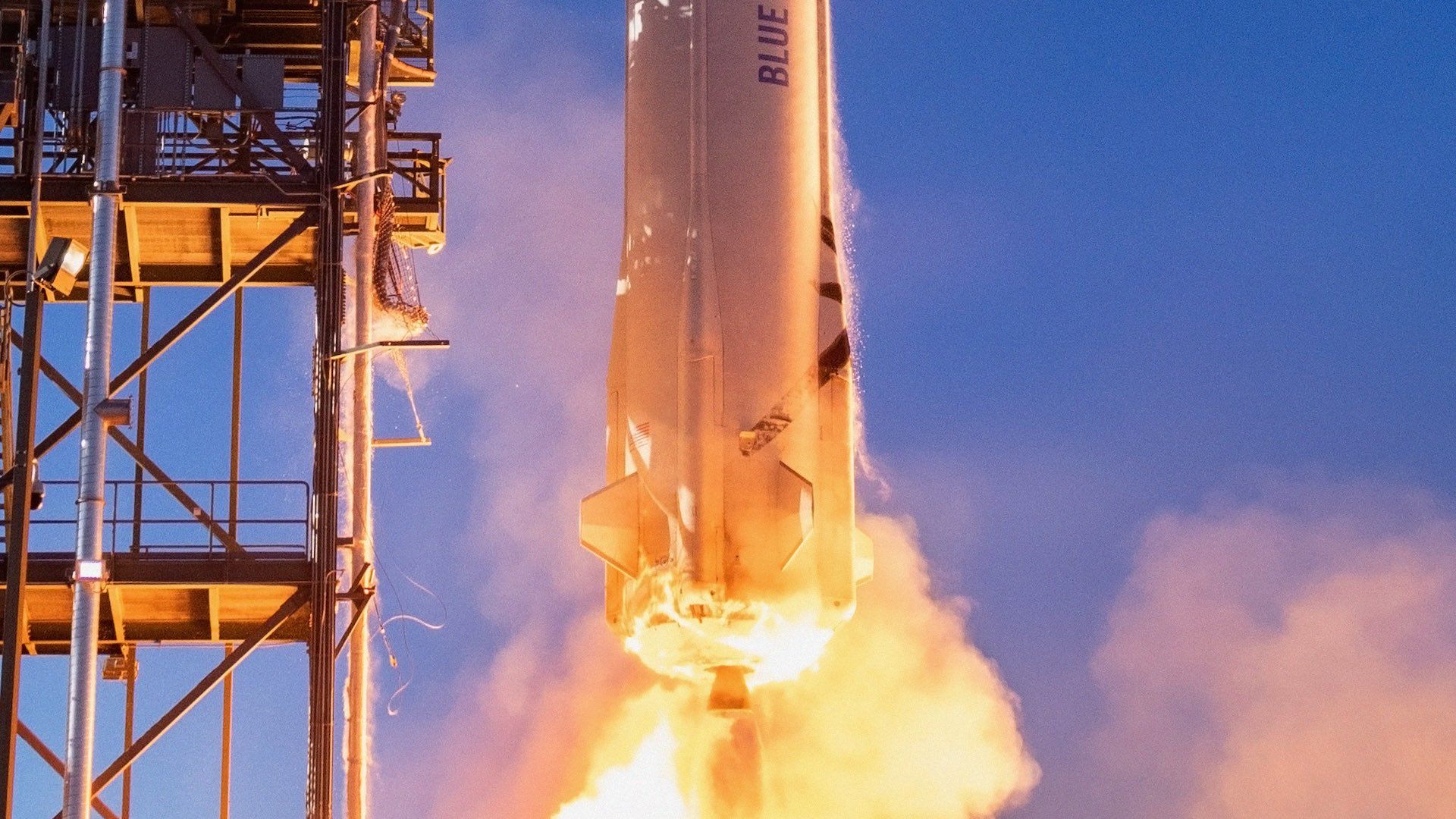 Jeff Bezos and three other passengers are set to fly to space aboard Blue Origin's New Shepard Tuesday.
Why it matters: It will be the company's first launch with people aboard and the start of a new stage for Blue Origin, which is trying to beef up its customer base for these suborbital flights.
What's happening: The New Shepard is expected to take flight at around 9 a.m. ET carrying Bezos, his brother Mark, aviator Wally Funk and Oliver Daemen, an 18-year-old and the company's first paying customer.
A webcast showcasing the launch will begin on Blue Origin's website at 7:30 a.m. ET.
How it works: Blue Origin's passengers will be loaded into the New Shepard capsule stacked atop a rocket.
During launch, the capsule will be rocketed to about 62 miles above the Earth where the passengers will feel minutes of weightlessness and be able to see the planet against the blackness of space before descending back to the surface under parachutes.
This capsule and rocket have flown two successful flight tests before.
The big picture: Blue Origin isn't the only company looking to capitalize on the suborbital spaceflight market.
Virgin Galactic flew its founder Richard Branson and other passengers earlier this month.
If all goes according to plan, Blue Origin says it will look to launch two more human missions this year.
Go deeper