Asian American Olympians face racism at home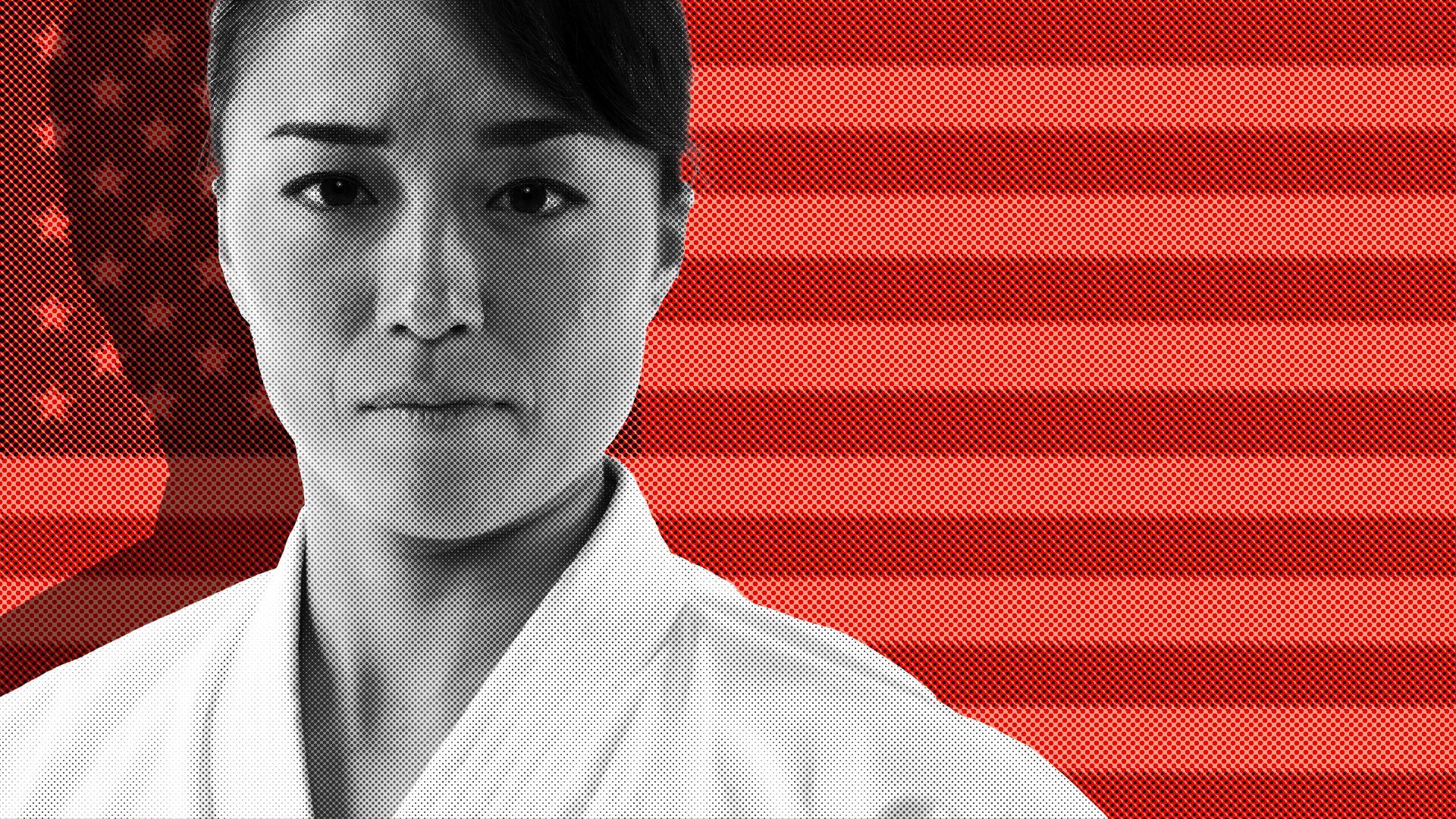 Asian American Olympians representing the United States are competing for gold in Tokyo as Asian Americans and Pacific Islanders are targets of violence and bigotry back home.
Why it matters: Advocates say the anti-Asian hate is taking a mental health toll on Asian Americans, and Asian American athletes are entering the games under the added pressure of competing in Asia before a worldwide audience.
They're also under restrictions that limit their ability to voice their political views.
Details: At least two Asian American athletes say they experienced episodes of bigotry as they prepared to compete in the Olympics and as other Asian Americans have encountered assaults linked to anti-Asian hate.
Karate athlete Sakura Kokumai, a Hawaii-born woman to Japanese immigrants, told a recent USA Today virtual forum that she endured racist slurs and verbal harassment before going for a run in a park.
Gymnast Yul Moldauer, born in Seoul and adopted by American parents as an infant, told the same forum he was recently cut off in traffic by a motorist who then yelled at him: go back to China.
Snowboarder Chloe Kim, a first-generation Korean American and an Olympic halfpipe gold medalist, said she has received hateful Instagram direct messages that have taken a toll on her mental health.
Driving the news: ESPN's controversial personality Stephen A. Smith apologized last week following harsh criticism for his remarks about Japanese-born Los Angeles Angels superstar Shohei Ohtani's use of an interpreter.
Smith said on ESPN's morning talk show "First Take" he found it problematic that "the number one face" of baseball needs an interpreter so Americans can "understand what the hell he's saying in this country."
ESPN colleagues scolded Smith, and Asian American activists attacked his remarks as bigoted.
By the numbers: Anti-Asian hate crimes reported to police in the U.S.'s largest cities jumped 189% in the first quarter of 2021 compared to the same period of time in 2020, according to the Center for the Study of Hate and Extremism at California State University, San Bernardino.
The intrigue: "When the rise in anti-Asian discrimination happened, I did start to think: 'Okay, well, the Olympics are gonna be in Tokyo, what's that gonna mean?' We actually are going to be in a clearly Asian country," said American East Conference commissioner Amy Huchthausen, who co-founded the AAPI Athletics Alliance this year.
Between the lines: Like Black athletes, Asian Americans are representing a country that doesn't fully accept them, said Russell Jeung, founder of Stop AAPI Hate.
Asian Americans occupy a "conditional status of belonging" due to the perpetual foreigner stereotype, Jeung said. "If they're winners, [Americans will] accept them because America likes to be winners. If they lose, then we'll get vilified and blamed."
That puts Asian Americans in an unfair "double bind," according to Jeung. They not only represent themselves and their countries, but also have to represent their race.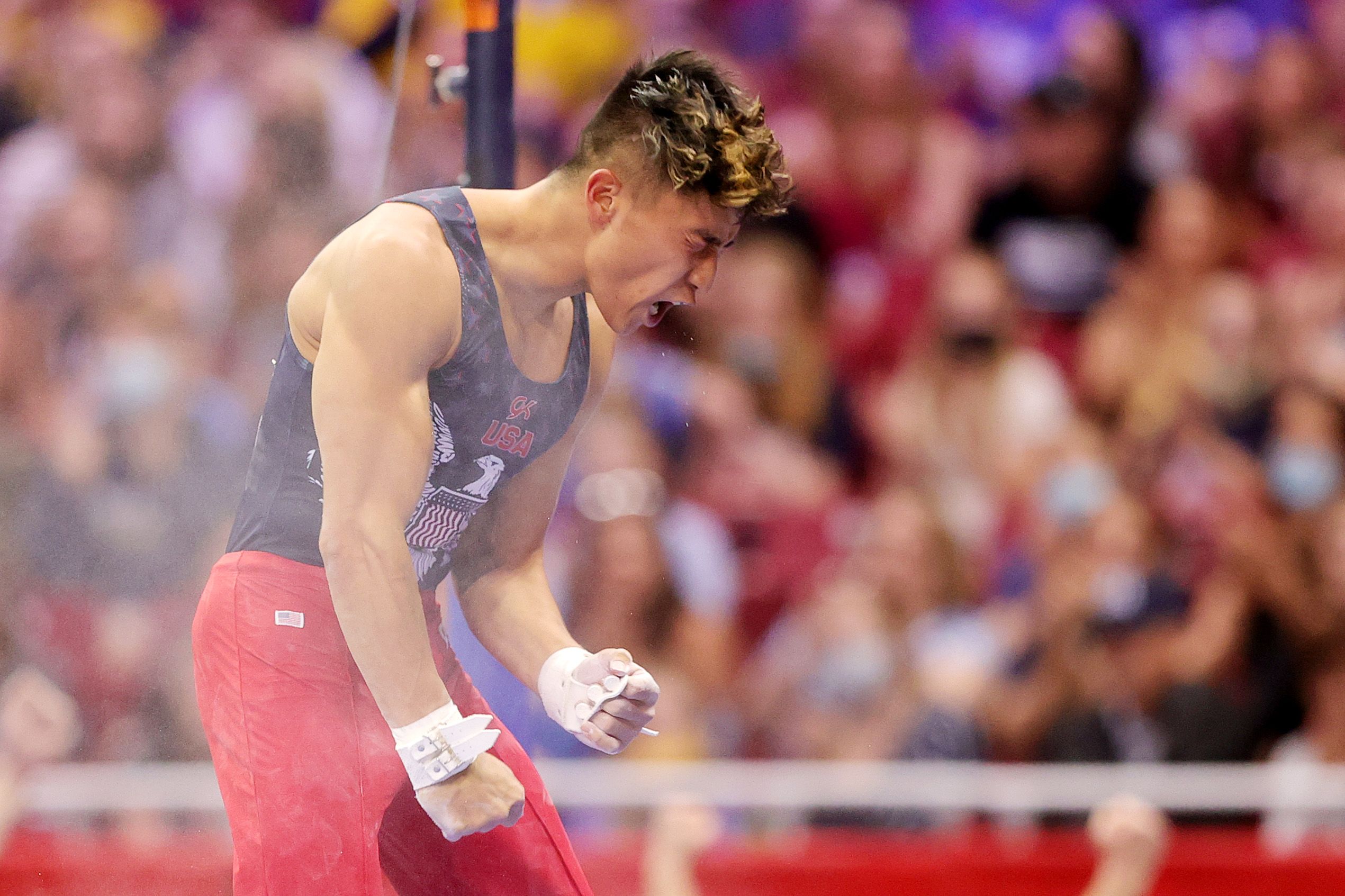 What they're saying: "There's a segment of the population that is ... always going to be thinking less of Asian Americans," Huchthausen said. "But I hope that Asian American athletes representing Team USA use this moment to speak about it and bring more awareness to it ... There's power in athletes using their platform."
Even though they're unlikely to escape racism, especially on social media, resilience is also a part of their experience, noted Yale's athletic director Vicky Chun, who also co-founded the AAPI Athletics Alliance.
"My job is to represent this country no matter what ... no matter if an individual feels like they need to say something or harass me," Moldauer said.
"I'm just going to put that away because there are so many other great Americans in this country I get to represent."
Don't forget: Stereotypes and barriers to access have long excluded Asians from U.S. sports, where they remain vastly underrepresented.
Go deeper