Poll: Unvaccinated Americans least concerned about Delta variant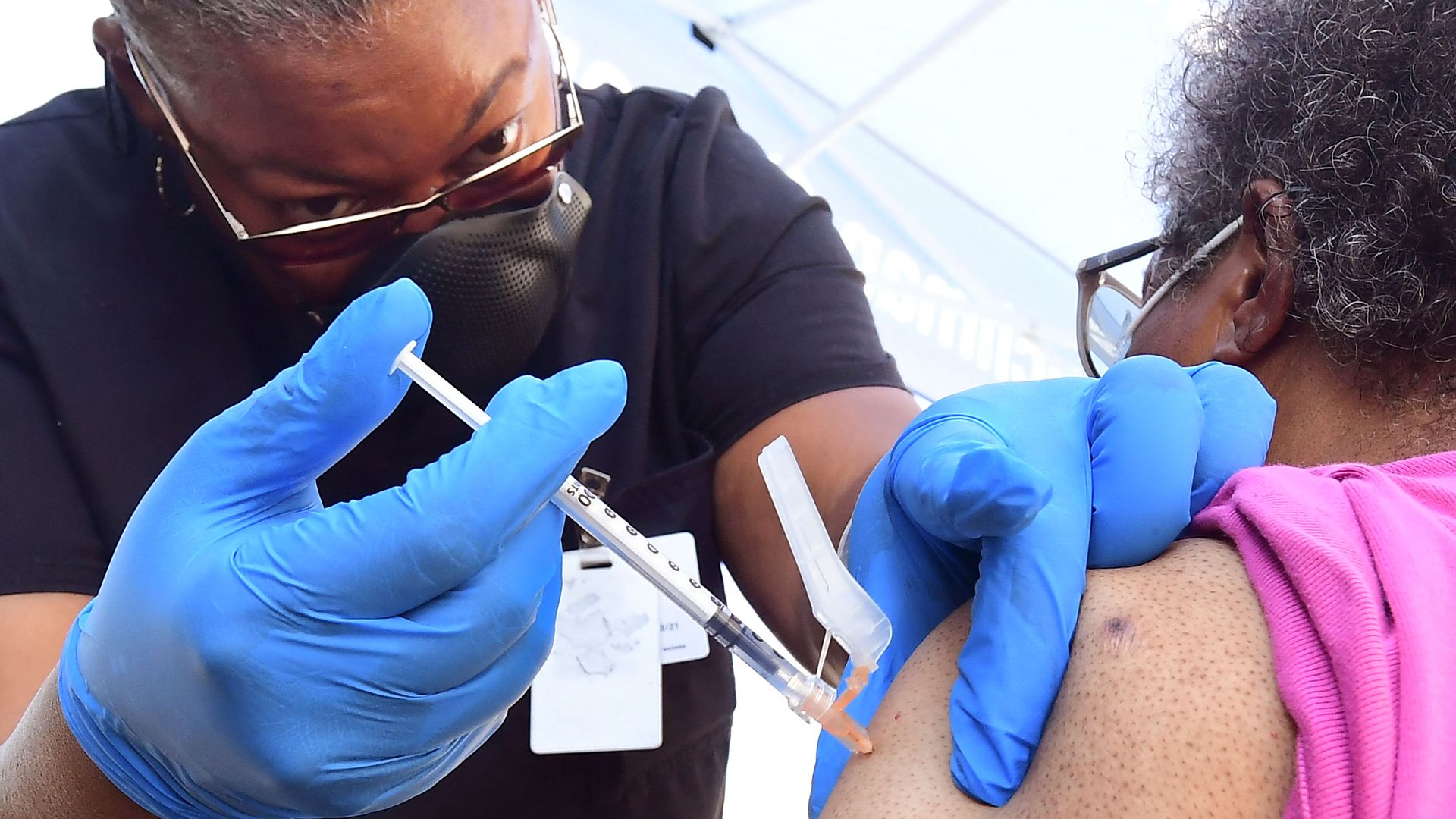 Americans who are not fully vaccinated or not vaccinated at all are much less concerned about the Delta variant than fully vaccinated Americans are, a new CBS poll indicates.
Why it matters: COVID-19 cases are once again rising across the U.S. as health officials become increasingly concerned about the Delta variant, which is significantly more infectious than the original strain and poses an acute threat to the unvaccinated.
The big picture: 48% of "not fully/not vaccinated" respondents said they were concerned about the Delta variant, compared with 72% of fully vaccinated respondents.
Among the unvaccinated, since June, there has been a marked uptick in those citing a distrust science, concern about the side effects, and distrust of the government as reasons for not getting the vaccine.
Respondents who were adamant they would not get the vaccine and thought President Biden was focusing "too much" on vaccinations leaned majority-Republican.
Methodology: The CBS News survey was conducted by YouGov using a sample of 2,238 U.S. adults interviewed between July 14-17, 2021. The margin of error is ± 2.4 points.
Editor's note: This post has been corrected to reflect that the Delta variant has unvaccinated people twice as likely to be hospitalized if infected.
Go deeper