Texas House Democrats plan to stay in D.C., will host a weeklong virtual conference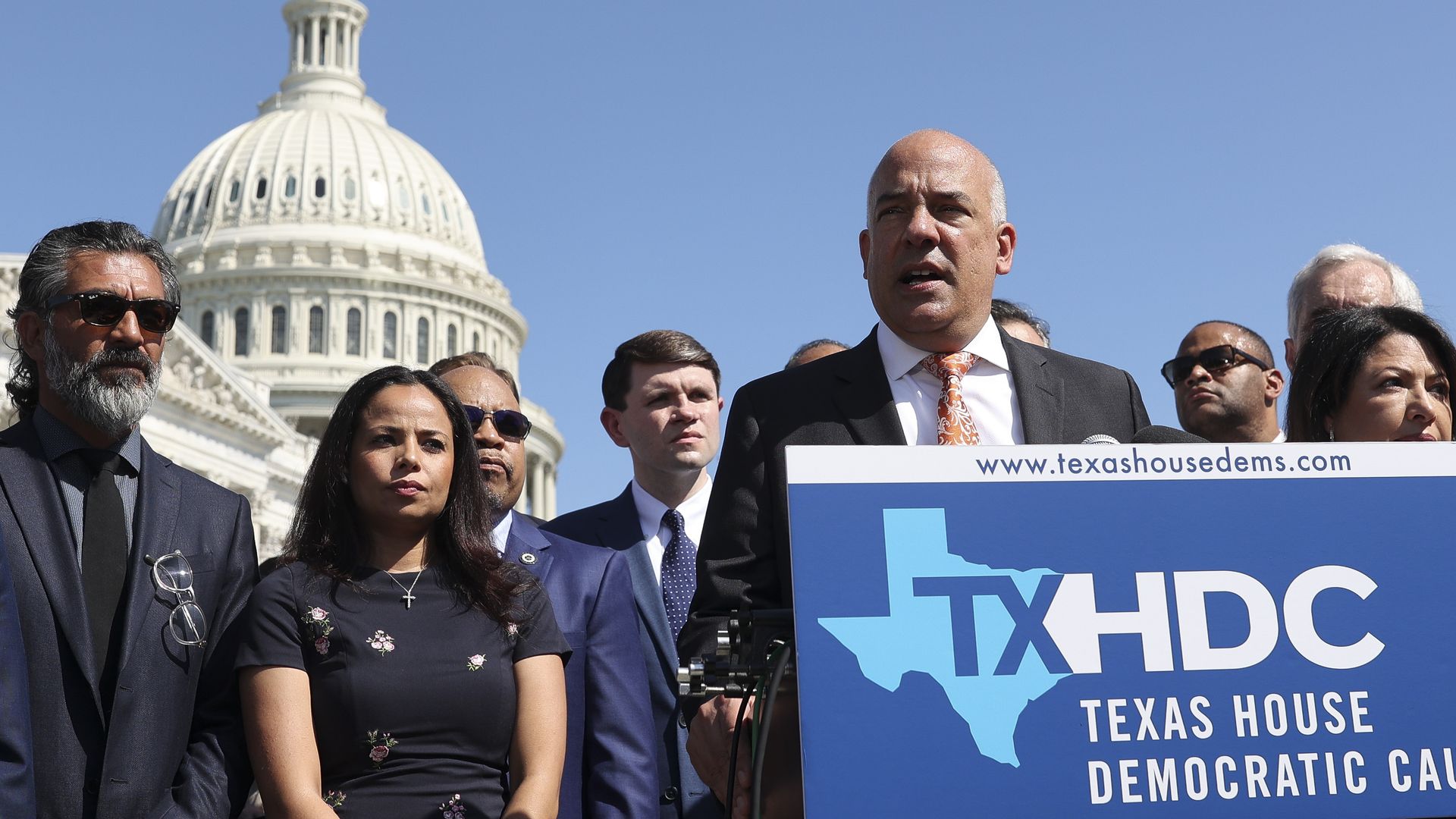 A group of Texas Democrats who fled the state to block a GOP-led voting reform bill are not planning on returning anytime soon, and will instead hold a weeklong virtual conference as they up their fight against the Republican bill, the Washington Post reports.
The big picture: Civil rights activist Dolores Huerta will kick off the conference on Monday, which will feature influential activists and lawmakers through out the week, per the Post.
"In continuing to agitate, Texas Democrats will serve as a major test of the power of others seeking to protest legislation in states like Michigan and Georgia" where GOP-led state legislatures are seeking to pass their own voting restrictions, the Post writes.
State of play: Dozens of Texas House Democrats fled Austin last week to break quorum and prevent Republicans from passing the new voting restrictions. They are now staying in D.C. under threat of arrest from Texas Gov. Greg Abbott (R).
A coronavirus outbreak has complicated the group's activities in D.C. and forced them to host their conference virtually, per the Post.
Go deeper