Progressive ad campaign targets Sen. Ron Johnson for saying Jan. 6 riot was "peaceful"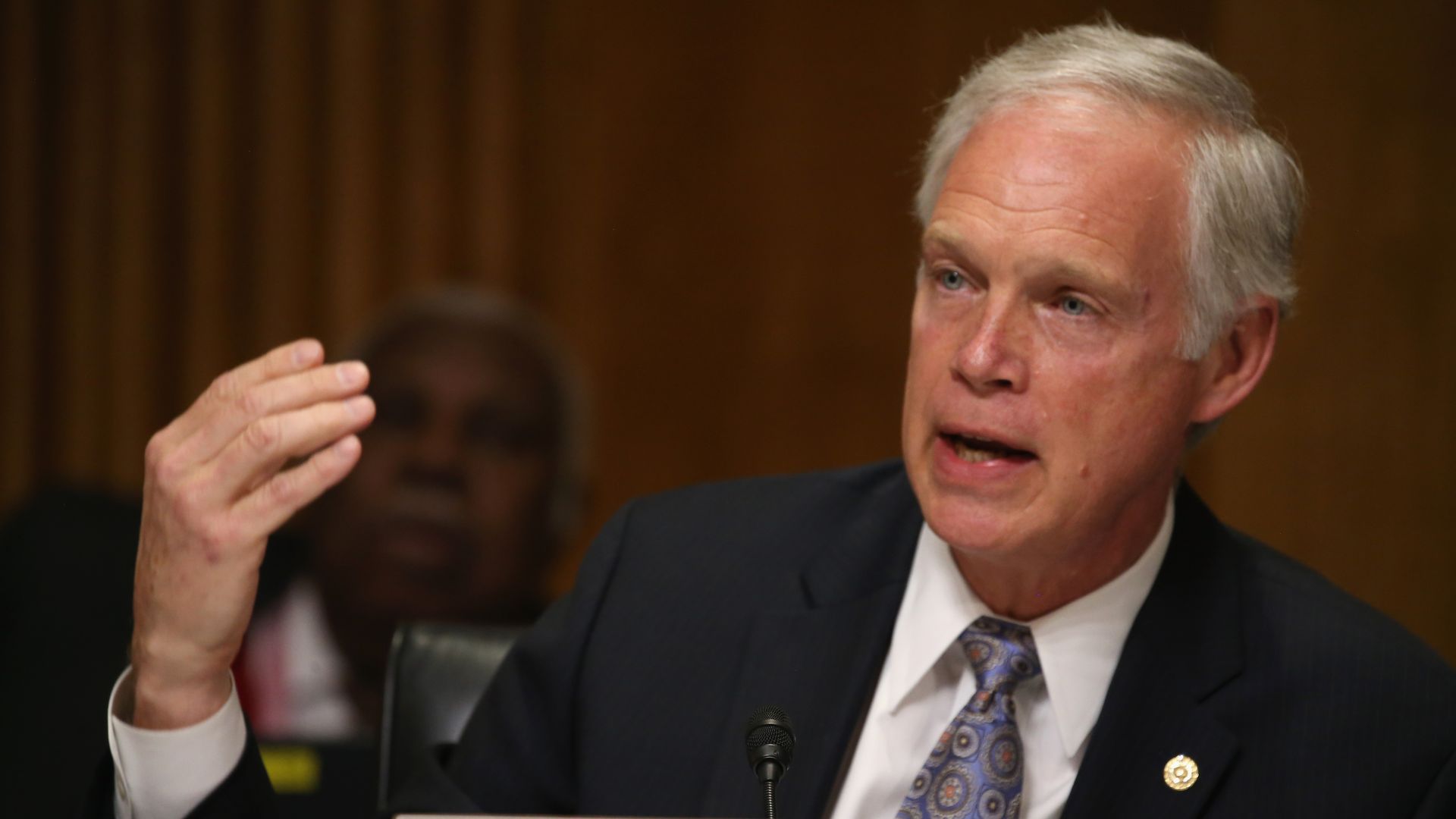 More than 20 progressive groups are launching an $800,000 ad campaign against Sen. Ron Johnson (R-Wis.), highlighting his response to the January 6 Capitol riot, NBC News reports.
Why it matters: The 30-second spot attacks Johnson for voting against investigating the riot, and juxtaposes videos of the attack with a clip of Johnson saying "by and large it was a peaceful protest."
Johnson's Senate seat is up for reelection in 2022, but the Republican has not yet said whether he will run.
Flashback: The senator told Fox News in May the riot mostly "was a peaceful protest, except for there were a number of people, basically agitators that whipped the crowd and breached the Capitol. And you know, that's really the truth of what's happening here."
The ad also criticizes Johnson for voting against the For the People Act, the Democrats' voting reform and anti-corruption bill.
"Access to the polls matters to all Americans, and yet you blocked voter protections that have the support of Democrats, Republicans, and Independents," the ad's narrator says.
Details: The NAACP, Sierra Club, Planned Parenthood Action Fund, Working Families Party, and labor union National Education Association, are among those behind the campaign.
What to watch: The ad will air on local news and sports shows, cable news shows, and on Fox News Sunday and Face the Nation in Washington, D.C., on July 25.
Go deeper: GOP lawmakers downplay Capitol riot at House hearing
Go deeper