OPEC reaches deal on oil production increase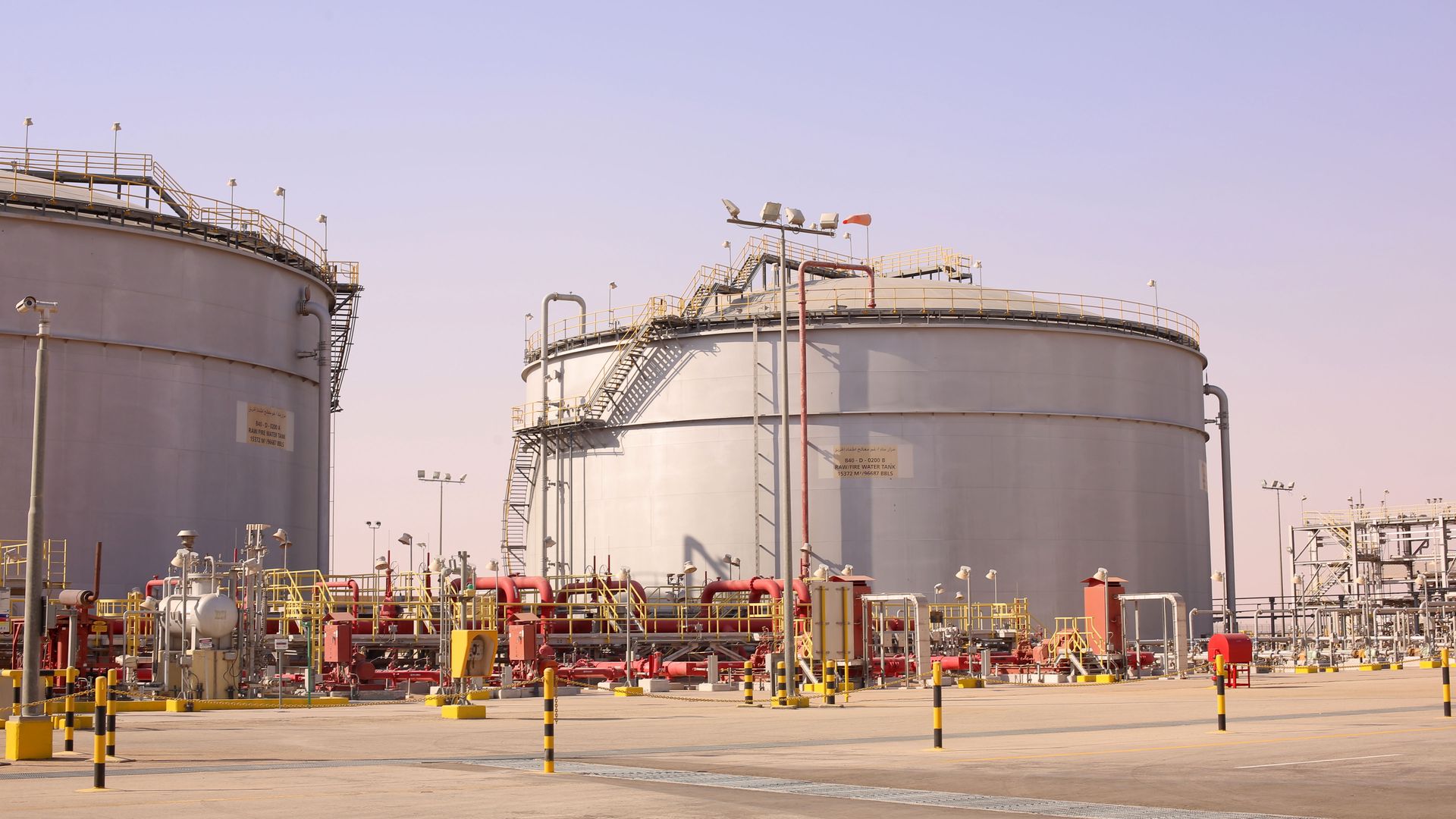 OPEC+ reached a deal on oil production increases Sunday, following a protracted dispute between the United Arab Emirates and Saudi Arabia.
Why it matters: The increase in oil production, which is at the center of the agreement, comes at a pivotal point as global economies prepare to open up post-pandemic.
Earlier this month, gasoline prices spiked, reaching their highest levels in over six years after the group failed to arrive at an agreement.
Under the agreement, the group will begin coordinated increases in production in August. Overall production will grow by 400,000 barrels per day on a monthly basis thereafter.
The pact signals the end of a conflict between Saudi Arabia, the world's largest oil producer, and the Emirates.
"We are here to stay," Prince Abdulaziz bin Salman, Saudi Arabia's oil minister, said at a news conference, according to the New York Times. "What bonds us together is way beyond what you imagine."
What they're saying: "This latest OPEC bust-up highlights important changes in oil marketing strategy that are starting to spread across the global oil patch," Jim Krane, a fellow at Rice University's Baker Institute, said, per the NYT.
Go deeper: Why rising oil prices matter — and what comes next
Go deeper