Brazil's Bolsonaro leaves hospital, says he'll return to work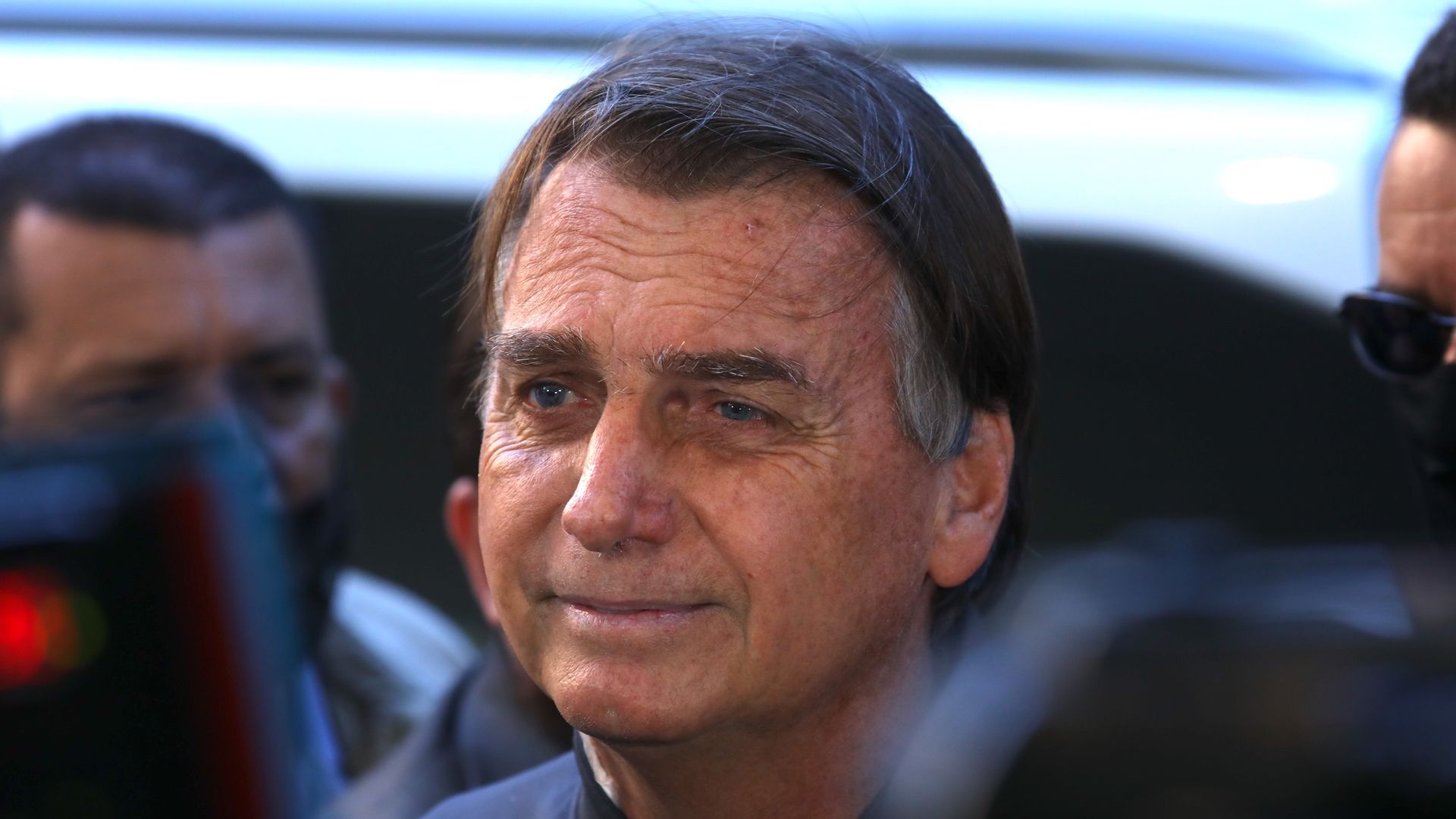 Brazilian President Jair Bolsonaro says he plans to return to work after leaving the hospital on Sunday where he'd been recovering from an intestinal obstruction, according to Reuters.
Why it matters: Doctors had initially considered operating on the 66-year-old politician before ultimately deciding against it.
Bolsonaro began experiencing complications after being stabbed in the abdomen during a campaign event in 2018, per the Associated Press.
Since the incident, he has undergone many surgeries to correct some of the difficulties caused by the stabbing.
During his week-long stay at the hospital, Bolsonaro was fed through a feeding tube. He was discharged after returning to normal food intake.
Go deeper