WHO chief says it's too early to rule out COVID-19 lab leak theory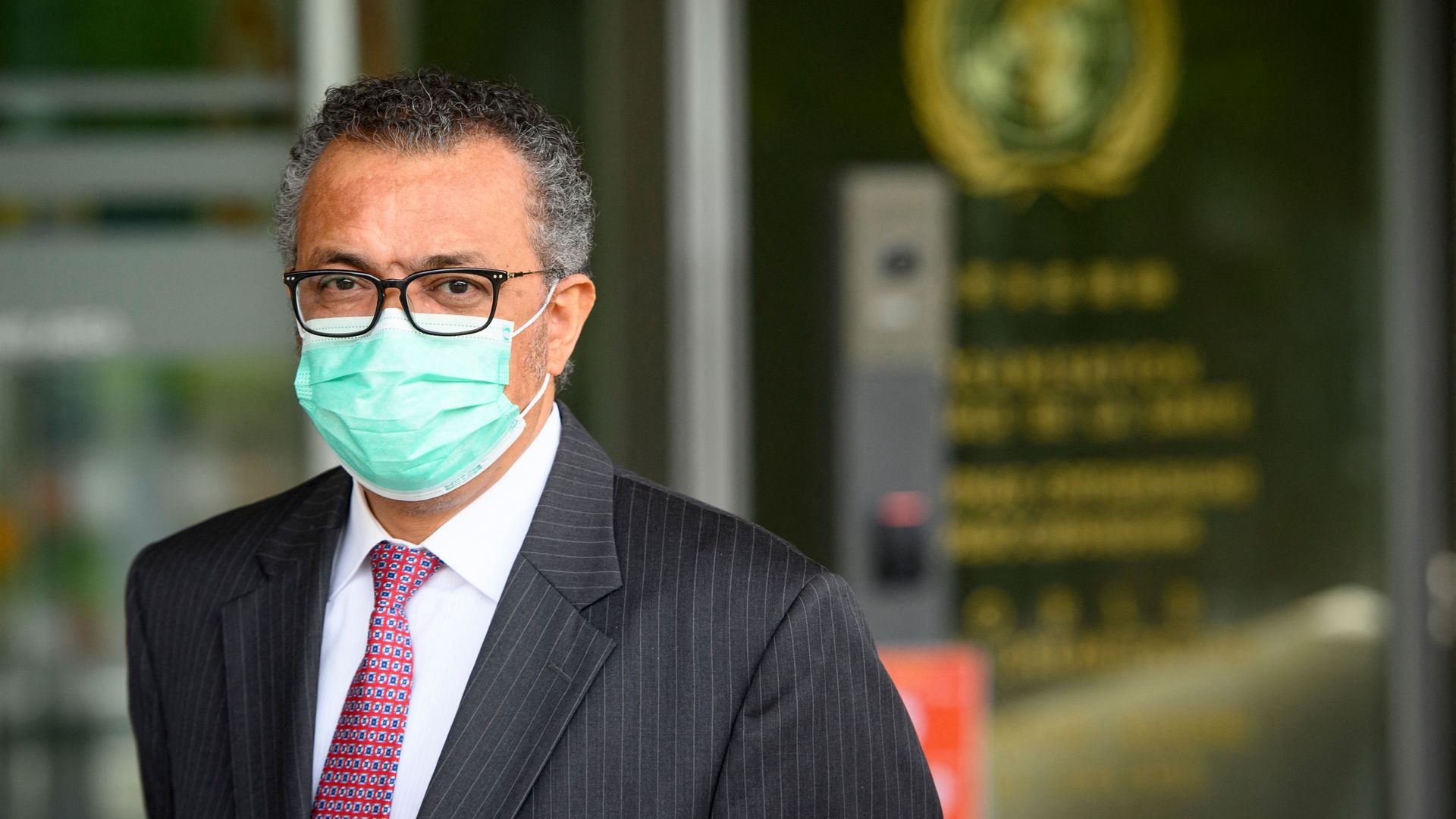 The head of the World Health Organization said Thursday that it was too early to rule out a potential connection between the coronavirus pandemic and a laboratory leak, AP reports.
Driving the news: WHO is "asking actually China to be transparent, open and cooperate, especially on the information, raw data that we asked for at the early days of the pandemic," Director-General Tedros Adhanom Ghebreyesus said, per AP.
Tedros said there was a "premature push" to rule out the theory that the virus might have originated from a Chinese government lab in Wuhan.
The big picture: The theory that COVID-19 started in a lab has gained traction in recent months, especially following President Biden's move in May to order the intelligence community to investigate the origins of the virus.
More than halfway into Biden's 90-day push to determine the cause of the virus, the intelligence community remains divided over whether the virus leaked from a Wuhan lab or emerged naturally, CNN reports.
Some senior Biden administration officials overseeing the intelligence review now say that the theory that the virus accidentally escaped from a lab in Wuhan is at least as credible as the possibility that it emerged naturally in the wild, per CNN.
China has dismissed attempts to link the origins of the virus to the lab in Wuhan saying attempts are politically motivated.
What they're saying: "I was a lab technician myself, I'm an immunologist, and I have worked in the lab, and lab accidents happen," Tedros said. "It's common."
"We need information, direct information on what the situation of this lab was before and at the start of the pandemic."
"If we get full information, we can exclude (the lab connection)," Tedros said.
Go deeper: The COVID lab-leak theory goes mainstream
Go deeper