Heat wave roasting Rockies, Plains, as dry lightning fire threat looms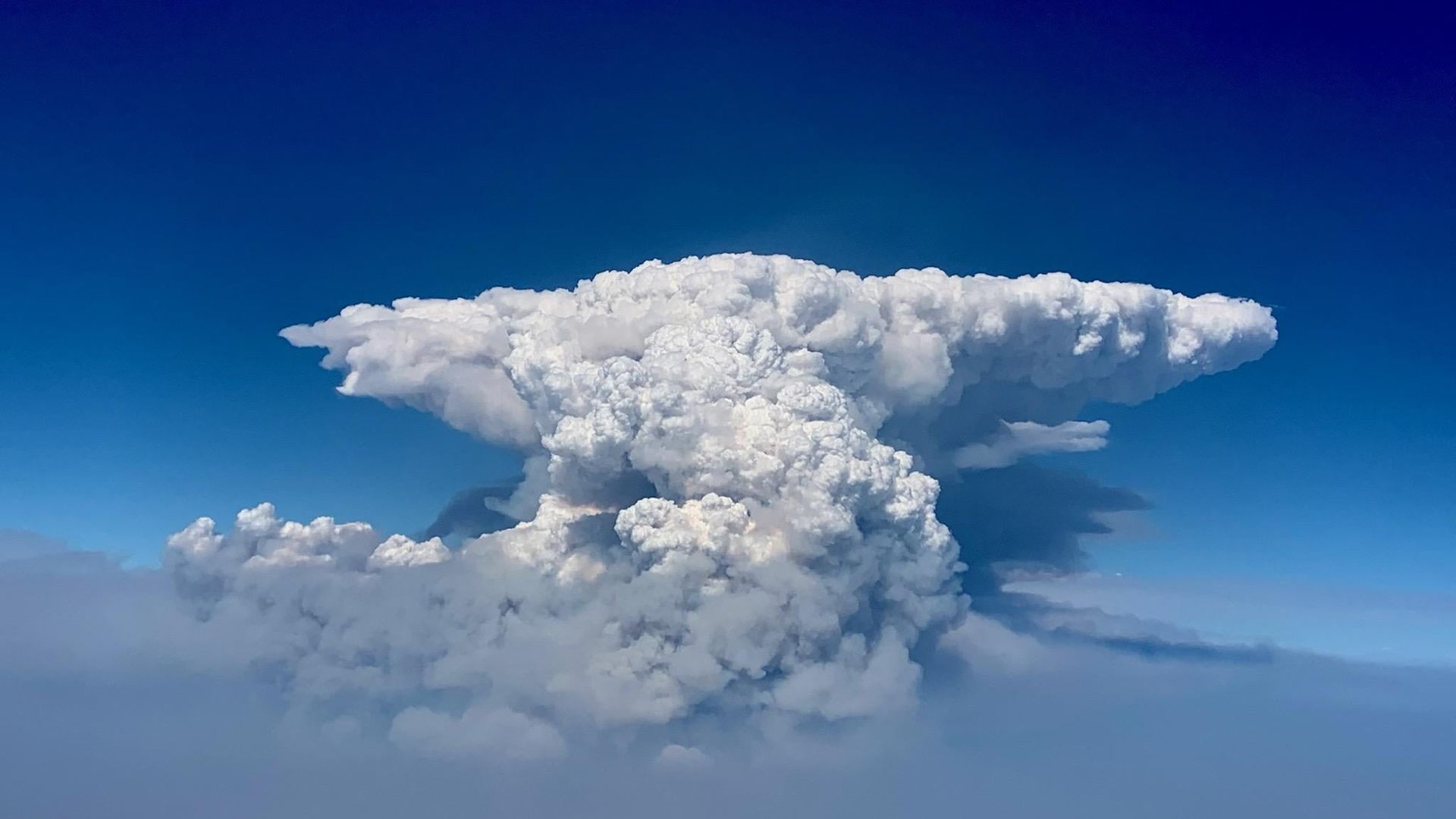 Another heat wave is striking the U.S. — this time engulfing the northern Rockies and High Plains, where temperatures were set to soar into the triple digits this weekend. The heat won't relent for a week in some areas.
Why it matters: Extreme heat contributes to the potential for new wildfires to form, as well as extreme wildfire behavior.
The Bootleg Fire in southern Oregon has shown this repeatedly. It's the largest burning wildfire in the U.S. so far, growing to 281,208 acres. It was 22% contained Saturday afternoon, per InciWeb.
The big picture: States across the northern Rockies and parts of the Pacific Northwest are set to see a searing heat wave from Saturday through at least Wednesday, with temperatures hitting 20 to 30 degrees Fahrenheit above average. This could significantly exacerbate the wildfires that are already ravaging the territory.
These same areas that will see the extreme heat starting this weekend — including Montana, Idaho and Wyoming — are affected by wildfire smoke wafting in from fires in California, Oregon and Washington.
A heat warning is in effect for northeastern Montana through Thursday evening, foreshadowing "heat related illnesses, particularly for those working or participating in outdoor activities."
Highs could reach as high as 106 degrees in northeastern Montana, and lows that are normally in the mid-50s at this time of year, could reach 77°F, the National Weather Service warns.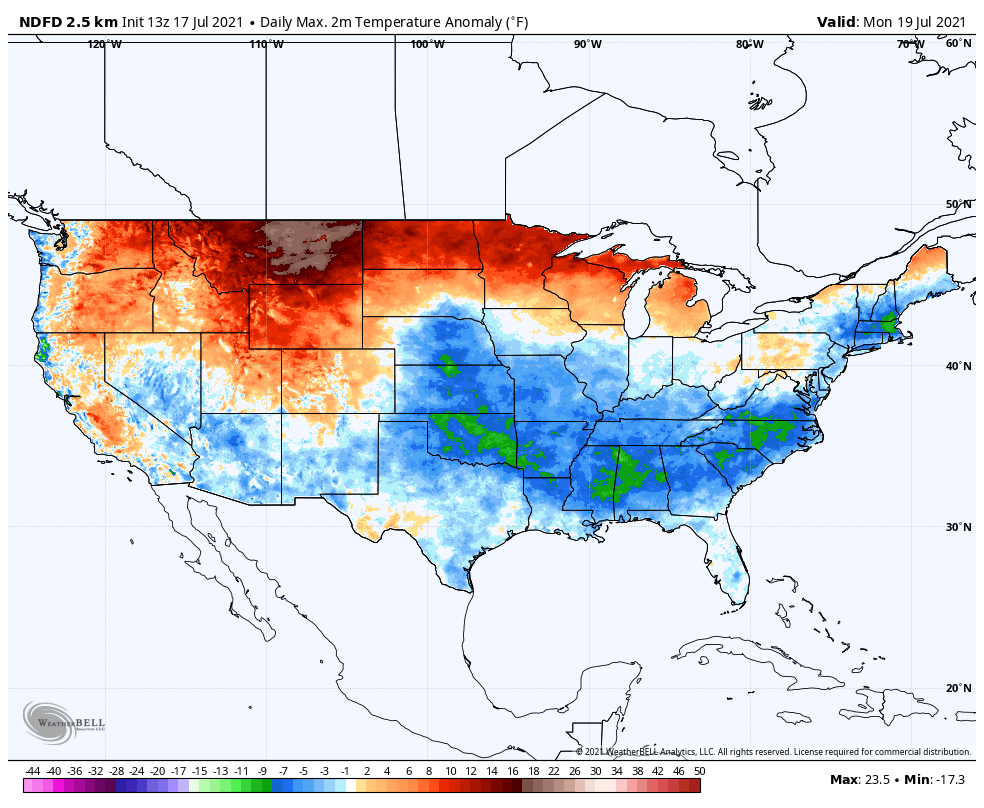 Driving the news: In addition to the heat wave in the Rockies and High Plains, there's also the threat of a dry lightning outbreak in northern California between Sunday and Monday as a low pressure system injects moisture into a state where vegetation is at record levels of dryness for this time of year.
Evacuations have been issued for the Tamarack Fire in Alpine County, California, where the blaze has consumed 6,600 acres and is 0% contained, per InciWeb.

A fire weather watch was issued for much of northern California for Sunday and Monday, with thunderstorms threatening to ignite new fires.
Last year, a "lightning siege" sparked some of the largest and most destructive fires the state saw during its worst-ever fire season.
Context: The extreme drought and heat waves, which researchers say have been aggravated by human-caused climate change, are the main reason why this year's wildfire season ramped up so early.
Of note: In an example of the extreme wildfire behavior stemming from the dry and hot conditions, the Bootleg Fire has repeatedly formed dangerous, towering clouds of ash and water vapor, known as pyro-cumulonimbus clouds.
These clouds have sparked their own lightning bolts, which in turn can cause additional wildfires.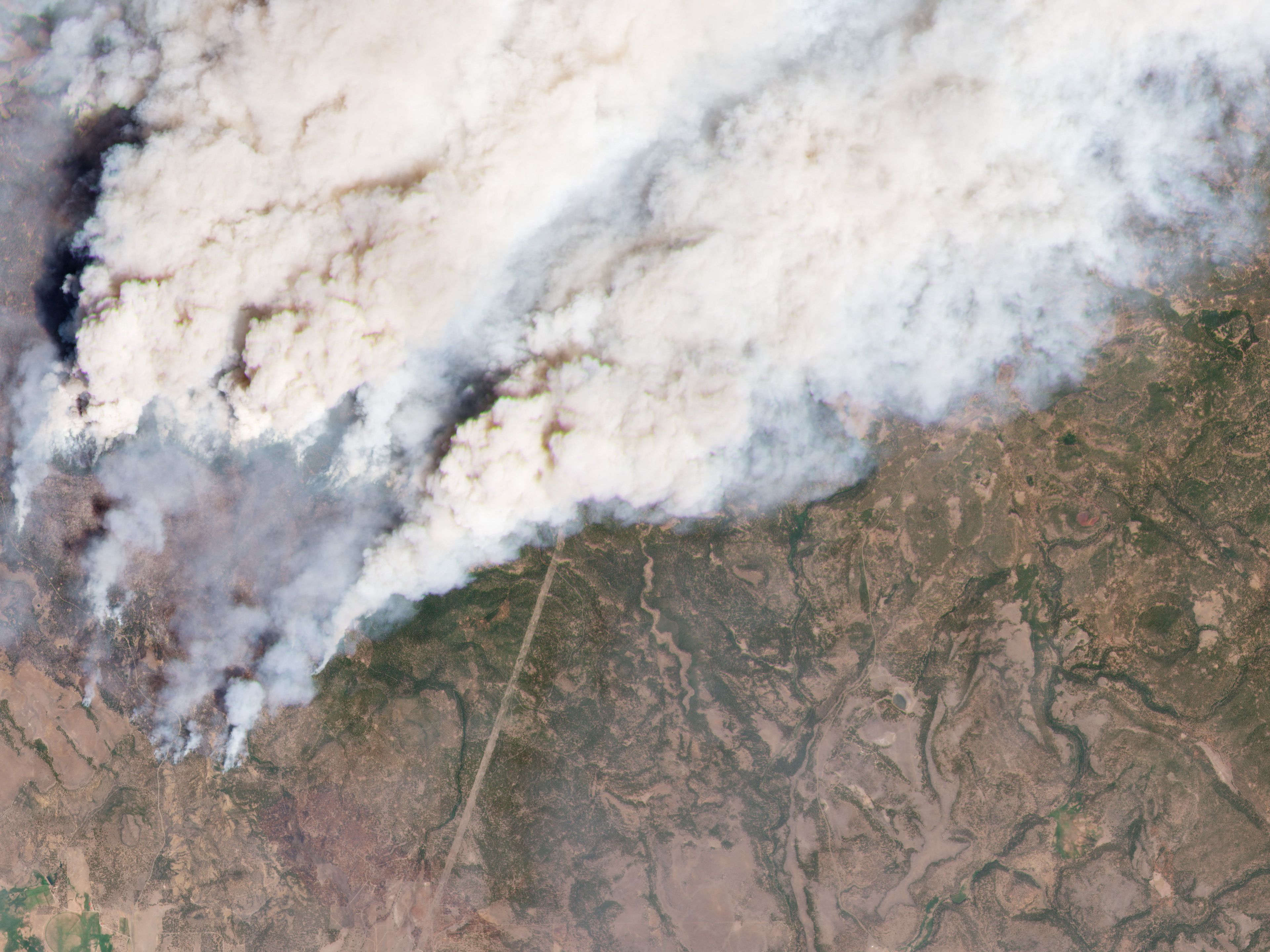 Go deeper:
Editor's note: This article has been updated with the HRRR smoke forecast.
Go deeper