Shohei Ohtani's All-Star jersey draws six-figure bid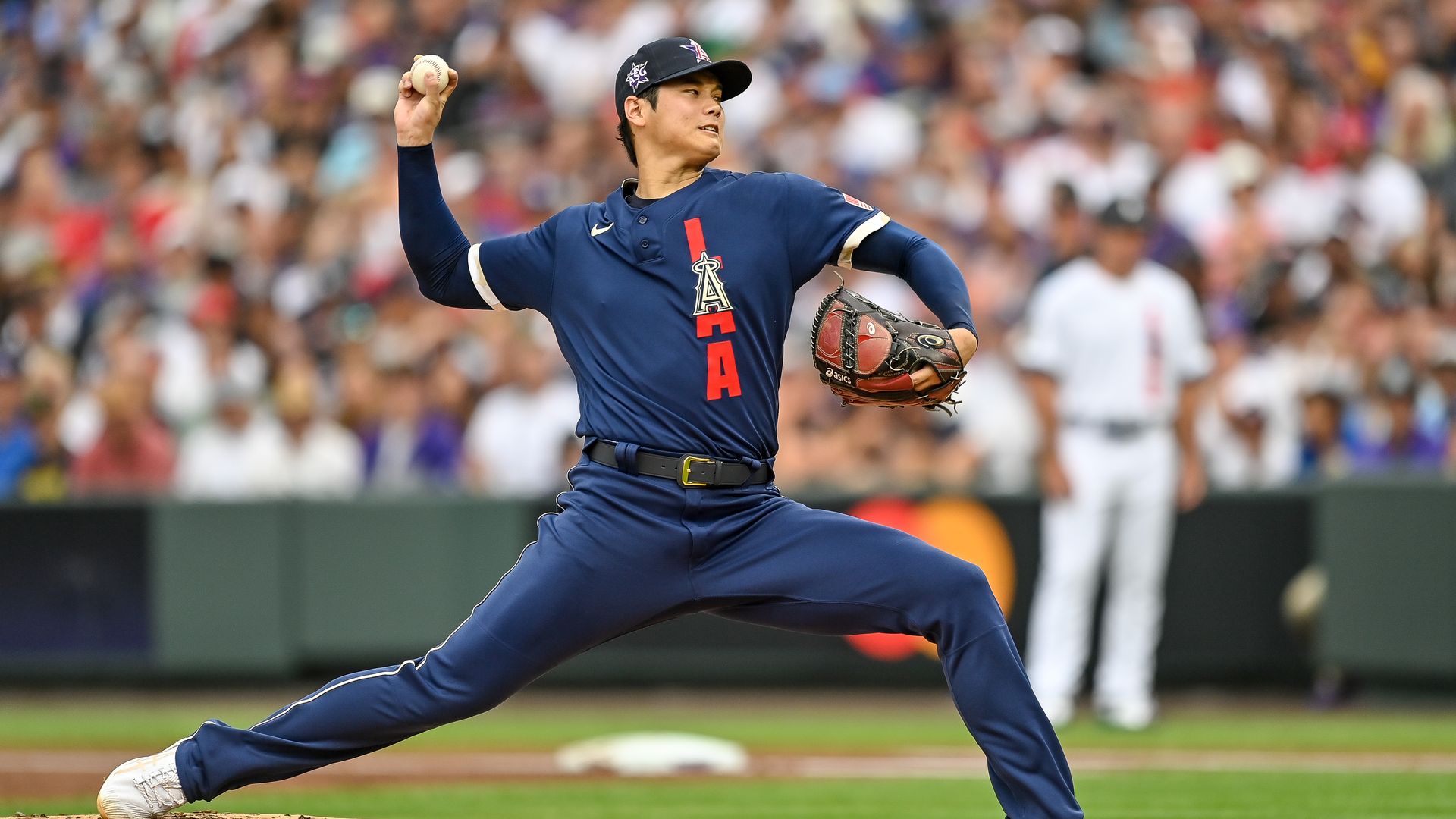 Bids for the jersey Los Angeles Angels' Shohei Ohtani wore during the All-Star Game this week have significantly outpaced those of other players in an online auction to benefit MLB Charities.
Driving the news: The top offer for Ohtani's signed jersey was $111,120 on Saturday afternoon. The next closest player's bid sat at $5,010.
He has more than double the number of bids on his uniform than the next closest player belonging to San Diego Padres' Fernando Tatis Jr.
Ohtani has 100 bids as of Saturday afternoon while Tatis has 40.
The big picture: The bidding comes days after ESPN commentator Stephen Smith claimed Ohtani, who is from Japan, shouldn't be the face of Major League Baseball because he uses an interpreter.
Smith doubled down on his comments before apologizing.
Ohtani is the first player to be named an All-Star as both a pitcher and designated hitter.
Go deeper: Shohei Ohtani is breaking baseball
Go deeper