Commerce unit went "rogue" with race-based investigations, Senate report says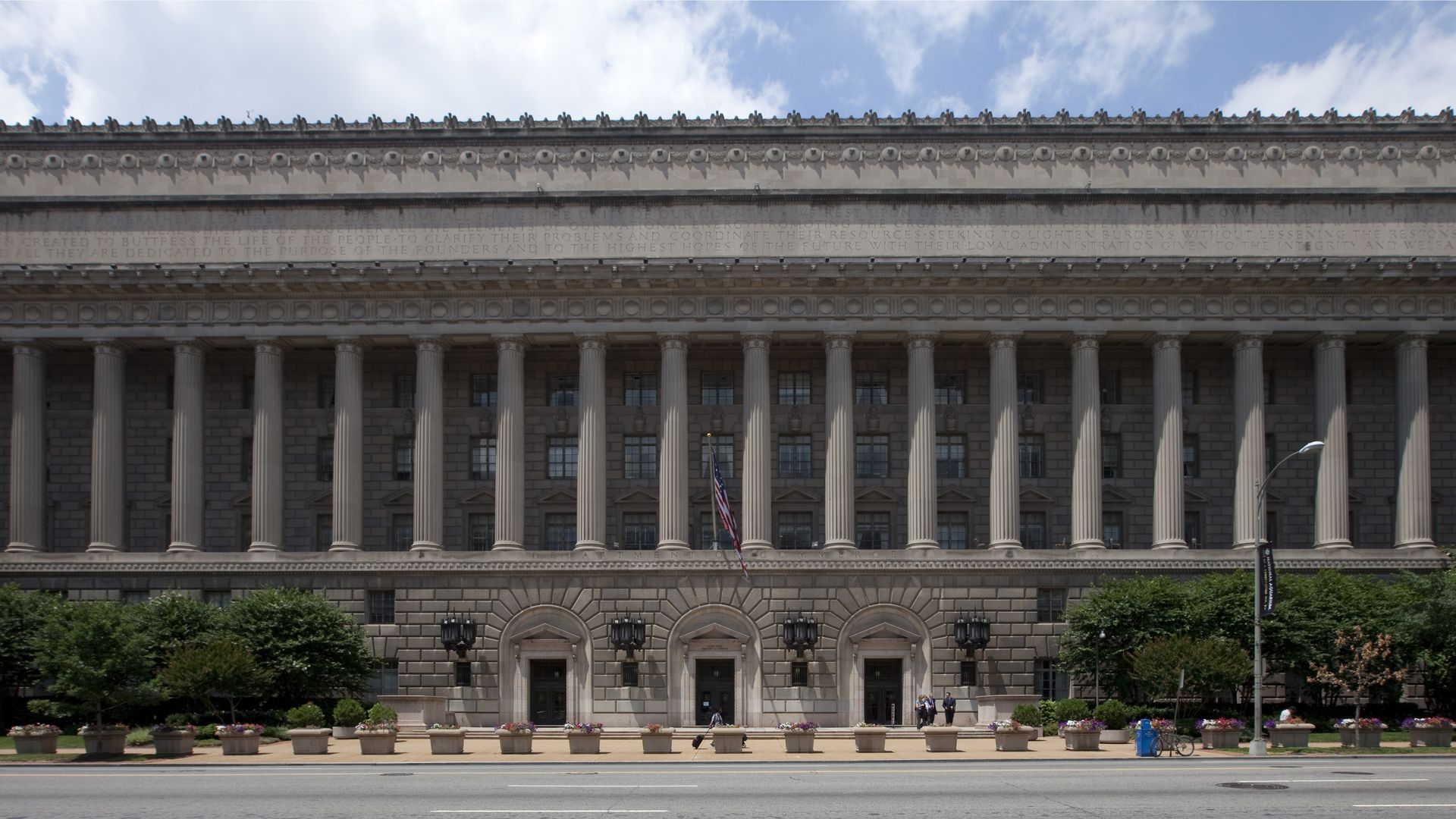 The obscure Investigations and Threat Management Service within the Department of Commerce went "rogue" across multiple presidential administrations by conducting unauthorized "race-based" investigations into department employees, according to a new Senate report.
Why it matters: The unit was allowed to abuse its authority for years without repercussions and became what whistleblowers described as a "gestapo" within the department that habitually targeted people of Chinese and Middle Eastern descent.
The Commerce Department created the ITMS to provide security services to the secretary during the George W. Bush administration, but it began to take on a law enforcement role soon after its establishment, according to the report, which was prepared by the minority staff of the Senate Commerce, Science, and Transportation Committee.
The report details how ITMS, obsessed with concerns about rampant Chinese espionage in the United States, "broadly targeted departmental divisions with comparably high proportions of Asian-American employees."
"The ITMS collaborated with agencies in the Intelligence Community to conduct counterintelligence operations, despite lacking any form of legal authorization to participate in these activities," according to the report.
The report alleges that the department's inspector general, Peggy Gustafson, reviewed whistleblower complaints against ITMS beginning in 2017 but "failed to identify and address the unit's deficiency."
In one instance, ITMS investigated renowned Chinese-born hydrologist Sherry Chen based on allegations that she downloaded and distributed unclassified information to a foreign national.
ITMS agents reportedly interrogated her for seven hours, denied her counsel, ignored exculpatory evidence and forced her to draft an incriminating statement, Chen claimed in a lawsuit filed afterwards.
The agents then referred their investigation to the FBI, and Chen was arrested, though the Department of Justice dropped the criminal charges against her a week after her arrest.
What they're saying: "For sixteen years, the Investigations and Threat Management Service operated within the Department of Commerce without proper authority or meaningful oversight," the committee said.
"The unit regularly disregarded the rule of law, committing gross abuses of power and misusing taxpayer funds to perform missions the unit lacked authorization to undertake," it added.
The big picture: The Commerce Department ceased ITMS investigative activities on May 14, 2021, after Sen. Roger Wicker (R-Miss.), ranking member of the committee, sent a letter of concern to Commerce Secretary Gina Raimondo.
The committee recommended that the department "evaluate the future" of the ITMS, review its closed cases and refer potential criminal misconduct committed by its investigators to prosecutorial authorities.
Go deeper