The dire economics of the Olympics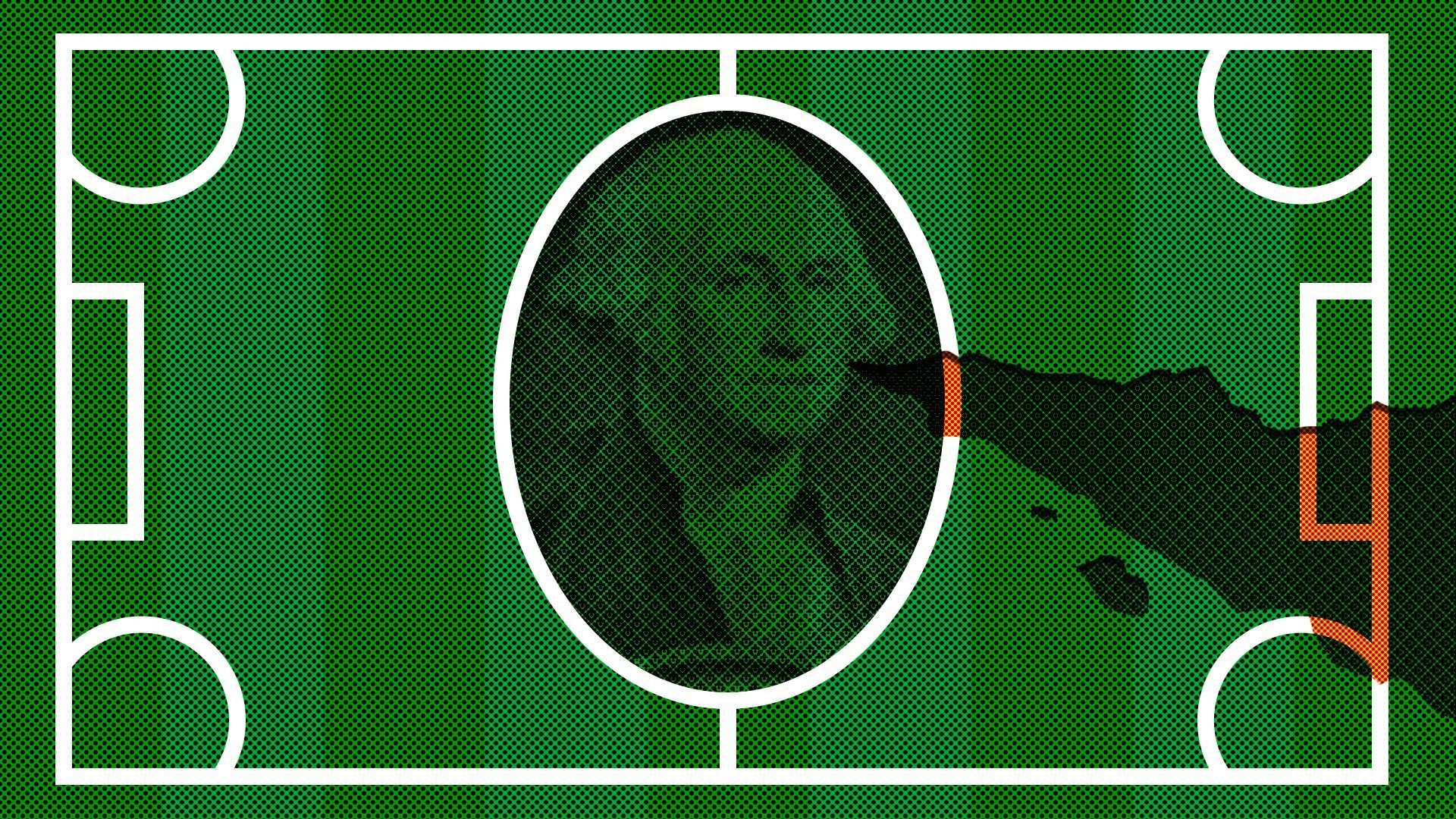 The Olympics haven't made financial sense in decades. Host cities spend billions preparing for the games, inevitably suffering massive cost overruns and going deep into debt, with a lasting legacy of little more than a group of buildings ill-suited to any other use.
Why it matters: This year, the games' physical location is more of a liability and less of an asset than ever. The Tokyo competition risks spreading COVID-19 in a country with a very low vaccination rate, while bringing no glory (or tourists) to a city that has banned spectators from all events.
The big picture: Pandemic aside, Olympic ideals — amateurism, fair play, noble competition — have failed to stand the test of time and countless corruption scandals.
What remains is an increasingly lopsided spectacle, the medal table dominated by whichever countries happen to be willing to shell out for state-of-the-art training and youth development facilities.
By the numbers: The Beijing Olympics cost $45 billion; its revenues were $3.6 billion, most of which went to the International Olympic Committee. The Sochi winter Olympics came in closer to $50 billion, with much lower revenues.
The Tokyo Olympics will cost about $28 billion, according to an estimate put together by financial newspapers Nikkei and Asahi.
The decision to ban spectators means foregoing another $1 billion in ticket sales, not to mention whatever amorphous boost Tokyo might have received to its reputation as a tourist destination.
Broadcast rights constitute the lion's share of Olympic revenues, and the IOC has sensibly locked in a multi-billion-dollar revenue stream from Comcast through 2032, the year in which Australia will host the games because there were no other bidders.
U.S. television rights are more valuable than those of every other country in the world combined. But five years ago, the Rio Olympics — in pretty much a perfect time zone for the U.S. market — had very disappointing ratings.
The Tokyo Olympics, without a live audience and in a terrible time zone for American viewing, will struggle to do any better.
Sponsorships also risk being less valuable to brands now and in the future. 
The absence of spectators in Tokyo means local sponsors have significantly fewer opportunities to get their products in front of people — and therefore fewer chances to see their collective $3 billion investment paying off.
There are also reputational risks to brands that sponsor games held in politically sensitive cities like Beijing, which is hosting the 2022 Winter Olympics.
The bottom line: An Olympic gold medal remains the pinnacle of athletic achievement in most sports. But the edifice supporting that podium is crumbling.
Go deeper