Catastrophic medical supply shortages in Mexico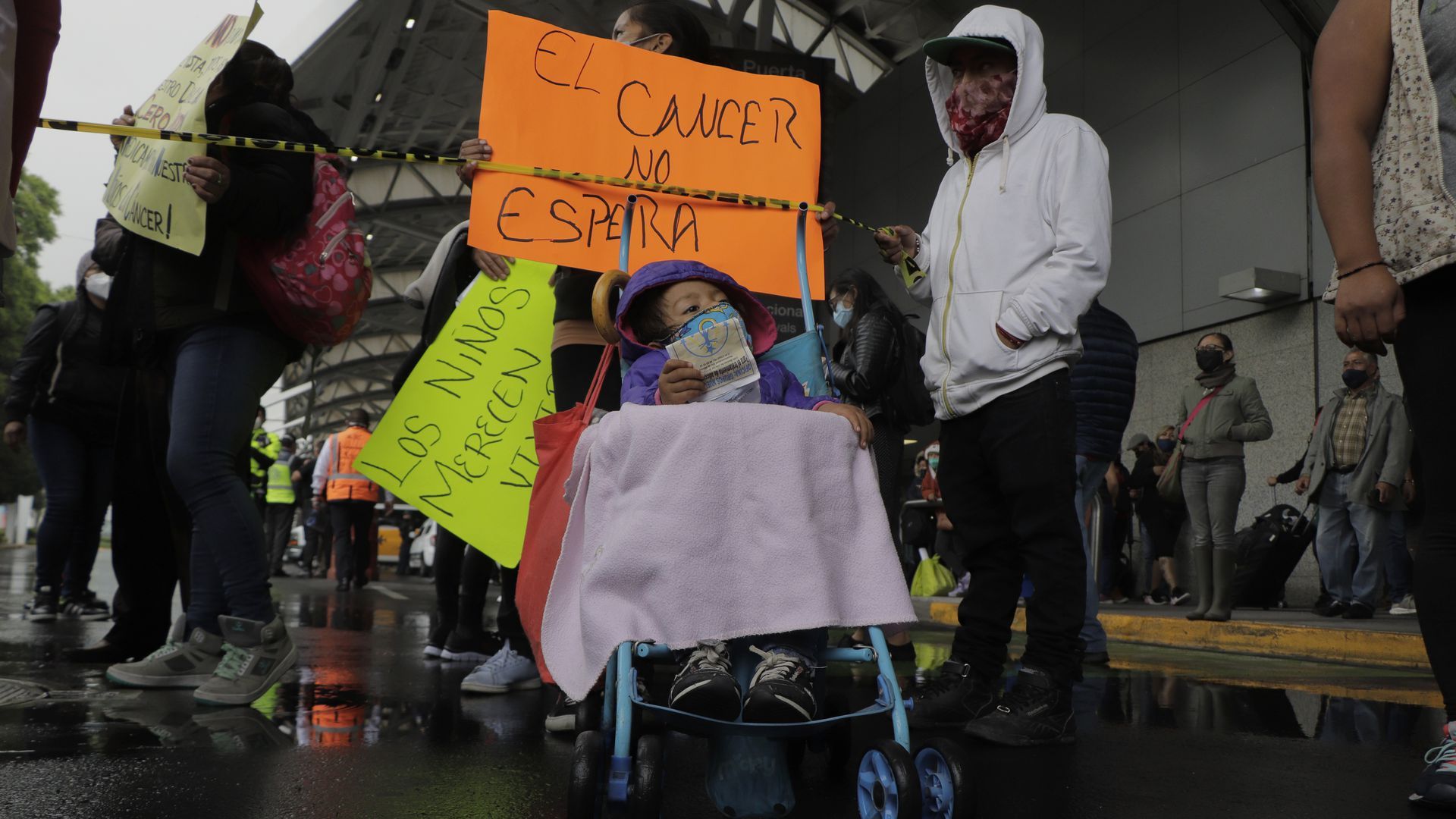 Child cancer patients and HIV-positive Mexicans have increasingly had to put life-saving treatments on hold as public hospitals run out of the medications they need.
The big picture: Activists say around 1,600 children with cancer have died from the lack of oncological meds.
Breaking it down: Shortages have been growing since 2018, but they have worsened during the pandemic. In 2018, Mexico's government gave purchasing power to an inexperienced branch of the finance ministry, arguing there was corruption with the past set-up.
Retail pharmacies also report a 15% drop in inventory, affecting people with more manageable health problems, like ulcers.
Courts have ordered authorities to supply patients and their families with needed medications, and the UN has stepped in to help, but the government has not met its promises to make the drugs consistently available.
The other side: Undersecretary of Health Hugo López-Gatell drew outrage after denying the shortages and suggesting that protesting parents of children with cancer are paid by the opposition.
López-Gatell, who's in charge of the coronavirus response and of Cofepris (Mexico's FDA), later backtracked.
Authorities have promised a partial batch of treatments will arrive tomorrow, but patients demand a more long-term solution.
Go deeper