Bolsonaro, facing impeachment, cries wolf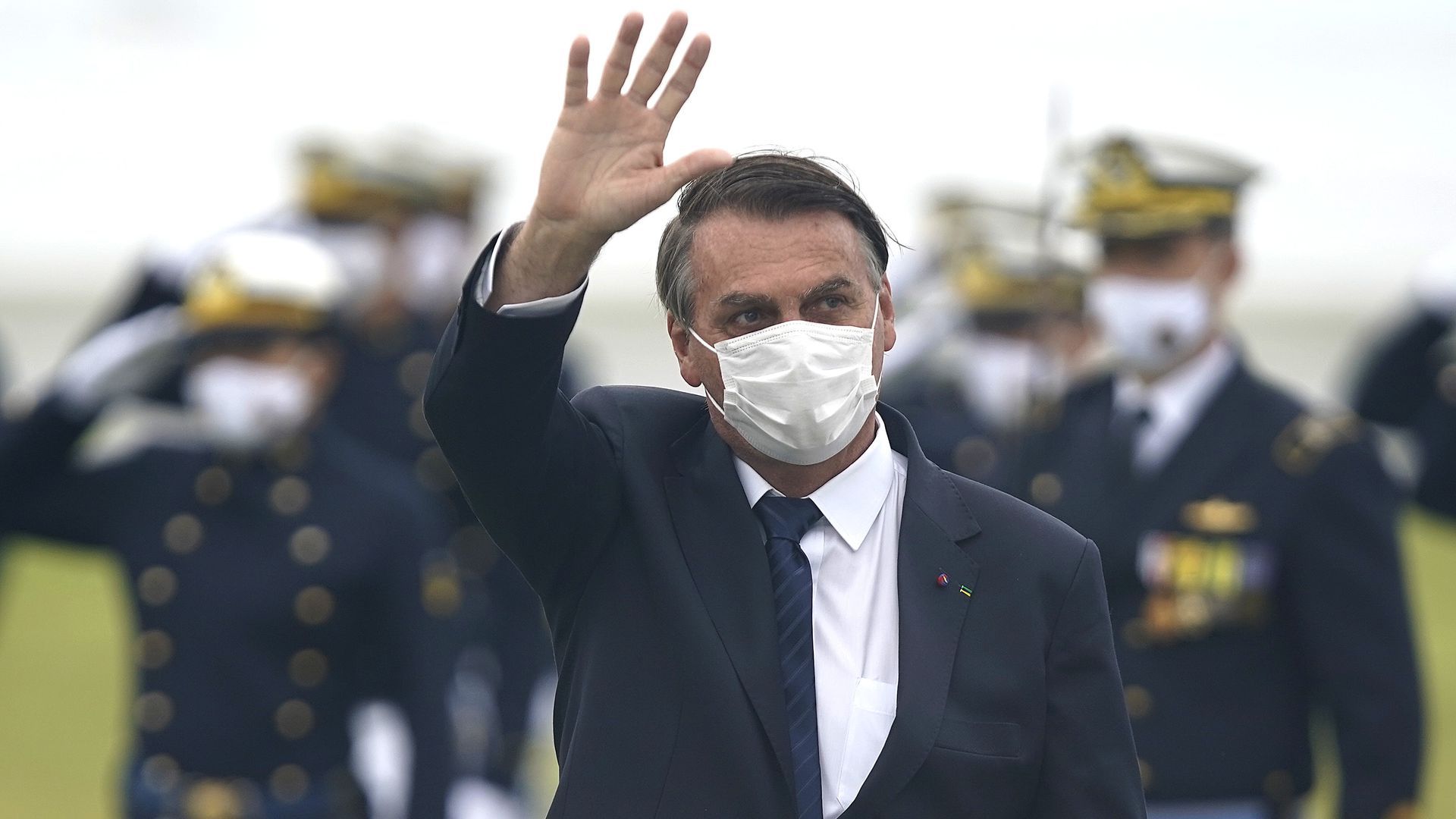 Brazil President Jair Bolsonaro has begun sowing distrust in next year's elections, alarming lawmakers and the courts alike.
Details: In speeches, Bolsonaro, a former military captain, has been questioning the integrity of an electronic ballot system that's been in place since 1996 and suggesting he might not even allow elections to happen.
Former President Luiz Inácio Lula da Silva is currently the runaway favorite heading into the October 2022 contest.
Driving the news: The Supreme Court opened an investigation into the Bolsonaro government's handling of vaccine contracts, and the Senate is holding hearings, which could lead to impeachment — something a majority of Brazilians support.
"Bolsonaro is facing an uphill battle, but it remains far too early to rule him out of contention," journalist Gustavo Ribeiro told Axios World.
The latest: Bolsonaro was taken to the hospital Wednesday with abdominal pains and hiccups, and will be under medical observation until Saturday.
Go deeper: Amid vaccine scandal, Bolsonaro threatens to reject election results
Go deeper