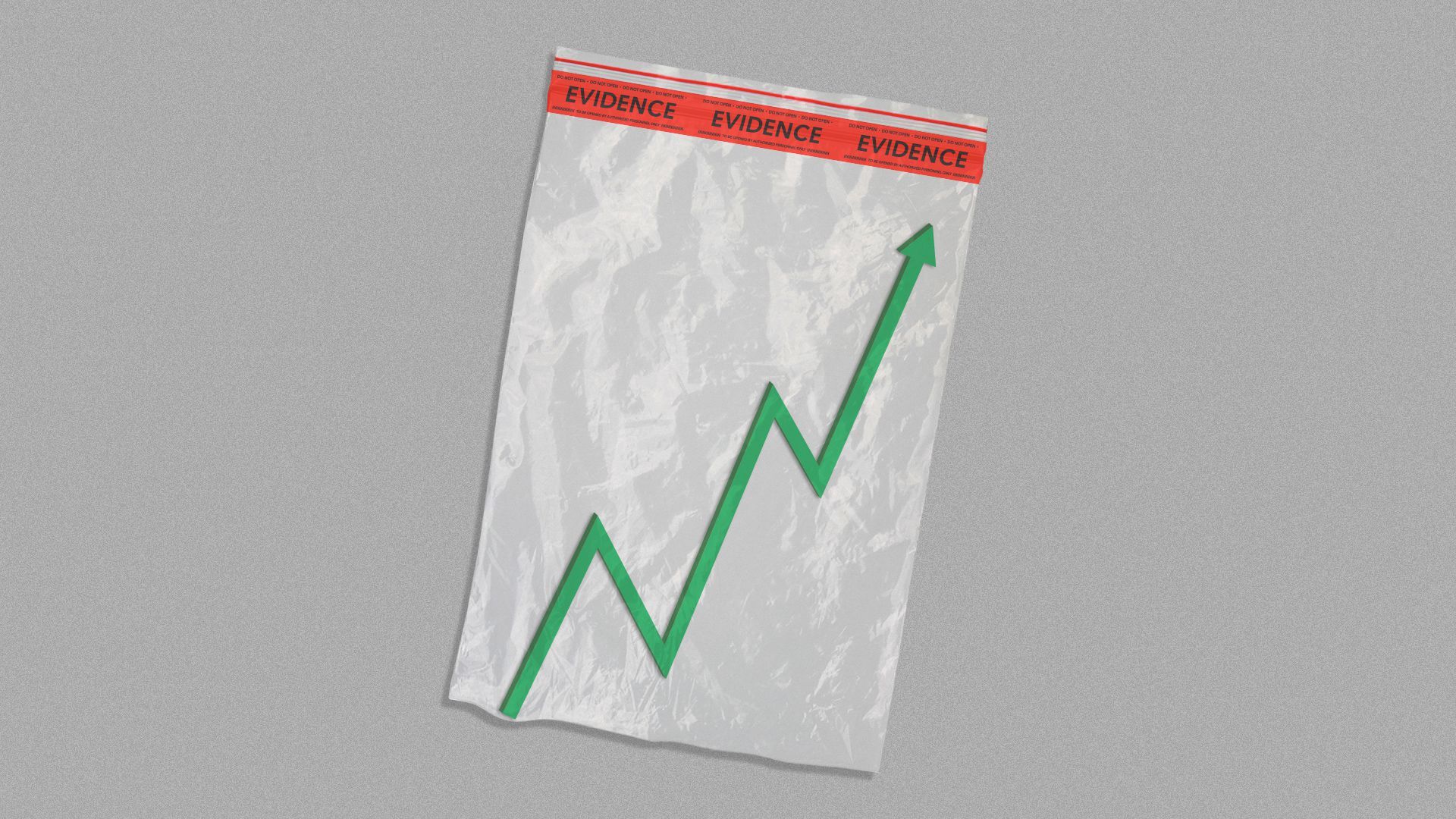 Some U.S. swing voters are deeply worried about crime and violence — but so far aren't buying the blame-casting by Republicans or Democrats.
Why it matters: That key takeaway from our latest Engagious/Schlesinger focus groups shows how ripe for weaponizing the issue of rising national crime rates could be in the midterm elections — but how those efforts could flop if voters don't see the critiques as authentic.
Eight out of 11 swing voters said, in their view, neither party is taking crime seriously.
How it works: Tuesday night's two online focus groups comprised 11 adults who switched from voting for Donald Trump in 2016 to Joe Biden in 2020, and who live in the most competitive 2020 swing states.
While a focus group is not a statistically significant sample like a poll, the responses show how some voters in crucial states are thinking and talking about current events.
The big picture: Crime is poised as a flashpoint in upcoming elections. Murder rates have been trending up in cities large and small, from Washington to Louisville, Kentucky, New York to Oakland, California, and Kansas City, Missouri, to Atlanta.
Republicans are painting President Biden as weak and blaming Democrats for sympathizing with defund-the-police messaging.
Democrats say it's Republicans who don't care about the police because they voted against Biden's stimulus plan, which poured billions of dollars into local police departments. Republicans also have sought to downplay the urgency around investigating the deadly Jan. 6 rioting at the Capitol.
Only one of the 11 participants said they found the claim being made by Republicans to be believable — and only one was convinced by the Democrats' argument.
What they're saying: "I think it's just politics and election-year rhetoric, but I don't see it being real," said Daniel A., 48, from Texas.
Engagious president Rich Thau, who moderated the focus groups, said voters believe "partisan finger-pointing on crime resembles two kids arguing in the back seat of a car; neither side persuasively casts blame."
Between the lines: Gun violence was the type of crime both groups of voters said concerned them most.
"You can't go into people's houses and take guns away, but you can lower the sales," said Kay B., 59, from Florida.
"I think stricter gun laws should be at play," said Nadine H., 39, from Arizona.
While these swing voters had strong opinions about rising crime, they weren't as focused on political issues happening in the national discourse.
Just two people were aware a group of senators had reached a bipartisan infrastructure compromise.
Only one person had heard of J.D. Vance, a Republican running for Senate in Ohio, despite his being the focus of coverage over his late courtship of Trump supporters and his comments opposing "woke" capitalism.
Go deeper