Updated Jul 16, 2021 -

World
All passengers on small Russian plane survive after hard landing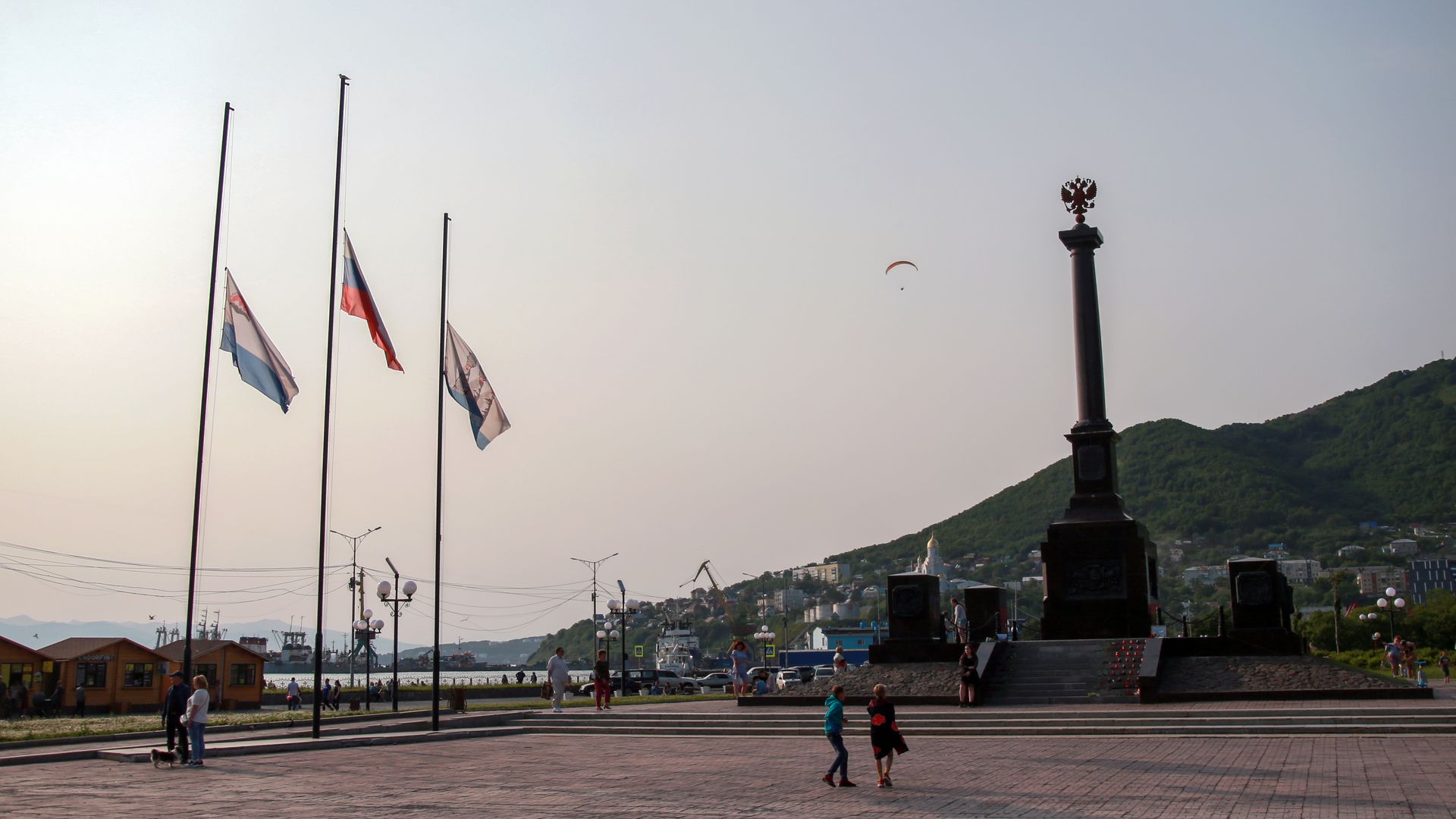 All 19 passengers and crew aboard a small Russian plane that went missing earlier Friday survived after the aircraft made a hard emergency landing in Siberia, AP reports.
The big picture: The An-28 plane disappeared from radars on Friday while flying over the Siberian region of Tomsk. Passengers and crew did not sustain any serious injuries and are being flown to the city of Tomsk.
Rescue helicopters searching for the plane found it in a field on its belly.
The incident comes two weeks after a similar aircraft crashed into a cliff in poor visibility conditions while trying to land on the Kamchatka Peninsula in Russia's far east, killing 28 people on board.
An Antonov-28, the same type of plane that went missing on Friday, crashed in a forest in 2012, killing 10 people, per Reuters.
Editor's note: This story has been updated.
Go deeper