PS5 hit-maker rethinks game difficulty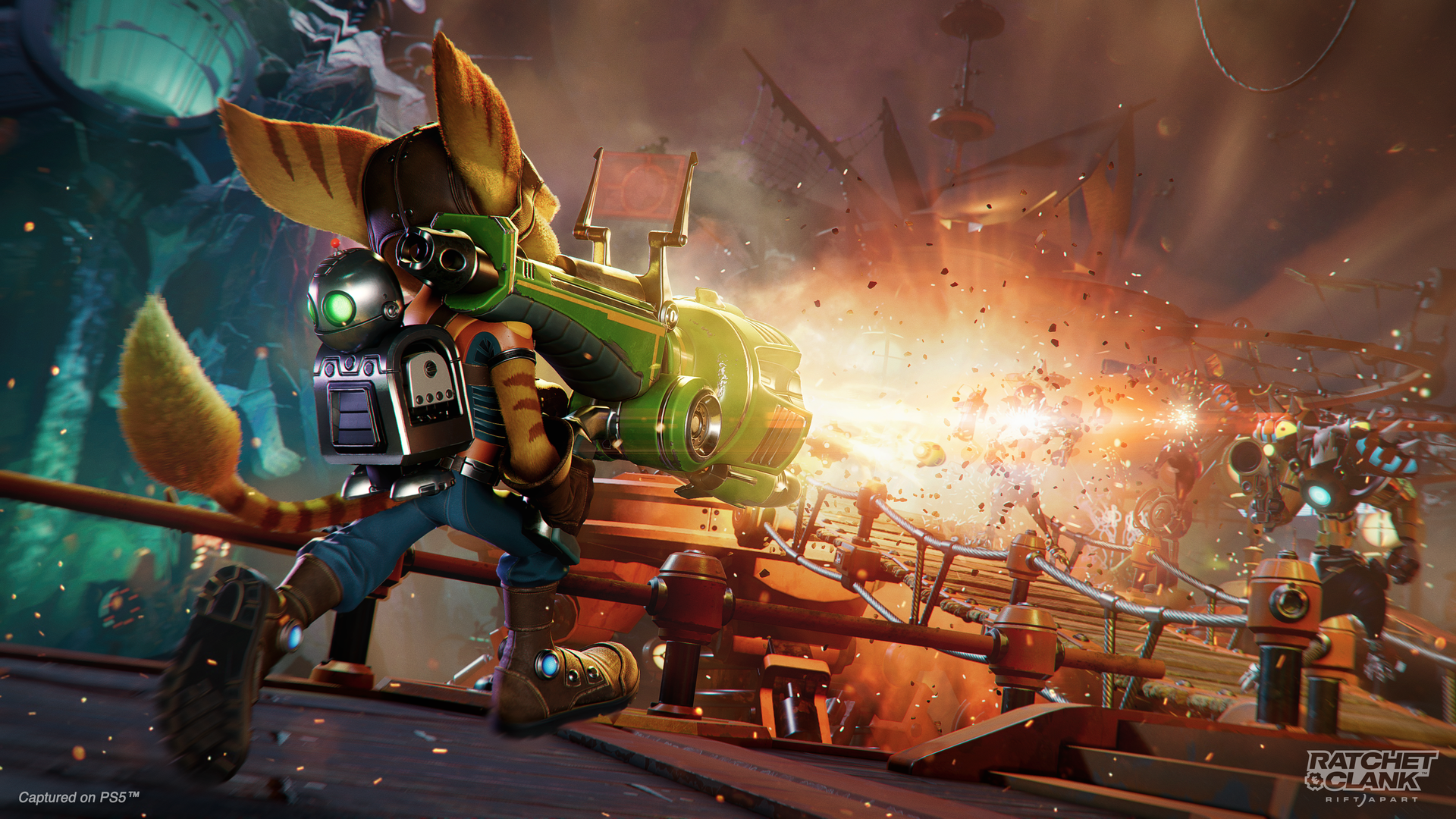 The creators of the PlayStation 5 hit "Ratchet & Clank: Rift Apart" jettisoned old ideas about game difficulty — and even made a previously "unthinkable" design decision — to help players get through their new game, its creators told Axios in an exclusive interview.
Why it matters: Some game designers are rethinking the virtues of making a challenging game vs. those of making games that more people can get through.
"We have sort of shed this conventional wisdom that games kind of need to be a hardass in order for you to get satisfaction out of it," "Rift Apart" game director Mike Daly told Axios, of his team's new approach to game challenge.
Between the lines: "Ratchet" games have never been the hardest games, but this new one gives players more help.
These games star a furry humanoid hero who acquires and shoots an arsenal of cartoony guns while exploring colorful enemy-filled sci-fi worlds.
A selection of traditional difficulty settings for all this action in "Rift Apart" is complemented by an expanded "ping" and hint system, which offers lost players a nudge toward objectives.
Between all the shooting, there are puzzle levels, a series staple, but in "Rift Apart" players can skip any with the press of a button. ("That would have been unthinkable three to five years ago," Insomniac's Mike Fitzgerald said.)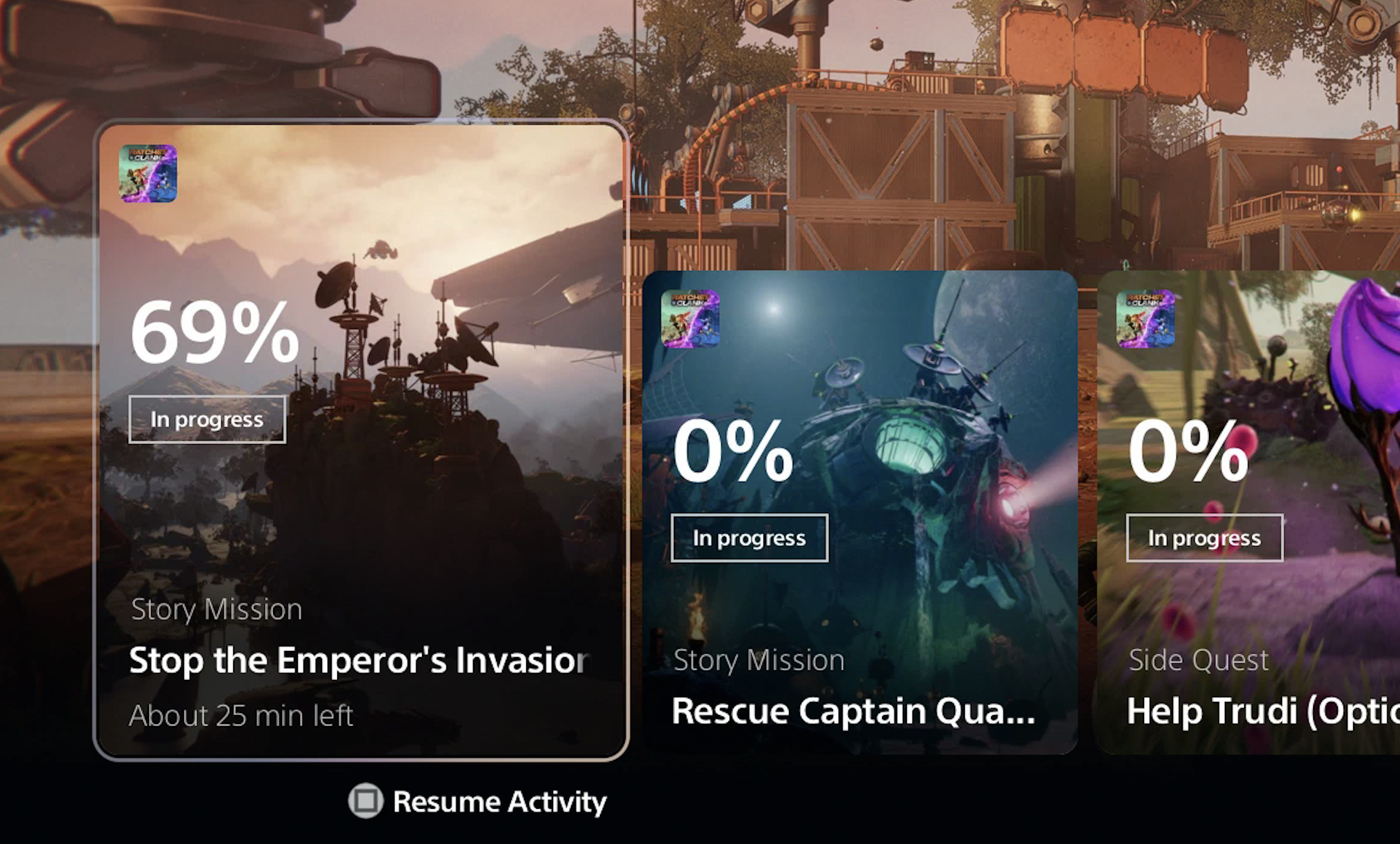 The biggest boost "Rift Apart" gives players comes through a unique PlayStation 5 feature called "activity cards," which appear on the console's home menu and had been inconsistently and unimpressively used by other games on the young system.
For "Rift Apart" the cards are used to signpost in-game tasks, including missions players can complete or hidden items they may want to track down.
The cards offer text hints and, for those who click, short how-to videos.
They even show time-strapped players how many minutes each task should take. Insomniac revealed to Axios that those counts are customized for individual players.
They're derived from an estimate set by developers that is then compared to other players' average completion times for the task pulled by the online PlayStation Network — and then further personalized with a check of the player's pace playing the game.
The bottom line: Daly says his team's work on making the new game more accessible transformed their mindset about making the game more approachable.
"We no longer think about, like, 'What will make the most elite players feel good about themselves?' And more like, 'What will enable everybody to have the experience they want to have?' Because that's sort of the most important thing to us."
Go deeper: Sony wants more PlayStation cross-play
Go deeper