CDC: Northwest heat wave led to major spike in emergency room visits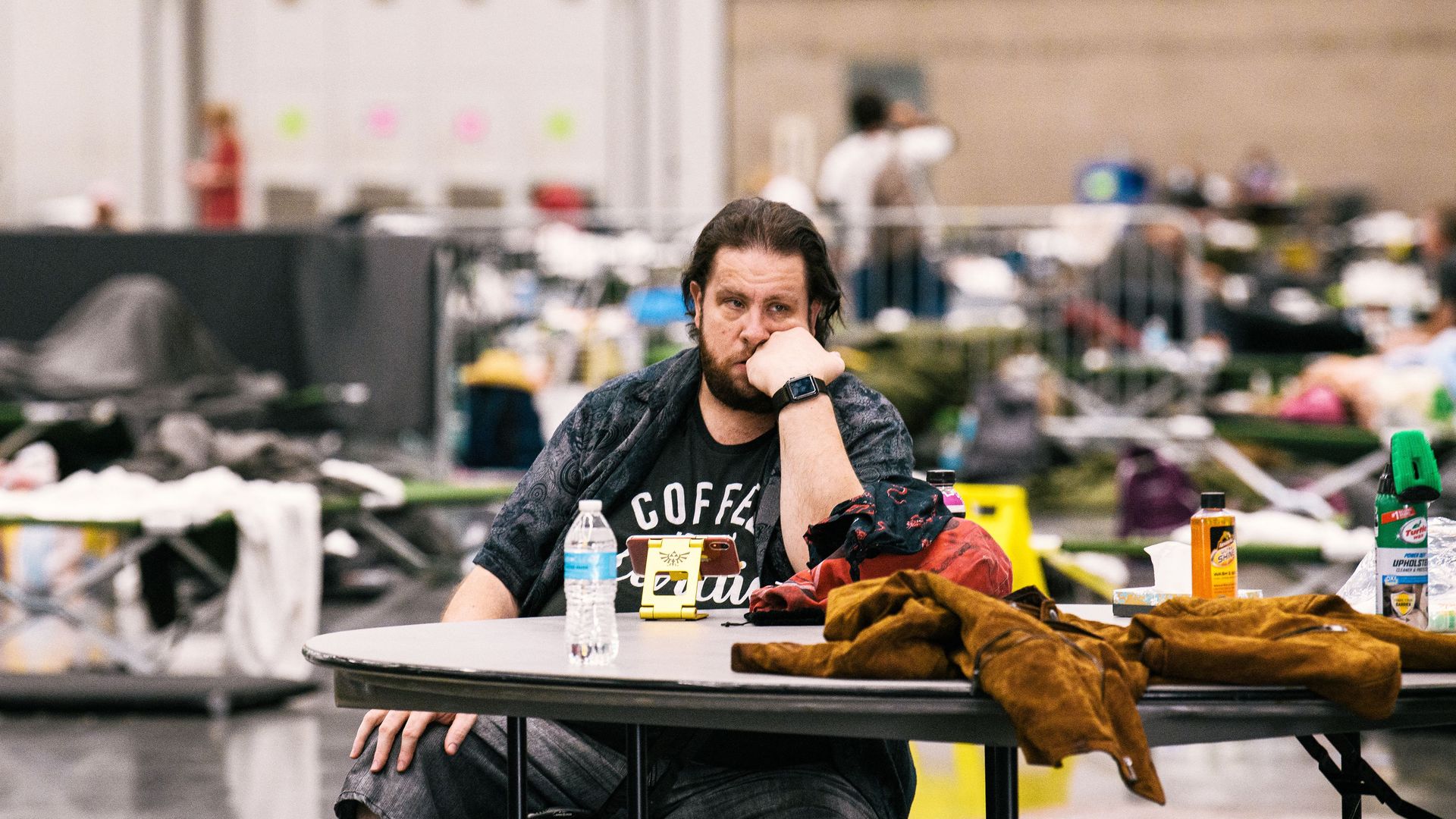 The unprecedented heat wave in the Pacific Northwest led to a major spike in emergency room visits for heat-related illnesses, according to a report published Friday by the Centers for Disease Control and Prevention.
Why it matters: Extreme heat is the deadliest weather-related hazard in the U.S. during a typical year, and climate change is dramatically raising the risk of such events. Multiple all-time temperature records were shattered during the late June into early July heat wave in the Pacific Northwest.
During the event, Seattle hit an all-time record high of 108°F, while Portland hit 116°F. The latter reading was 42°F higher than the average temperature for late June, the CDC report notes.
What they found: The report found that the Pacific Northwest recorded 3,504 heat-related illness visits to the emergency room during the May and June period, and about 79% of those occurred during just six days, when the peak of the heat wave occurred.
A staggering 1,038 heat-related illness visits to emergency rooms in Washington and Oregon occurred on June 28 alone, according to the study. On the same date in 2019, there were only nine heat-related emergency department visits in these two states, the researchers found.
The research also found the Pacific Northwest accounted for about 15% of the total heat-related illness visits to emergency departments in June, despite only having about 4% of the U.S. population.
The mean daily number of heat-related emergency department visits during June 25–30 was 69 times higher than those same days in 2019.
Illustrating the fact that heat waves affect different populations unequally, the study found the most affected groups were men and those aged 75 or older.
How it works: For the study, researchers compared emergency department visits during the heat wave period with the rest of the nation and the same months in 2019, to eliminate potential effects of COVID-19 on the data. The study analyzed heat-related visits by age and gender.
Yes, but: The study's conclusions are limited by how well hospitals maintained consistent data for heat-related illnesses, which can mimic other ailments.
In addition, not everyone who experienced health problems as a result of the heat wave sought treatment in an emergency room.
Others may have gone to urgent care facilities, and still more suffered at home.
The death toll from this event is also still being studied, but it already numbers in the hundreds between the U.S. and Canada.
The bottom line: The new study is another indication that weather and climate extremes are already resulting in human suffering. The heat wave bore climate change's fingerprints, scientists have found, with one study concluding it would have been "virtually impossible" to occur without global warming.
Go deeper