LAFC tops of the list of most valuable MLS franchises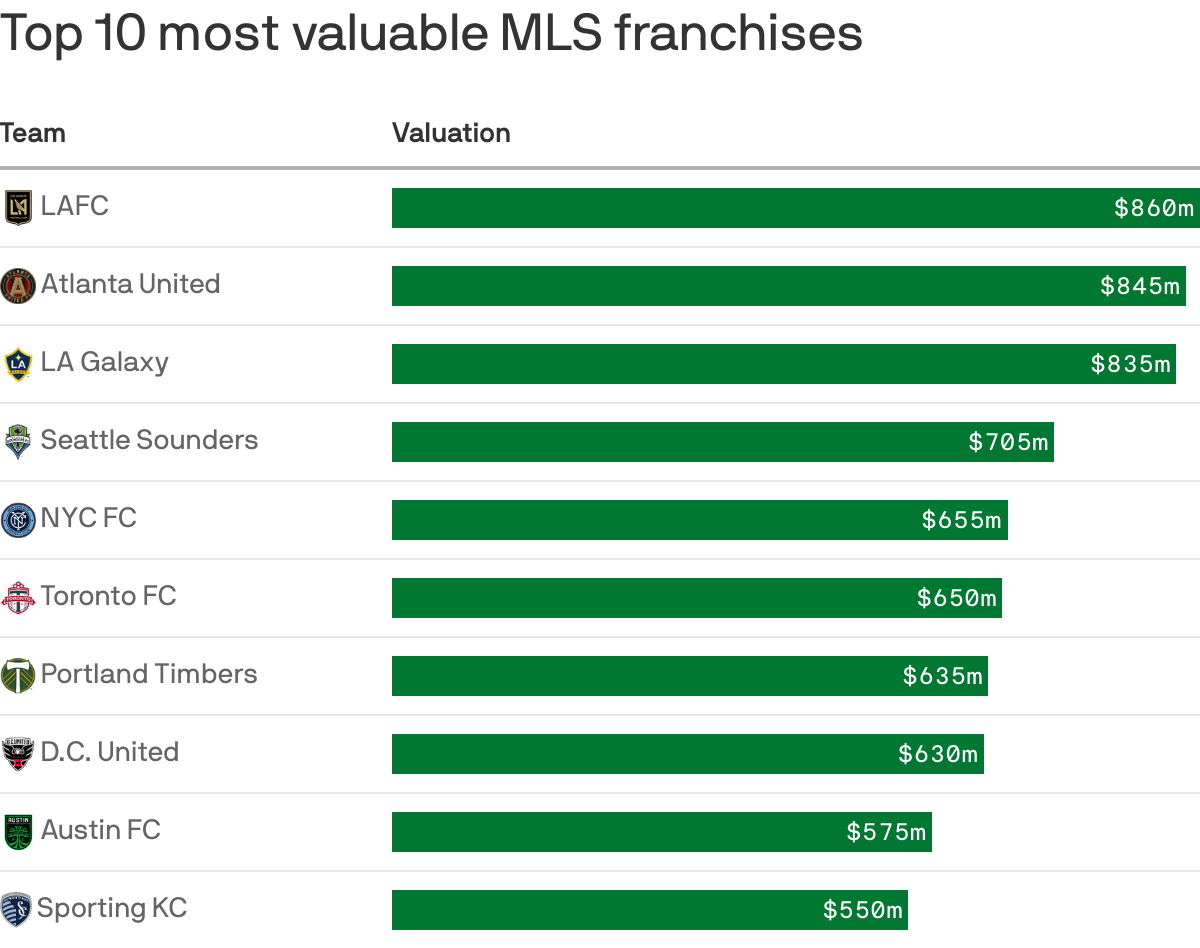 The average MLS team is valued at $550 million, per Sportico, with LAFC ($860 million) topping the list and the Colorado Rapids ($370 million) ranking last.
The big picture: The Portland Timbers ($635 million) are the only franchise outside of a top-20 market with a top-10 valuation, bolstered by their shared ownership of the NWSL's most successful team, the Portland Thorns.
No relegation in MLS means teams don't see the same operating losses that European clubs do. As a result, the average MLS team is worth more than every Premier League club outside of the "Big Six."
Go deeper