Acting FCC chair says 5G midband spectrum key to closing digital divide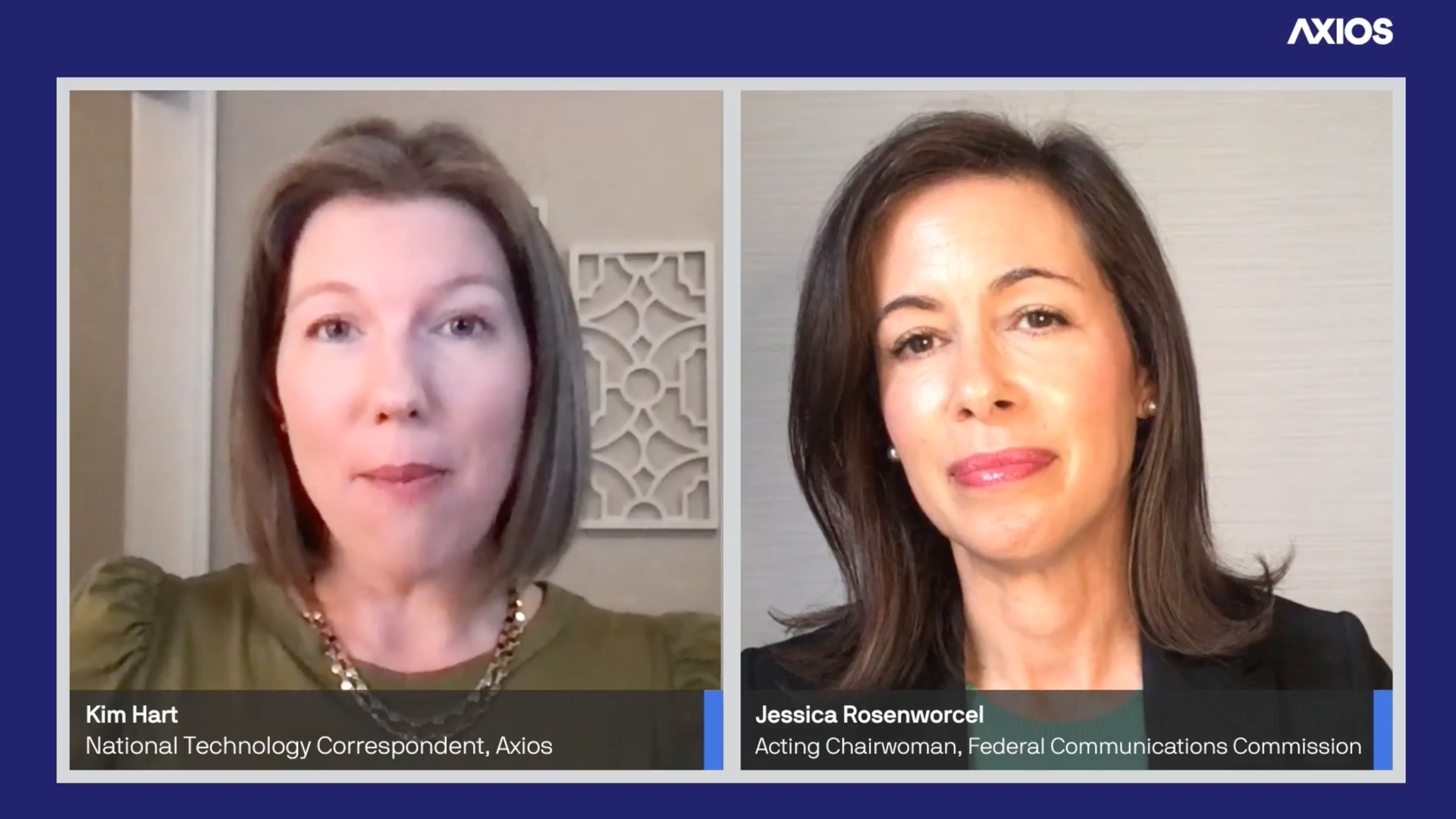 Jessica Rosenworcel, acting chairperson of the Federal Communications Commission, told an Axios virtual event that the key to helping close the digital divide is to focus on 5G midband spectrum, not millimeter wave.
Why it matters: Research shows that closing the gap in broadband access could add hundreds of thousands of jobs and tens of billions of dollars in economic output, Axios' Bryan Walsh writes.
What she's saying: Rosenworcel said that the FCC made a mistake a few years ago when it focused all of its energy in the early 5G days on millimeter wave.
"If we just relied on millimeter wave spectrum, we'd actually grow the digital divide with 5G," she said. "The good news is in the last year and the last several months, we really recognized that we have to pivot from millimeter wave spectrum to midband spectrum."
"So, moving a big band spectrum, which propagates further – and further is exactly what we need to do – and the good news is we're doing it right now."
Watch the full event here.
Go deeper