CDC director warns of "pandemic of the unvaccinated"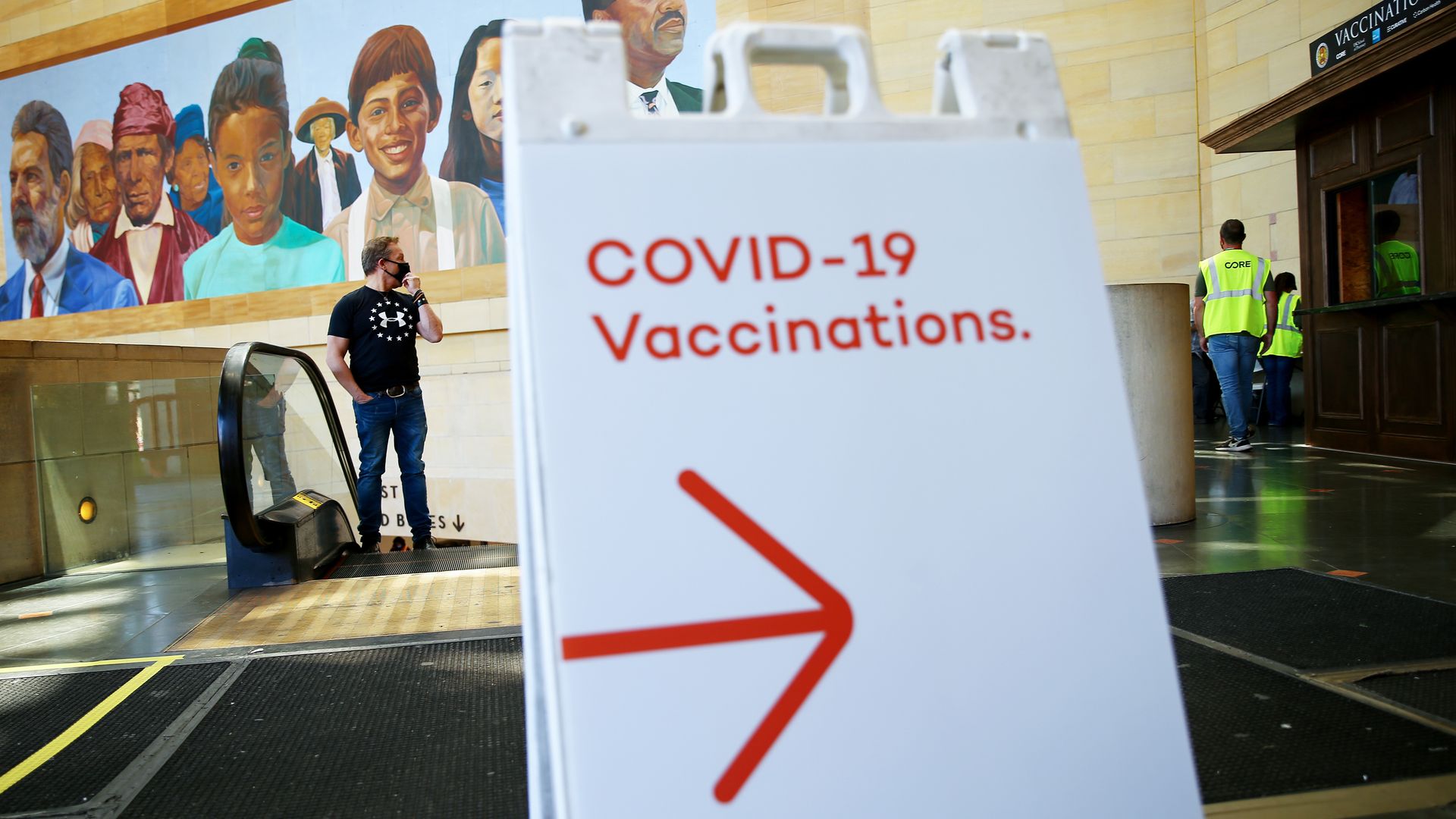 The director of the Centers for Disease Control and Prevention sounded the alarm over what she called a "pandemic of the unvaccinated" as COVID-19 cases, hospitalizations and deaths are again on the rise across the U.S.
Driving the news: During a Friday news briefing, Rochelle Walensky warned that the latest seven-day average of new cases — tallying an increase of nearly 70% from the previous seven-day average — poses a risk to individuals who are not vaccinated for the coronavirus.
"There is a clear message that is coming through," Walensky said. "This is becoming a pandemic of the unvaccinated. We are seeing outbreaks of cases in parts of the country that have low vaccination coverage because unvaccinated people are at risk."
Walensky noted that individuals who are fully vaccinated are protected against severe cases of COVID-19, including the contagious Delta variant.
Four states accounted for more than 40% of all cases in the past week, with one in five occurring in Florida alone, White House COVID-19 response coordinator Jeff Zients said at the briefing.

"Unvaccinated Americans account for virtually all recent COVID-19 hospitalizations and deaths," Zients added.
By the numbers: The current U.S.-wide seven-day average is about 26,300 cases per day, Walensky said, citing CDC data released Thursday.
The seven-day average of hospital admissions is about 2,790 daily, an increase of about 36% from the previous seven-day period.
The seven-day average of daily deaths has increased by 26% to about 211 per day, according to Walensky.
Go deeper: Los Angeles County to again require masking indoors
Go deeper