Air Force to send dozens of F-22 fighter jets to exercise in the Pacific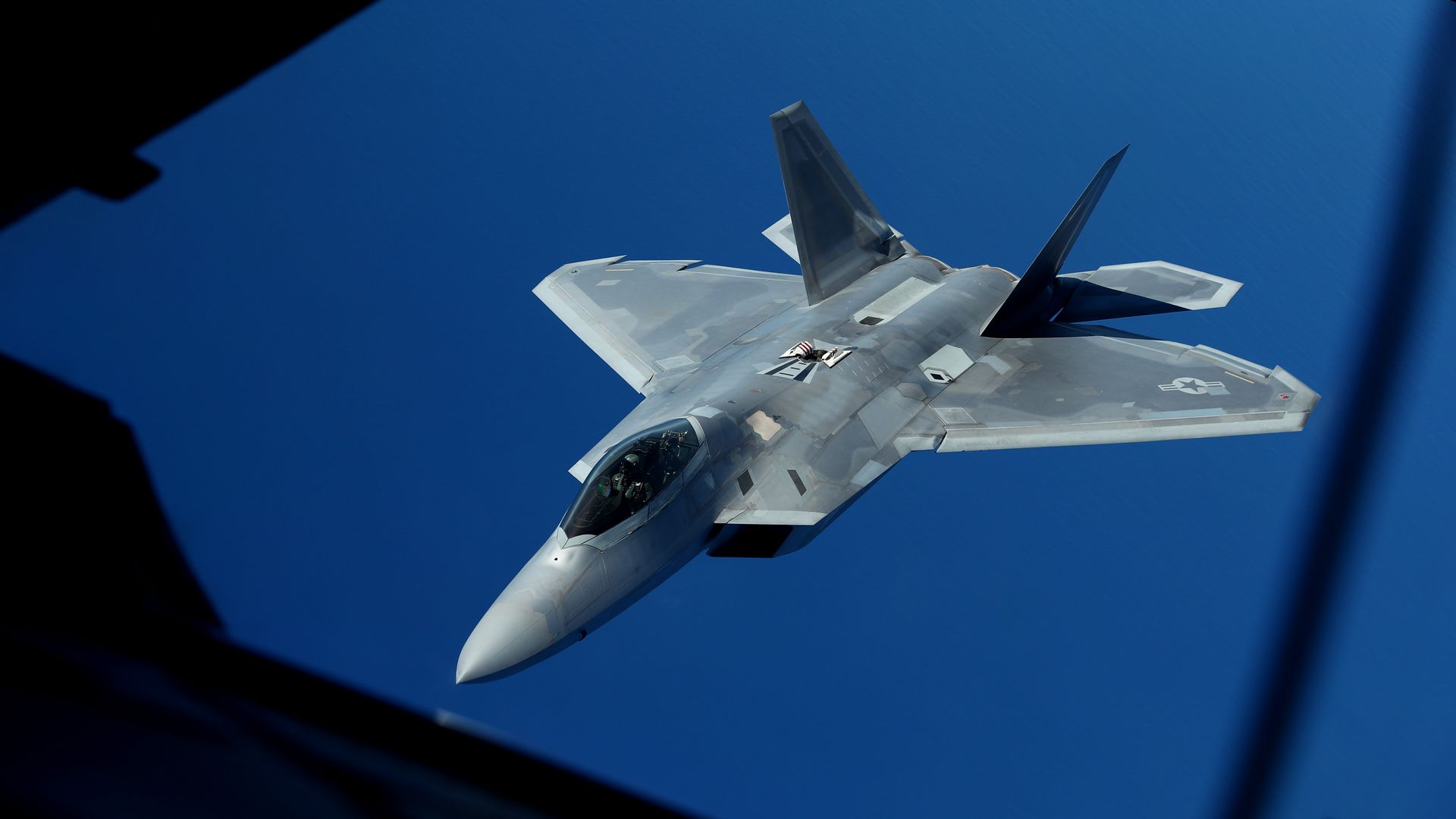 The U.S. Air Force announced it will send more than two dozen F-22 fighter jets to an exercise in the western Pacific, CNN reports.
Why it matters: Analysts say that sending that many jets sends a clear message to China as tensions between Beijing and Washington escalate, CNN notes.
"The Pacific Air Force is demonstrating that it can deploy as many or more fifth-generation aircraft into the theater on short notice than (China) currently has in its entire inventory," Carl Schuster, a defense analyst, told CNN, adding that China has between 20 to 24 operational fighter jets.
In comparison, the U.S. has around 180 F-22 jets, according to CNN.
Details: Approximately 25 jets from will be deployed to Guam and the Tinian islands this month to participate in Operation Pacific Iron 2021.
The exercise will operate in smaller airfields, so "[l]essons learned in the exercise could be applied to operating from smaller airports on islands around the western Pacific," CNN writes.
What they're saying: "We have never had this many Raptors deployed together in the Pacific Air Forces area of operations," Ken Wilsbach, Pacific Air Forces commander, told CNN.
Context: The F-22 is considered the first 5th-generation fighter in the Air Force inventory, and to be one of the most advanced fighter planes, per Military.com.
Go deeper