Wildfire explodes near site of most destructive blaze in Californian history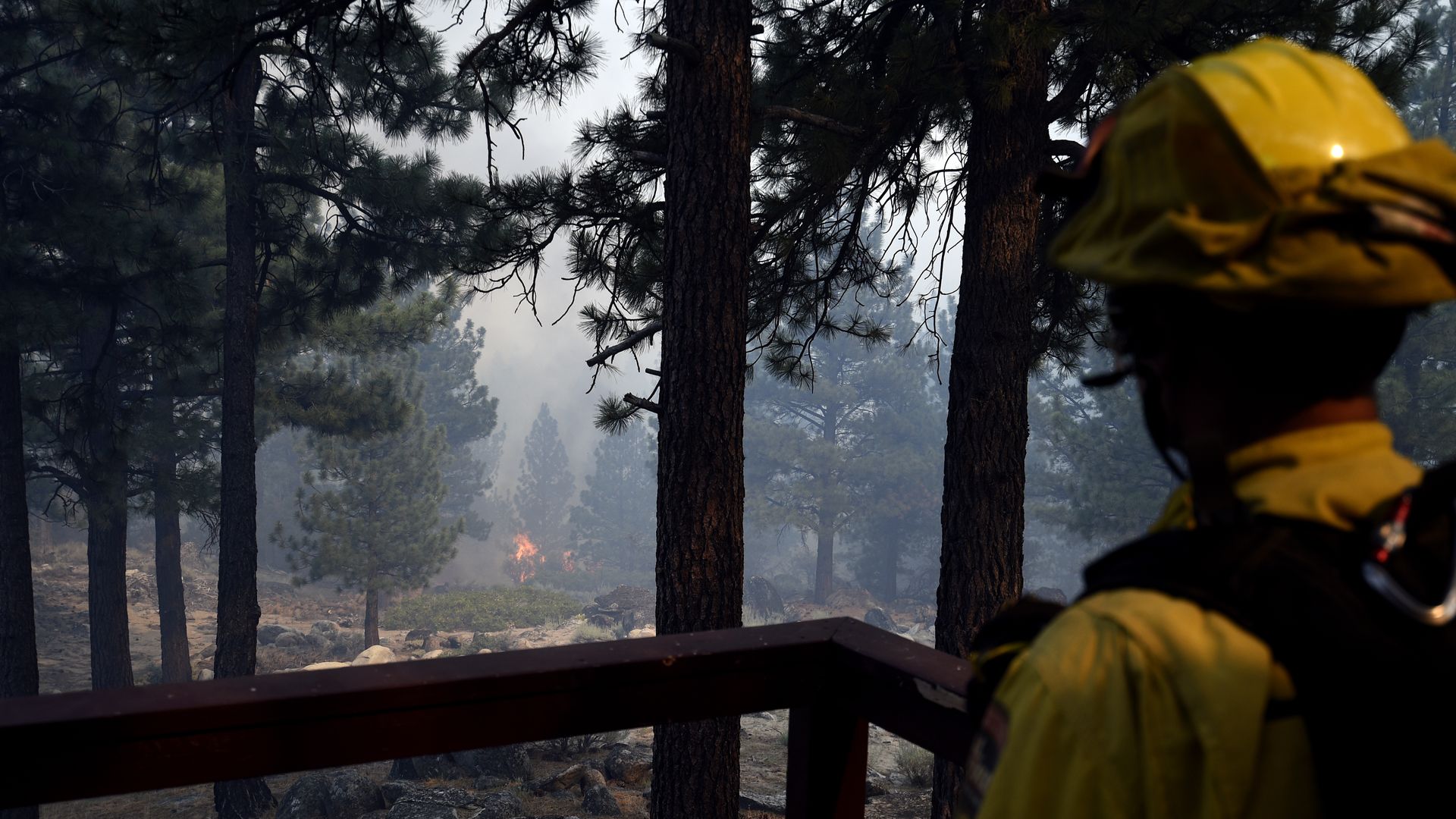 California officials say a wildfire has erupted near the site of the deadliest blaze in recent American history, burning out of control across some 1,200 acres and prompting evacuation warnings in Butte County.
What's happening: While the Dixie fire is currently moving away from Paradise, was on Thursday just 10 miles from the town that was devastated by the 2018 Camp fire. Residents are worried flames could attack the town again, per AP
Larry Petersen, whose home in nearly Magalia survived the Camp fire, told KHSL-TV that some of his neighbors were "starting to get their stuff together," noting that everybody is "a little worried about it, just no one wants to go through that again."
The big picture: The Dixie fire is one of 68 large wildfires firefighters are battling across the U.S., which have burned across more than 1 million acres, according to the National Interagency Fire Center.
There are 14 large fires in Idaho, 12 in Montana, 11 in Arizona, eight in California, six in Washington, two in Wyoming, one in New Mexico, one in Colorado, one in Utah and one in Minnesota.
The largest fire in the U.S. is the Bootleg fire, 15 miles northwest of Beatty, Oregon, which has razed 212,377 acres and was 5% contained as of Wednesday, per the U.S. Forest Service.
Of note: Hot, dry conditions linked to human-induced climate change have exacerbated the situation for firefighters across the country.
Go deeper