McAuliffe bashes Youngkin on private equity despite his own investment history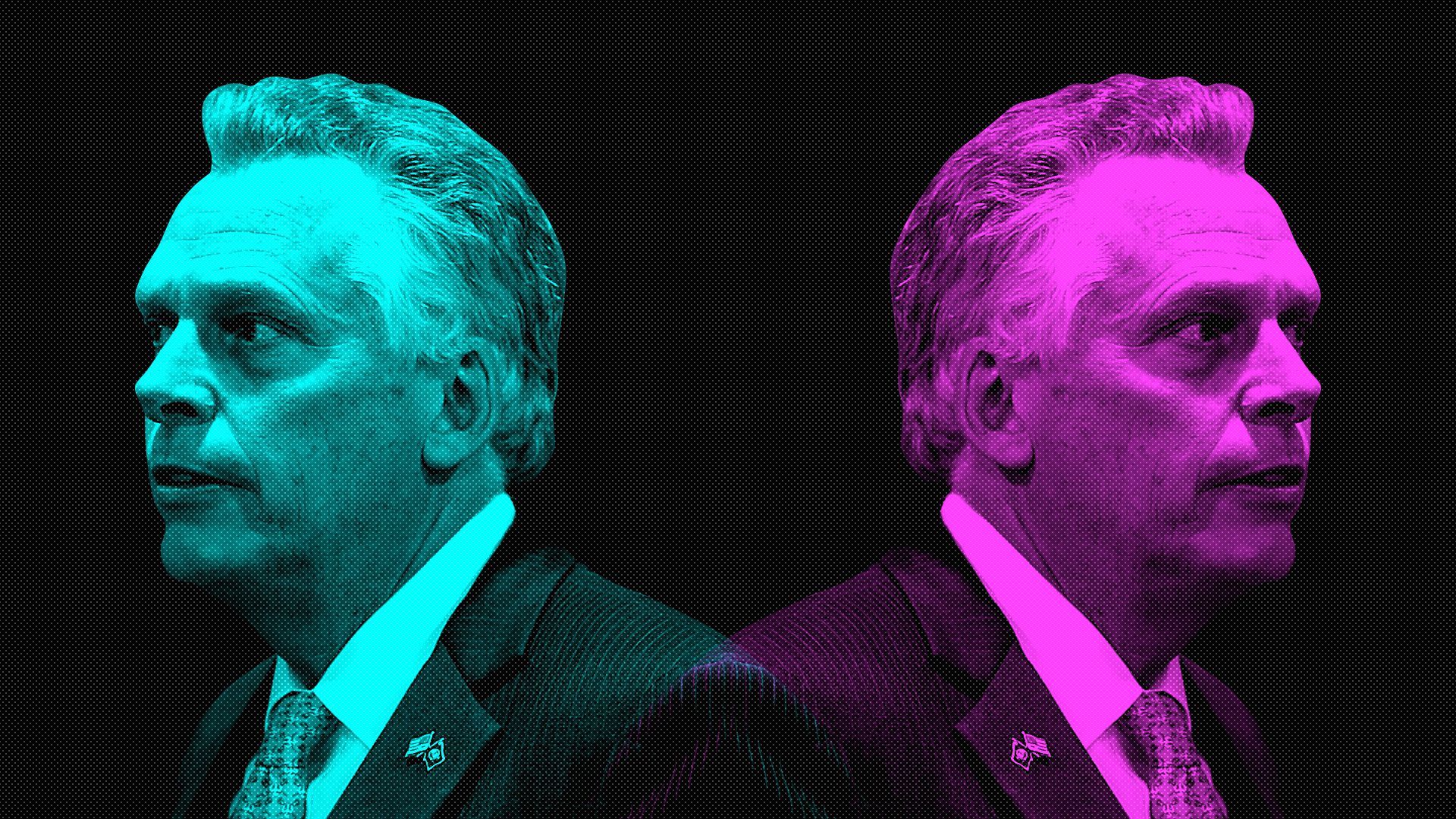 Virginia gubernatorial candidate Terry McAuliffe has begun to bash the private equity background of his Republican opponent, former Carlyle Group co-CEO Glenn Youngkin, as was expected.
Yes, but: McAuliffe has a history of investing in private equity funds, including from the Carlyle Group.
Financial disclosure forms show that McAuliffe personally invested in co-investment vehicles tied to Carlyle Group's third and fourth buyout funds, plus an energy fund. His wife also invested alongside Carlyle Partners IV.
All of those funds appear to have completed their lifecycles, although a McAuliffe campaign spokesperson has said he does still have "less than $5,000" of exposure to Carlyle funds (anything below that threshold needn't be publicly reported). It does not appear that McAuliffe invested in Carlyle Group's public stock.
McAuliffe also has invested in private equity funds managed by firms like Allianz and Paladin Capital Group.
Is this hypocrisy? Sure. Just like if we'd learned that Barack Obama had invested in Bain Capital funds, during his run against Mitt Romney. And it's exacerbated by the McAuliffe campaign declining to explain how its candidate got access to Carlyle funds, which aren't the sorts of things you can invest in via a Robinhood account.
But it's not quite as cut-and-dried as the Youngkin campaign might like.
McAuliffe's last investment in Carlyle appears to have been 16 years ago. That's well before the firm began investing in mobile homes, which is what McAuliffe recently criticized. Moreover, McAuliffe does did not invest in any Carlyle real estate funds.
There is a significant difference between being a small, passive investor like McAuliffe and a top decision-maker like Youngkin (who also has a much, much larger financial interest). Particularly from a political perspective, since McAuliffe is running on his political track record and Youngkin is running on his business background.
The bottom line: Private equity now permeates almost all parts of American life. Including the campaigns of those running against private equity.
Go deeper