Moving beyond Arab stereotypes in gaming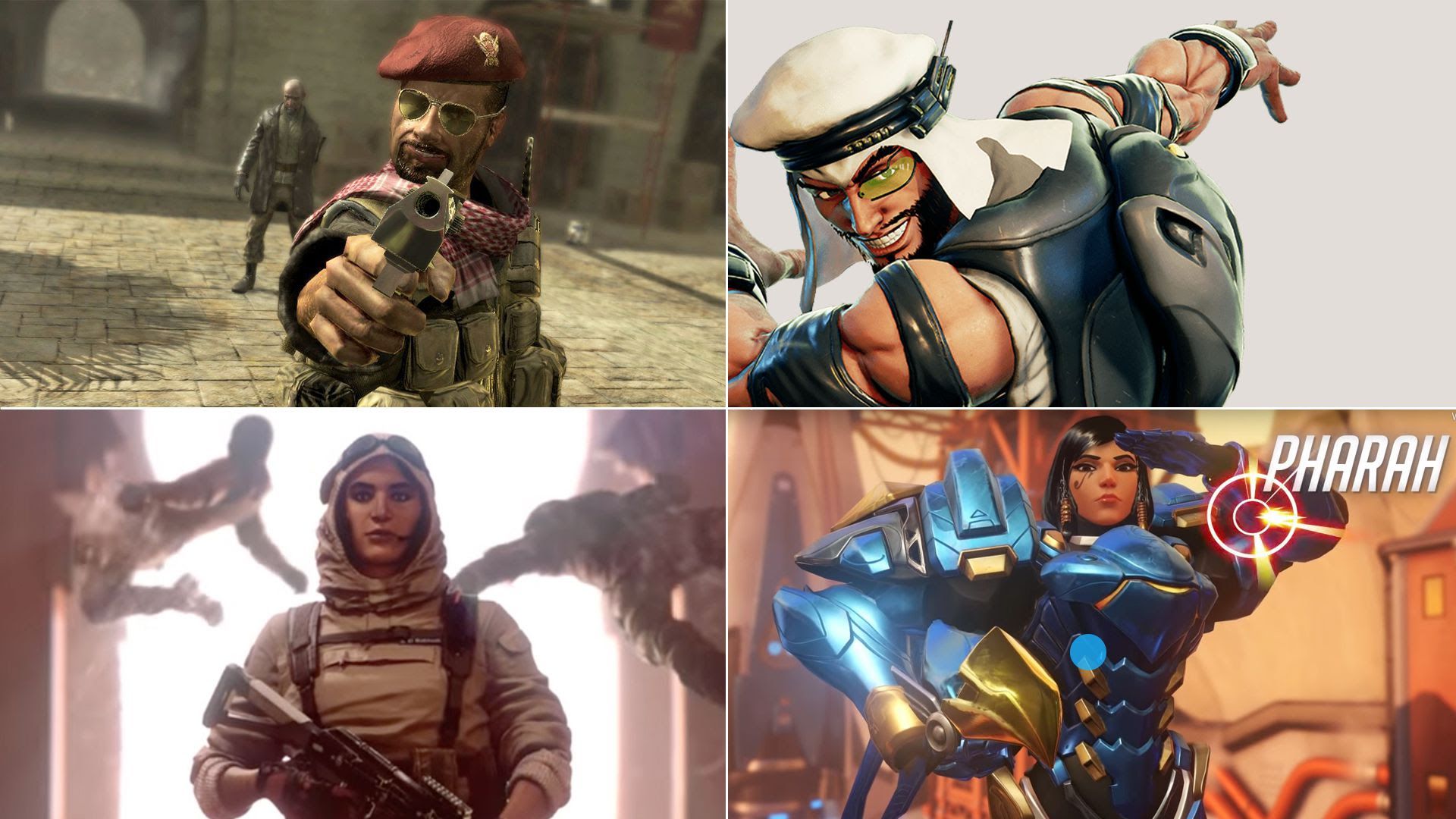 There's been a major shift in recent years in how video games represent Arabs, but developers are still struggling to find their footing and not rely on problematic stereotypes.
Why it matters: Arab cultures have been coded in harmful stereotypes in games for decades.
During a recent Games for Change panel called, "Arab Voices in Games" four developers discussed Arab/Amazigh/Mena-Indigenous representation in video games and the problems they still face.
These vary from more benign mistakes, like bad translations or presenting Arabic writing as left to right. More seriously, it reduces Arab characters to terrorists and enemy fodder.
The big picture: The game industry is getting better at creating diverse characters, including Pharah in "Overwatch" or Nomad in "Rainbow Six Siege."
But the panelists feel like there's a need for video games to normalize Arab cultures and voices in more meaningful ways. That means moving away from this idea they are "sandy villages with jeeps, with machine guns, and really there's nothing in the region besides fights," said developer Rami Ismail.
"I would like spooky Arabs. I would like happy Arabs. I would like silly Arabs. I would like funny Arabs. I would like overly serious Arabs, I would like unlikable Arabs."
For now, he says, developers still have to fight to make games about Arab cultures in a way that doesn't use stereotypes. If you're making a game about Egyptian culture, for example, you might have to explain "yeah, no, there's no pyramids."
Final thought: Ubisoft head of communications and localization Malek Teffaha, imitating the stereotypical ululating vocals video games use in their games with Middle Eastern locations, had one request: "Just please get rid of that soundtrack. Please, please, everyone just stop."
If developers and investors want to make impactful change in the game industry, Perfect Garbage co-founder and studio director Son M. had some simple advice: "Money. Give me your money."
Why it matters: Creating meaningful change in the gaming industry's makeup requires both creating space for marginalized creators and throwing support behind them.
Although there are funding initiatives for smaller creators to tap into, Son says these diversity inclusion funds "are capped all the time" and developers ultimately have to find additional ways to fully fund their projects.
"Without that kind of money, you can't have teams you can support, like a growing studio," they said during the Games for Change panel. "I really think that at least pouring money into these initiatives, it's a great start."
State of play: The indie and AAA spaces often differ in their approach.
This is "because a lot of devs who are coming from our cultural backgrounds are making games and are putting themselves in the forefront," according to Son.
They added that they haven't seen that attitude fully bleed into AAA games, as the industry "still isn't fully receptive yet."
"There's kind of the subtle three-strike rule when you're pitching a game, what is risky. And apparently brown and Black characters as main characters in some genres are a risk factor."
What's next: In order to move the industry forward, big studios will have to do their part.
"I think AAA actually has a really important part to play in using the resources that they have to get these things of representation right and to normalize getting these representations right," said Ismail.
"The push is definitely coming from indie," he added. "But in AAA, that's where a lot of the fight feels like it is right now."
Go deeper