Supreme Court liberal Stephen Breyer says he has no plans to retire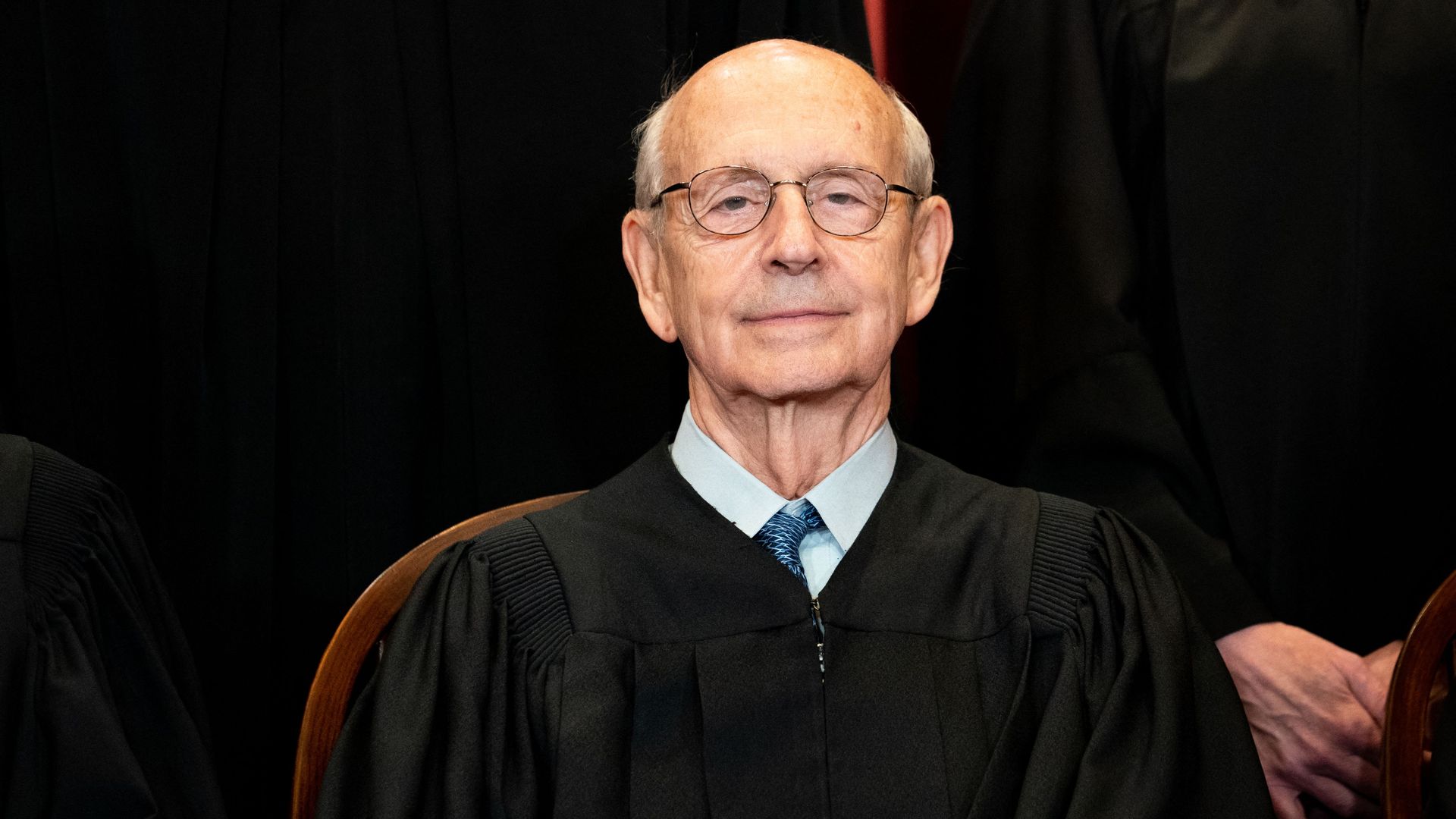 Justice Stephen Breyer told CNN Wednesday that he has not decided when he will retire and that he is satisfied with his status as the senior liberal on the Supreme Court.
Why it matters: Liberal advocates, professors and some Democratic members of Congress are urging the 82-year-old justice to leave the bench so President Biden can name a younger liberal while the Senate holds a thin Democratic majority.
Breyer unequivocally said he has not decided when to step down.
He told CNN that two factors drive his decision to retire: "Primarily, of course, health. Second, the court."
The big picture: Breyer, who became the ranking justice on the left after the death of Ruth Bader Ginsburg last year, said his new seniority "has made a difference to me. ... It is not a fight. It is not sarcasm. It is deliberation."
Breyer, a 27-year veteran of the high court, will turn 83 in August.
Go deeper