Tokyo Olympics' outdoor swimming venue smells "like a toilet"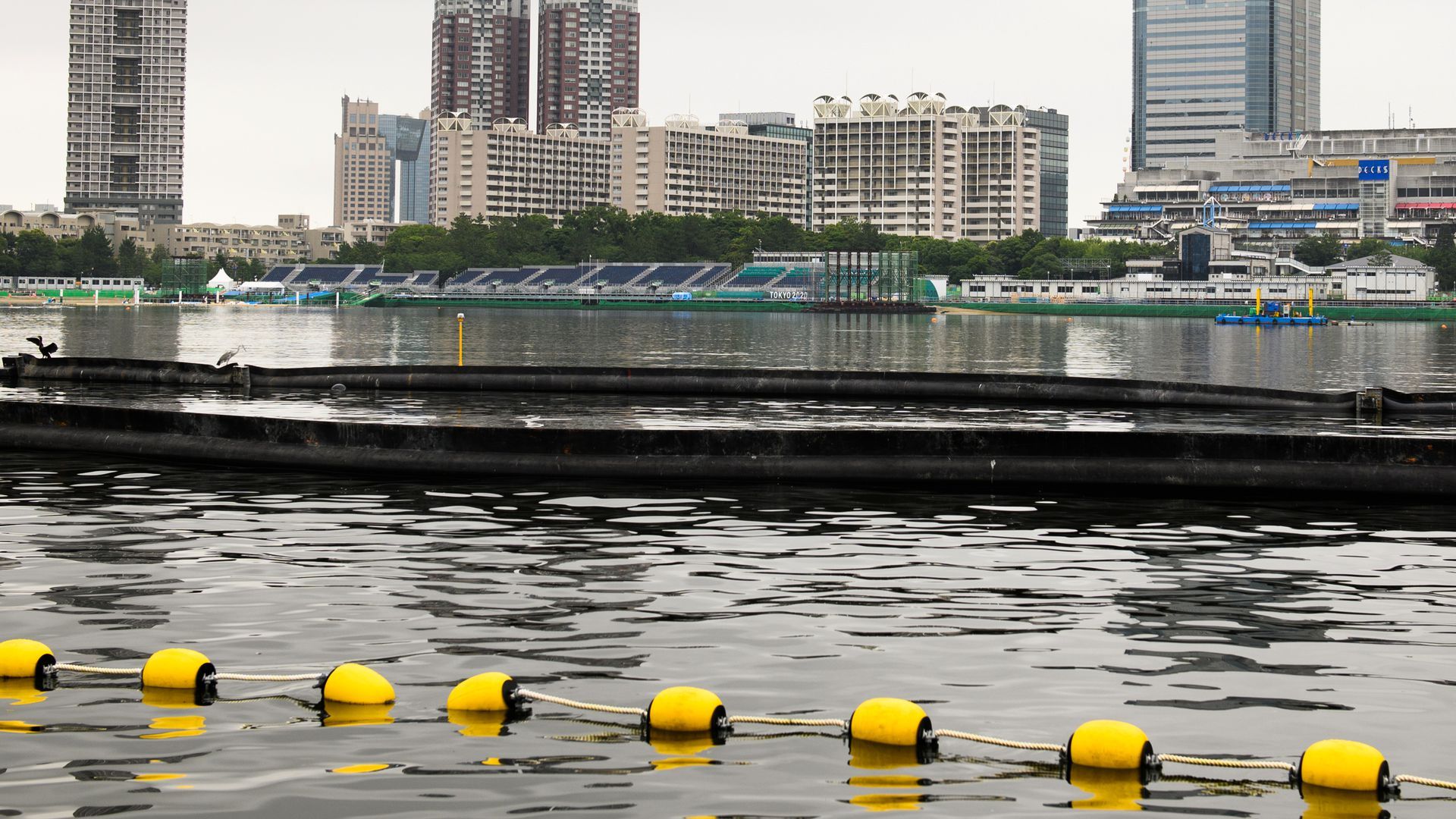 With just days to go before the Tokyo Olympics begin, Bloomberg reports that concerns are growing about pollution levels in Tokyo Bay, where the swimming portion of the triathlon is set to take place.
What's happening: A test for the swimming part of the Paratriathlon in the bay was canceled in August 2019 after E. coli bacteria was found at more than twice the limit set by triathlon officials — and after one athlete reportedly said the bay "smelled like a toilet."
But despite the efforts of organizers — which included dumping 22,000 cubic meters of sand in the bay and designing polyester screens to protect the venue from bacteria — residents have noticed a pungent smell coming off the bay in recent weeks.
By the numbers: Wastewater and sewage from Tokyo's 30 million residents, combined with runoff from multiple rivers and canals, all have to be treated before flowing into Tokyo Bay.
The bottom line: Water pollution is a fact of life for triathletes who compete in events in large cities, which means that arguably the most arduous Olympic event will simply involve a slightly higher — and smellier — degree of difficulty.
Go deeper