Why some athletes at the Tokyo Olympics won't be vaccinated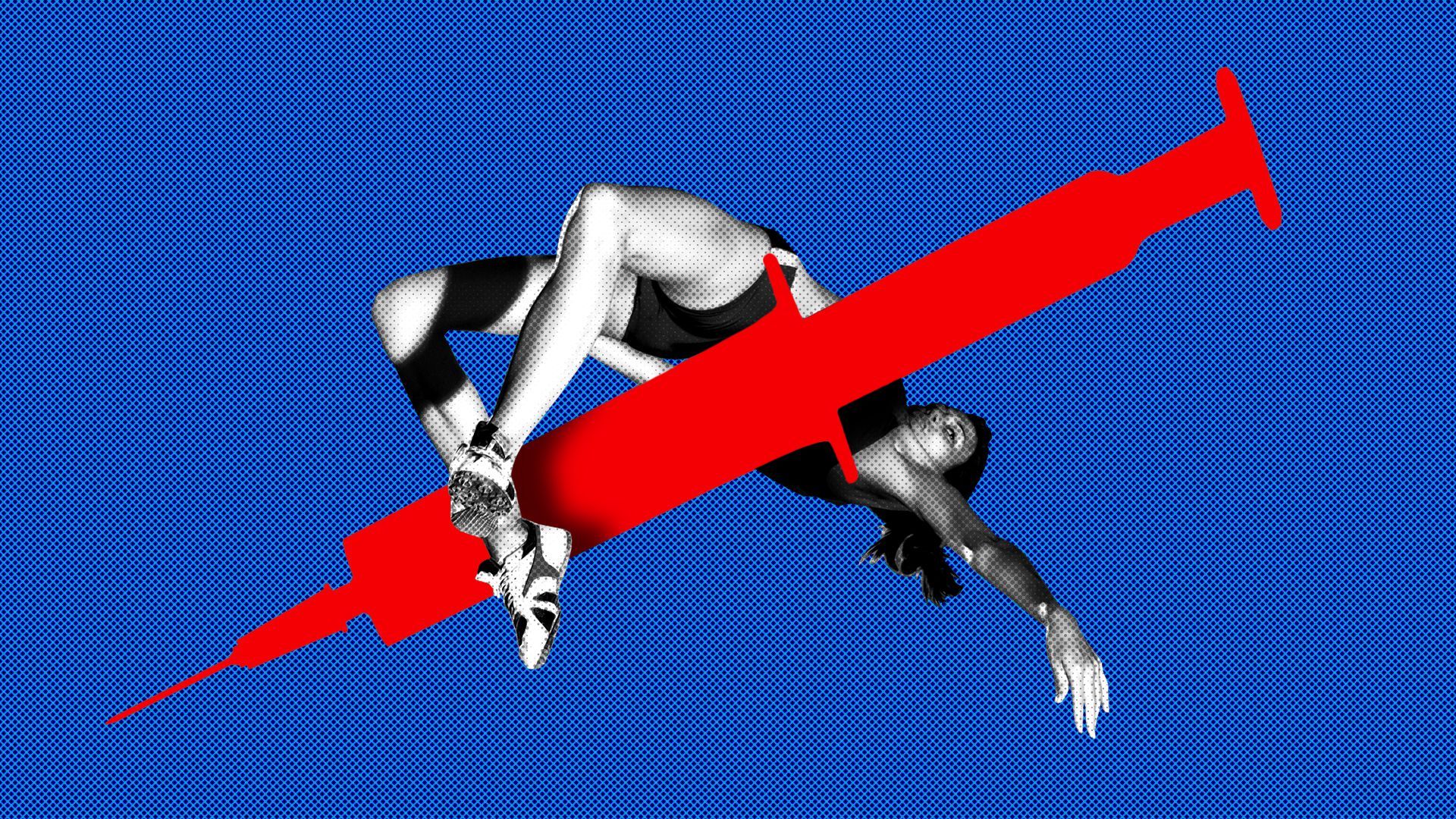 Olympic organizers have made a series of major, last-minute policy changes to reduce the risk of a superspreader event, but they declined to employ one particularly powerful tool: a vaccine mandate.
The big picture: Mandatory vaccinations would have been a massive logistical and ethical puzzle. But without one, the threat of infection will loom over the Olympic Village and could ultimately extend well beyond it.
State of play: The U.S. Olympic team is requiring coaches and support staff to be vaccinated, but not athletes.
Swimmer Michael Andrew said he'd declined the shot, fearing it could impact his performance. Other athletes have also expressed reservations, though many did elect to be vaccinated.
While supply was not an issue for U.S. athletes, it is for many countries participating in the Games.
Countries like Venezuela and Nigeria, for example, are sending large delegations to Tokyo but currently have less than 1% of their populations fully vaccinated.
That has generated debates about whether Olympic athletes should be prioritized over at-risk populations, particularly after Australia elected in April to set aside scarce doses for athletes.
International Olympic Committee president Thomas Bach has spoken out against the idea of athletes "jumping the queue."
Still, steps have been taken to increase access for athletes.
Panam Sports offered to fly athletes from around the Americas to two vaccination hubs in the U.S. before they traveled on to Tokyo.
Pfizer pledged in May to donate doses for Olympics athletes. But that would require shipping them around the world, in many cases to countries that aren't administering Pfizer (the athletes won't arrive in Japan early enough to get both doses there). Pfizer declined to comment on how many doses actually reached athletes.
The Chinese Olympic Committee made a similar promise in March for athletes competing in Tokyo this year or the Beijing Winter Games in 2022. Again, it's unclear how many shots were actually given.
Between the lines: Some athletes will almost certainly arrive in Tokyo without having had the opportunity to get vaccinated.
What they're saying: An IOC spokesperson told Axios that around 85% of the individuals traveling to Tokyo in official delegations will be vaccinated, but did not specify the vaccination rate among athletes.
Nearly all IOC staff traveling to Tokyo will be vaccinated, along with 70–80% of media members, per the spokesperson.
The decision to ban spectators will also reduce the risk of outbreaks spreading into the community. But there will still be thousands of volunteers and local workers, not all of whom will be vaccinated.
What to watch: Infectious disease experts told Axios' Tina Reed that the Olympics' protocols for testing and ventilation fall well short of those employed by leagues like the NBA and NFL.
Athletes will also have a disincentive to report symptoms, said Annie Sparrow, a professor at the Icahn School of Medicine at Mount Sinai Hospital in New York.
"No one is going to want to say, 'Oh, I might have COVID' if it means they might be excluded from competition," Sparrow noted.
Go deeper: Experts fear Olympics could be a superspreader event
Go deeper