Valve's Steam Deck unveiled as another Switch competitor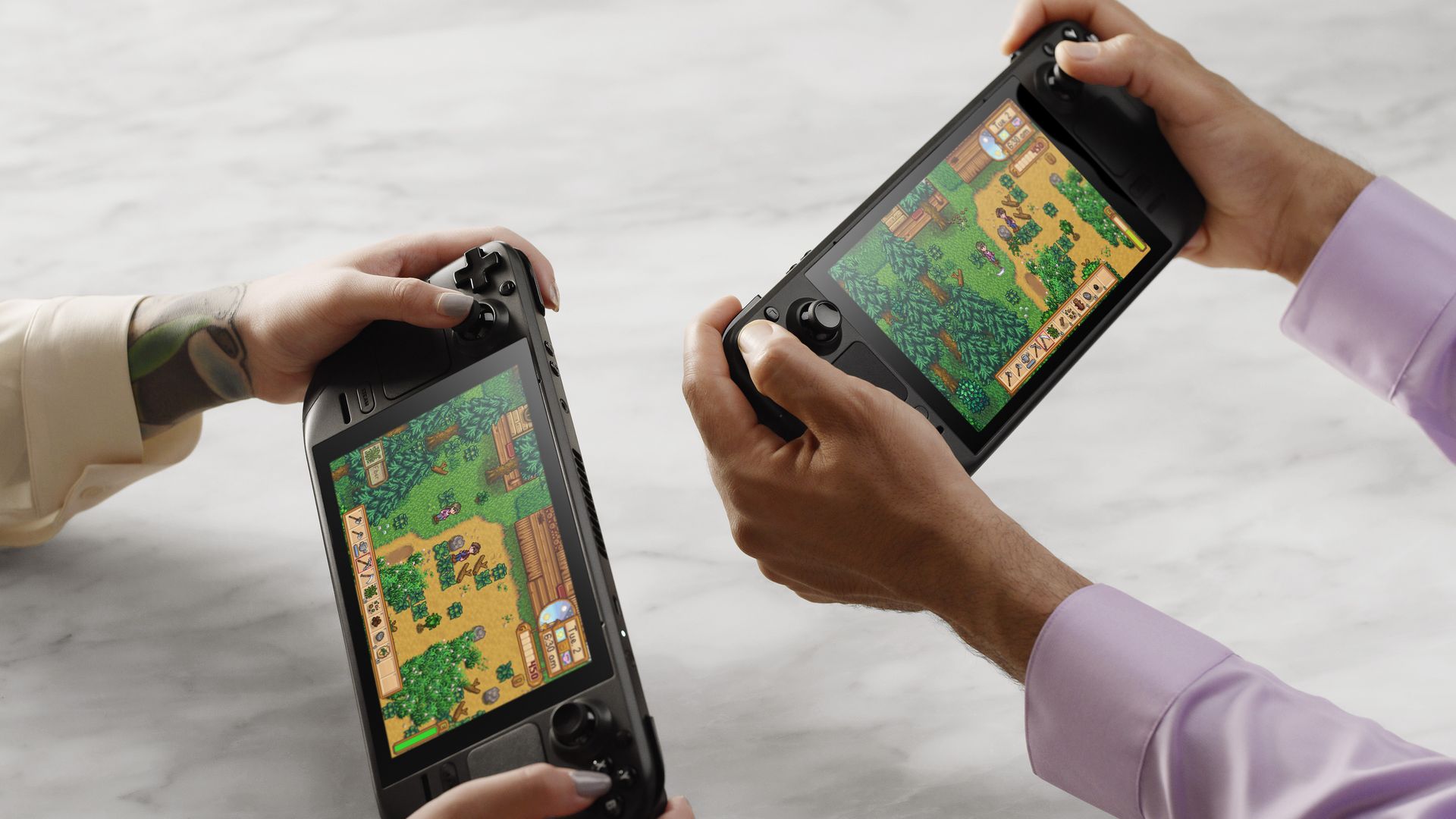 Valve is officially entering the crowded market of Switch-like portable gaming PCs with the unveiling of the Steam Deck, a system stuffed with impressive features.
Why it matters: Valve's device is the latest effort to tap into an audience who likes the idea of the hybrid Switch but would prefer to play PC games and won't mind missing Mario.
It's set to start shipping this December and will run games from Valve's Steam marketplace while also supporting, Valve says, the ability to run any other PC-based store.
Between the lines: The $399 (and up) Steam Deck appears to be a capable portable PC, running at a beefier spec than the Switch. (Official specs)
Like the Switch's upcoming $350 OLED model, it has a 7-inch screen.
Its control sticks are touch-sensitive, and it sports two front-facing trackpads designed to allow for mouse-like movement for games not designed to be run with sticks and buttons.
The device is also larger and heavier than Nintendo's and won't come with a bundled dock, though it does connect to monitors and TVs.
To ward off scalpers, Valve is requiring anyone who pre-orders the system to put down a deposit.
It will also only permit initial pre-orders this Friday to people who have bought something on Steam prior to June. Everyone else has to wait until Sunday.
The bottom line: Valve's hardware track record is shaky, and it's veering the closest it ever has to competing with the most successful company in video game history.
Go deeper