Using AI — and dumpster cameras — to better manage urban trash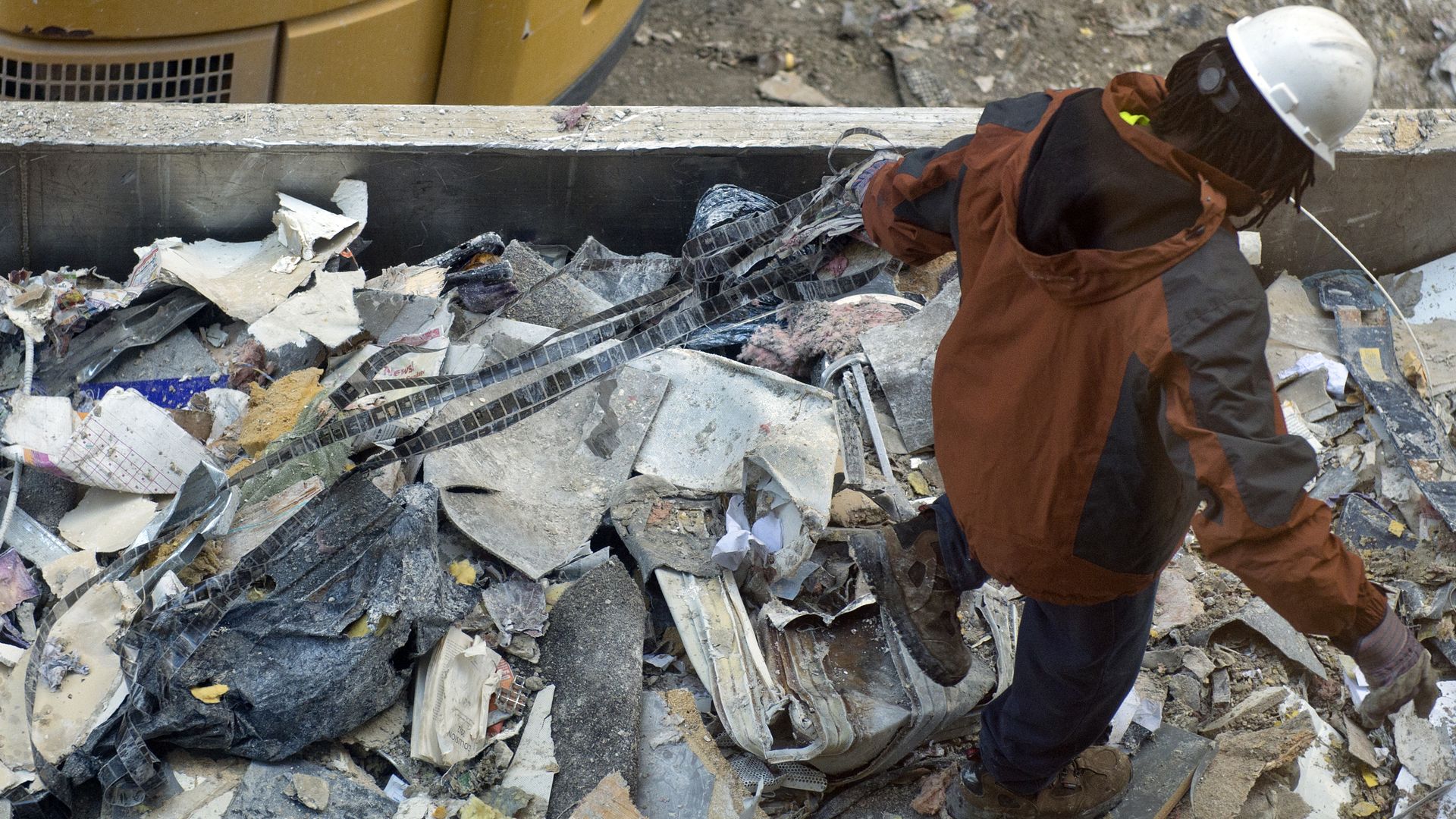 A startup called Compology is using high-tech cameras in dumpsters and AI analytics to help companies and cities better manage their waste streams.
Why it matters: Trash — unlike electricity or water — isn't easy for cities to meter, "which contributes to the inefficiency around waste management," says Jason Gates, Compology's CEO.
By being able to track exactly how much and what kind of waste is in a dumpster, Compology enables its customer to cut down on unneeded pickups and improve recycling rates.
Background: Gates got his start in the waste business by managing the trash created during major infrastructure construction in New York like the Second Avenue subway line project.
He noticed that, on average, dumpsters were only about 50% full when they were collected by sanitation trucks.
That's because pickups were done on a schedule — not based on the actual amount of waste in the dumpsters.
What they're saying: "Waste and recycling is the only utility that doesn't have any form of measurement, because everything is based off estimates," says Gates. "Not only does that mean unnecessary vehicle miles emitting carbon, but businesses and taxpayers end up paying for trash service that they don't actually need."
How it works: Compology installs military-grade cameras in large dumpsters that take pictures of the contents roughly five times a day.
Those images get sent back to an AI system that uses image recognition to identify how full the dumpster is and what kind of trash is contained inside.
Pickup schedules can be more efficiently timed to when the trash really is full, while the AI system "can determine that you're putting Amazon boxes in a landfill garbage container and push out a message to move that cardboard into your recycling container," says Gates.
By the numbers: A sanitation company in California's Alameda County that partnered with Compology was able to reduce waste management costs by 20% and recycling contamination by 80%.
What's next: Washington, D.C., and Las Vegas have launched pilot projects with Compology, and the company is looking to scale its technology down to work with smaller waste customers, including residences.
Go deeper