Legal complaint targets bipartisan front groups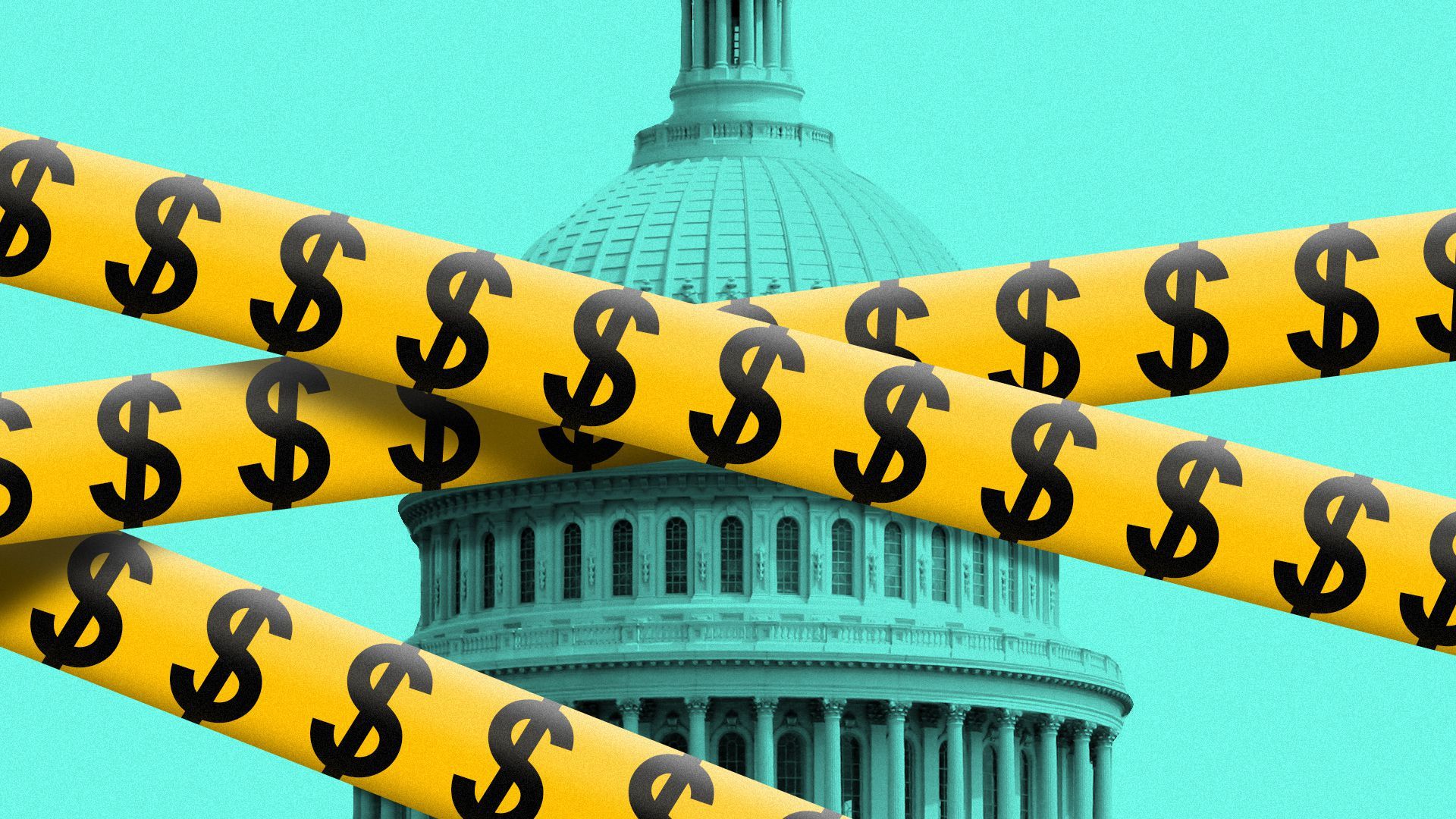 Both parties have surreptitiously funneled hundreds of millions of dollars into local-sounding front groups designed to keep voters in the dark about the money's D.C. origins, a watchdog group alleged in a legal complaint on Thursday.
Why it matters: "Pop-up" super PACs are widely used by both Democrats and Republicans to steer cash from deep-pocketed national groups aligned with congressional leaders into key battleground contests. The practice has proliferated in recent years, and such groups are already popping up in competitive contests this year.
What's new: The nonprofit Campaign Legal Center says the practice is illegal, and it's filed a complaint with the Federal Election Commission.
The complaint identifies 18 super PACs set up between 2017 and 2020 that received all or nearly all of their money from other super PACs. CLC said the sums at issue exceeded $200 million.
The goal of the tactic is to funnel money from a national organization affiliated with party leadership to local-sounding groups like Keep Kentucky Great, The Maine Way and Texas Forever.
The money for those pop-up groups comes from organizations like the Senate Leadership Fund or the Senate Majority PAC, super PACs affiliated, respectively, with Republican and Democratic Senate leadership.
CLC's complaint says the pop-up PACs and their funders violated federal election laws by failing to disclose their affiliations in official FEC paperwork.
How it works: Super PACs are required to regularly disclose their donors, so the pop-up groups' ties to national organizations like SMP and SLF can't remain secret forever.
Some groups, though, have found creative ways to put off disclosure until after key political contests by, for instance, timing donations to land in a post-election FEC filing period.
What they're saying: "Senior leaders of both parties have been steering money from wealthy special interests to front groups specifically designed to trick voters," said Adav Noti, CLC's senior director of trial litigation and a former FEC associate general counsel, in a statement on the complaint.
"Voters have a right to know when big money is flowing into their elections from D.C.-based groups hiding their agendas and funding behind fake names," Noti wrote. "The vast scope of this illegal concealment should prompt swift investigation and a firm crackdown by the FEC."
The big picture: Pop-up super PACs have grown in popularity in recent years, as elections grow more expensive and national party operatives explore new ways to finance politicking in key races. Some such groups have already emerged this cycle.
Republican Jake Ellzey, for instance, has received huge backing from a new super PAC called the Elect Principled Veterans Fund as he tries to best more conservative candidates in a House special election in Texas.
All of that super PAC's funding has come from another group, With Honor Fund, according to an FEC filing submitted on Thursday. With Honor Fund hasn't yet disclosed any donors this year. But in 2020, its top supporters were Michael Bloomberg and the parents of Jeff Bezos.
Go deeper